Holly Roberts
Holly has always prioritized her health and made working out a staple in her daily life. She had been actively strength trained, but it wasn't until she discovered slow-motion strength training that a new mind and body connection was made. "The entire time I went to the gym, I never had the concepts of how to work out smart or effectively, and I would go through the motions, thinking I had it down. Slow-motion strength training has forever changed the way I work my body out."
As a native Californian, Holly has lived along the California coast most of her life, but has also spent time living in Seattle's Pacific Northwest and beautiful Cape Cod, Mass. Growing up, she was athletic and participated in sports like gymnastics and skiing. Other activities like hiking, power-walking, kayaking, and SUP boarding have also played an active part of her lifestyle.
Holly holds an extensive background in customer service which serves her every day in being able to personalize her clients 1-on-1 sessions.
Holly created had a successful career in customer service but wanted to serve others in a much more meaningful way. So, she decided to expand her career to working in the field of fitness. And in early 2018, Holly pursued her personal training career and ended up connecting with the LA Regional Manager of The Perfect Workout. After learning about the company and immediately feeling home in the studios, she got certified as a Personal Trainer and began training clients in the Calabasas studio. Becoming a Personal Trainer for The Perfect Workout has been one of the best decisions Holly has made in her life. "I love my job! I love my clients! I love waking up every morning to do what I do!" She absolutely loves seeing clients excel every time they workout with her and thrives off the relationship building that occurs in their 1-on-1 sessions.
They say people always remember the way you make them feel and Holly was especially passionate about making sure the people she worked with felt heard and supported. She knew she could incorporate her special gifts of connecting with others with her love of fitness, and actually help people at the same time.
One of her clients, Judy Ann, has had such a positive experience with Holly that she's doubled the amount of training sessions she originally committed to when she signed up. Holly loves sparking this kind of motivation into the people she works with.
Holly has also seen and felt slow-motion strength training create changes in her own body. "I definitely have seen strength gains and toning, and I have more definition in my triceps and quads." She feels like The Perfect Workout's method is so easy to adopt that anyone can do it.
After a year of joining The Perfect Workout, Holly was promoted to Facility Manager of the Calabasas studio and has taken it to new heights ever since.
When Holly isn't changing lives at The Perfect Workout, she loves spending time in the kitchen. "I love making new and healthy cuisine when I'm at home." She also enjoys soaking up the California sunshine and spends as much time as possible outdoors hiking, kayaking and hanging with her pups!
Holly continues to strengthen her body and maintain her own health objectives while motivating and striving to help and support each of her clients at The Perfect Workout. She plans to further her own education in fitness and grow and learn with The Perfect Workout. Her goals are to continue to expand her studio and help trainers flourish and develop strong relationships with clients and fellow trainers.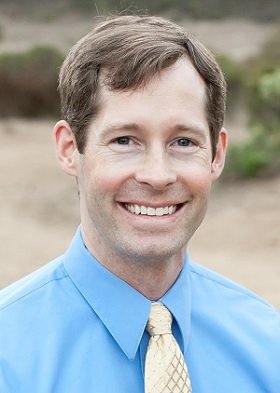 Matt Hedman is a Master Level Super Slow instructor and the founder of The Perfect Workout, which is the largest privately-owned 1-on-1 personal training company in the United States with over 60 fitness studios nationwide. He graduated summa cum laude with a bachelor's degree in Aeronautical and Astronautical Engineering from the University of Washington. He worked briefly as an engineer in GE, until he found his passion for HIT, and pursued a career in personal fitness training.