Jeffrey Blockson
Jeffrey always lived an active lifestyle growing up. Whether he was playing baseball, basketball, or just outside running around with friends, it was a way of life. However, during his senior year at Columbia College he saw the importance of making fitness a priority first hand. He noticed his friends were putting on weight from eating unhealthy foods and lack of exercise. Staying active was normal for Jeffrey but it's not the case for everyone. Fueled by this revelation, he dove into nutrition and fitness so that he could become a resource for others.
Jeffrey had always been connected to the arts, and graduated with degrees in both Music Business Management and Entrepreneurship. After graduation, he pursued acting and modeling. It was important for him to maintain but a fit physique, but Jeffrey's focus went beyond the superficial aspects of a fit body. First and foremost, for Jeffrey it was about Health.
Jeffrey began training family members, friends and even fellow actors and became more interested in fitness and nutrition. The idea of training people full-time was exciting to Jeffrey and he decided to make a career out of it. Jeffrey was familiar with slow-motion strength training and began adopting it into his own training. He was not a fan of the "big box" gyms, feeling that they lacked care and connection when it came to the client-trainer relationship. So, he searched for the ideal place to train clients that would allow him to foster a more intimate training experience.
After coming across The Perfect Workout, he was immediately intrigued by the 20-minute workout concept. Not because high intensity training was a new concept to him, but because it was built around debunking one of the very reasons people lose sight of maintaining a healthy lifestyle: time. After visiting one of the studios and learning more about The Perfect Workout, he was sold.
In March 2017, Jeffrey became certified at The Perfect Workout and joined the Chicago team at the Westmont studio. He quickly began to help the studio grow and change clients' lives in the process. "I really enjoy connecting with clients. I love how personal it all is."
Later that year, The Perfect Workout expanded and added two more studios to the Chicago area, one being close to Jeffrey's home near Orland Park. Jeffrey was selected to open up that studio as the Facility Manager. Jeffrey worked hard to grow the studio and help clients create lasting change. One of his senior clients, a woman with Fibromyalgia was diligent about training with Jeffrey every week and because of their time together, she stopped walking with a cane and many of her other ailments began to subside.
Within his first year as Facility Manager of Orland Park, Jeffrey got an incredible opportunity to lead a bigger team in a different state! The Perfect Workout relocated him and his family to the San Francisco Bay Area where he became the Facility Manager of Southwest San Jose. "I feel like I have been rewarded with so much. I get to run one of the biggest studios in California! The Perfect Workout is amazing."
As for being a Facility Manager, Jeffrey appreciates the challenges and joys it brings to his time in the studio. "I love sharing whatever knowledge I can." Jeffrey lives and breathes The Perfect Workout's core values. He also strives to have the number one studio in the company and wants to help all of his trainers run their own studios one day.
When Jeffrey is not working he's always busy hanging out with his son, or "mini-me" as he likes to call him. He still loves to perform, act, playwright, dance, explore new restaurants and study film.
Jeff says, "Time waits for no one, and just as people value their own time, I want to show how much I value theirs, as well." Saving someone time  is a battle he's helping people win in today's fast-paced society. "I'm excited to give my best, causing you to give your all, extending beyond a temporary diet to a Healthy Lifestyle!"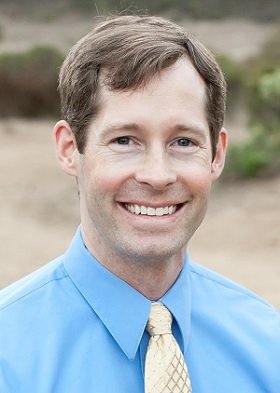 Matt Hedman is a Master Level Super Slow instructor and the founder of The Perfect Workout, which is the largest privately-owned 1-on-1 personal training company in the United States with over 60 fitness studios nationwide. He graduated summa cum laude with a bachelor's degree in Aeronautical and Astronautical Engineering from the University of Washington. He worked briefly as an engineer in GE, until he found his passion for HIT, and pursued a career in personal fitness training.