Jennifer Ringenberg
Jennifer Ringenberg is a California native with a life-long love of sports, exercise and nutrition. She is the proud mother of 4 boys and grandmother to 3! Starting at a young age, Jennifer was a competitive swimmer and dancer, and then in high school, she fell in love with Track & Field where she went on to compete at the collegiate level. During those years, she understood that she needed to eat healthy to keep her competitive edge, and this led to a Bachelor of Science degree in Physical Education with a focus on Exercise/Nutrition.
Jennifer has always been in the fitness industry including positions in personal training and sports supplements. Jennifer's thirst for knowledge led her to study at the Institute of Integrative Nutrition, where she became a Certified Holistic Health coach. She enjoys helping others navigate their personal journey towards a healthy and active life.
In 2018, Jennifer wanted to continue her personal training career with a company that supported her philosophy of exercise. Having been familiar with slow-motion strength training, she found The Perfect Workout to be an ideal fit for her. Jennifer became certified with The Perfect Workout in 2018 and now works in the Danville studio.
To be able to enjoy strength training in such a safe, effective, and timely manner has been life-changing and she's thrilled to share that with her clients. "This is the best shape I have been in. I love when clients realize they can do this too and then it transforms their lives."
Jennifer spends her spare time enjoying her family, hiking with their dogs, playing Bocce, going to the beach, cooking healthy meals, drinking fine wine, and watching the Giants, Warriors and Forty Niners.
Jennifer looks forward to helping as many clients as possible at The Perfect Workout!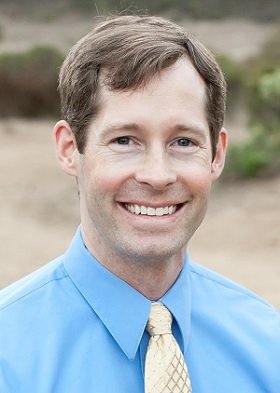 Matt Hedman is a Master Level Super Slow instructor and the founder of The Perfect Workout, which is the largest privately-owned 1-on-1 personal training company in the United States with over 60 fitness studios nationwide. He graduated summa cum laude with a bachelor's degree in Aeronautical and Astronautical Engineering from the University of Washington. He worked briefly as an engineer in GE, until he found his passion for HIT, and pursued a career in personal fitness training.