Julia Gibson
Julia calls herself "The Jack of All Trades for Health." She brings a wide variety of experience and education in both personal training, and nutrition to her clients at The Perfect Workout. Her passion for health and wellness began when she was a young teenager. Most physical activities were difficult for her because of severe asthma, but she didn't let that stop her. She conquered a 10-hour hike at the age of 12 and has been helping others conquer their own health goals ever since.
Julia studied Health Education at California State University Long Beach, which helped her create the foundation for her health and fitness career. She began training her friends for fun and realized she had a gift for motivating and helping people achieve their fitness goals. Julia decided to apply her skills and knowledge outside of her social circle and began a personal training internship while also teaching hiking and holistic healing classes. After gaining years of experience, she decided she wanted to make a full-time career out of personal training. Shortly after, she was referred to The Perfect Workout by a friend who worked in the Huntington Beach Studio.
"My friend said she loved the ability to help people achieve their goals, and also the freedom in her schedule. I was ready to take the next leap in my career, and The Perfect Workout allowed me to do that."
In 2014, Julia joined The Perfect Workout's Orange County team and spent years working closely with clients in the Huntington Beach studio. Her favorite part about being a Personal Trainer at The Perfect Workout is the 1-on-1 experiences with her clients. "I enjoy getting to know the clients, and the reason for their goals. Everyone is so different, and getting to really know someone gives you so many more opportunities to help them."
In 2018, Julia was selected to become a Facility Manager and transferred to the Redondo Beach studio where she and her team have been growing the studio and changing lives through health and fitness. Julia is very happy about her decision to take on a new role and transfer studios. "I enjoy my team. We are all different but that is one of the things that we enjoy about each other. We are always looking for different ways we can help each other grow."
Julia enjoys leading a studio, where she can put her many talents and coaching abilities to use. "You are not only trying to achieve your own goals, but also the entire studio's and company's goals. I like having a reason to get things done. My goal is for the trainers to achieve their full potential and grow personally and professionally. I believe that if they are happy and fulfilled not only in their health careers, but personal lives, everything falls into place. "
When Julia is not training clients and sharing her favorite Vegan recipes in the studio, she is hiking and enjoying mother nature. "I love hiking! I enjoy living a healthy lifestyle and my ideas of fun are being outdoors, taking fitness classes, and just being free." Julia also loves to explore Los Angeles; whether it be finding a hidden hiking spot, a new healthy restaurant, or a meditation center, she is the go-to-girl for Los Angeles activities.
Feeling stronger and happier than ever before, Julia is passionate about sharing her love for health education with her clients and strives to always help others improve their own lives. "My personal goals for the future are to see my own body continue to transform, and go back to school to get my Master's Degree in the health field."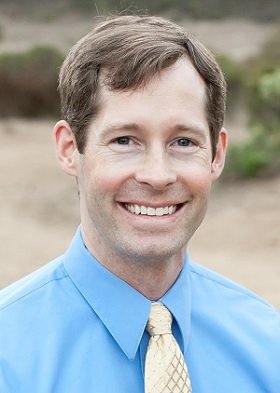 Matt Hedman is a Master Level Super Slow instructor and the founder of The Perfect Workout, which is the largest privately-owned 1-on-1 personal training company in the United States with over 60 fitness studios nationwide. He graduated summa cum laude with a bachelor's degree in Aeronautical and Astronautical Engineering from the University of Washington. He worked briefly as an engineer in GE, until he found his passion for HIT, and pursued a career in personal fitness training.