Julie Rocha
Julie Rocha loves, lives and breathes a healthy and active lifestyle and is inspiring her clients to do the same!
Her entire life, Julie has been extremely active and passionate about health and fitness, and has always gotten so much satisfaction from helping others. After graduating from Cal State Long Beach, she got into personal training and fell in love with it immediately; from then on, there was no turning back. "Knowing that you are making an impact on someone's life is the most rewarding feeling."
Julie received her Personal Trainer certification from ACE and did a lot of 1-on-1 training as an independent contractor. She loved the personalized sessions but craved an environment that supported her vision. "My goal is to teach people that fitness is not a fad, it is a journey and a lifestyle."
She was referred to The Perfect Workout by a friend and immediately felt like it matched her training style and provided her with the ideal workout environment to continue her 1-on-1 sessions. In 2013, Julie joined The Perfect Workout and has since trained clients, at our studios in West LA, Anaheim Hills, Huntington Beach and now Mission Viejo. "I love making personal connections, developing strong relationships, watching my clients' transformation, and being a part of their health and fitness journey."
One fitness journey Julie is thrilled to have been a part of is her client, Lisa's. Lisa lost over 100 pounds with a combination of both slow-motion strength training and making much healthier food choices. "Being a part of her transformation was so rewarding."
Julie has a passion for nutrition. She loves to workout, run, hike, travel, go to the beach, and spend time with family and friends. She has a wanderlust soul and would love to travel the world and help people get healthy.
Julie is always excited to walk into the Mission Viejo studio because she feels like she is always surrounded by friends. Someday she would like to be a Facility Manager at The Perfect Workout and aspires to run the Boston Marathon!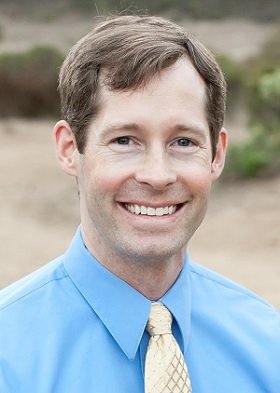 Matt Hedman is a Master Level Super Slow instructor and the founder of The Perfect Workout, which is the largest privately-owned 1-on-1 personal training company in the United States with over 60 fitness studios nationwide. He graduated summa cum laude with a bachelor's degree in Aeronautical and Astronautical Engineering from the University of Washington. He worked briefly as an engineer in GE, until he found his passion for HIT, and pursued a career in personal fitness training.