Kaila Grabot
Kaila Grabot knows what it takes to transform your body, first-hand. After losing 50 pounds in her early twenties through weight training and a healthy diet, Kaila became committed to adopting a healthier lifestyle.
While working out on her own, she intuitively began slowing down the speed of her weight lifting – cutting off momentum. "I didn't think much of the change I had made but when I was introduced to The Perfect Workout their protocols it absolutely made send to me."
Kaila was passionate about the changes she was living out and wanted to help others do the same. When she explored the idea of becoming a Personal Trainer, she knew it was the right path for her. "This was the perfect marriage of what I already excelled at (relationship building) and an industry I was becoming deeply interested in."
Something clicked when Kaila learned more about The Perfect Workout. She liked how the method wasn't trendy – it was science- based and focused on safety and effectiveness. "That really resonated with me and the more I learned, the hungrier I became to further educate myself and become a part of the team."
Kaila joined The Perfect Workout in 2015, and has been building relationships with clients ever since. "I have built a family out of the clients I work with."
Not only has she built relationships, but Kaila's helped clients achieve life changing results. Some of her clients have recovered at record speed from joint replacements. She's seen clients shrink numerous clothing sizes and shed 10, 20, 30, even 40 pounds. Clients that have stopped needing their medications because their cholesterol or blood pressure are now at manageable levels. Clients have improved their range of motion in a frozen shoulder, lifted suitcases over their head, and picked up grandchildren. "I've had clients that have slowed down or even reversed their osteoporosis."
Many of Kaila's clients tell her the Mission Valley studio's culture is unlike any gym they've been to. "You build deep and dynamic relationships with trainers and fellow clients. You truly form a sense of friendship and family within this small community."
Kaila's goals are to continue to grow alongside The Perfect Workout. She loves working in an environment where she is constantly being challenged, builds meaningful relationships, and learns skills that carry far beyond the walls of this business. "I believe being in the fitness industry and having compassion for others go hand in hand. It's all about sharing your knowledge and connecting with others to help them find and reach their potential – and I'm incredibly honored to be a part of a team that does just that!"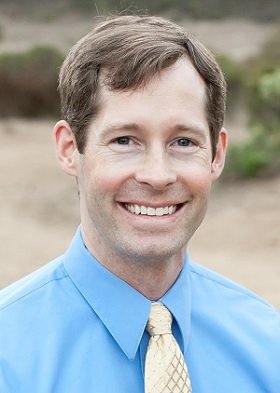 Matt Hedman is a Master Level Super Slow instructor and the founder of The Perfect Workout, which is the largest privately-owned 1-on-1 personal training company in the United States with over 60 fitness studios nationwide. He graduated summa cum laude with a bachelor's degree in Aeronautical and Astronautical Engineering from the University of Washington. He worked briefly as an engineer in GE, until he found his passion for HIT, and pursued a career in personal fitness training.