Katherine Diaz
Katherine was introduced to The Perfect Workout by her sister, Keisy, who also got her start at The Perfect Workout as a Personal Trainer. Once she tried the workout for herself, she fell in love with it. "My strength is insane, my muscle tone is like never before, and I have lost and kept off 20lbs of fat." When Katherine realized that she could get results, carve out more time for life, and get an endorphin rush in just 20 minutes, she decided she wanted to share this exciting workout with others.
In August of 2016, Katherine completed her extensive Personal Trainer Certification and joined The Perfect Workout's Kingwood and River Oaks studios. Immediately, Katherine saw how the 1-on-1 environment allowed her to have such a large impact on her clients and their fitness journeys. "I love how I am able to give attention to detail, provide massive amounts of education daily, customize every single client workout, and have the ability to keep them accountable on their habits every time they train."
Katherine feels like she is a better version of herself since she started at The Perfect Workout. She has improved her own habits like drinking water, eating a nutritious diet, and getting quality sleep and passed those on to her clients as well. "I wouldn't ask my clients to do anything I don't do!"
One of Katherine's favorite success stories was a woman she began working with after having a stroke just one month prior to her starting at The Perfect Workout. "She was able to get mobility in the left side of her body, but in 8 months, we got her to walk without a cane, drive again, get down and up off the floor with no assistance from anyone or anything!"
Because of Katherine's dedication to the slow-motion method and to her clients, she became a Facility Manager and took over the Kingwood studio in February of 2018. "It is so much fun! I enjoy the teaching, the guiding, and the improvements to yourself that come along with it." During her transition to Facility Manager, Katherine believes she has grown the most in her life. "It's a challenge that I really enjoy. I have never worked in a place like The Perfect Workout. I am still in constant awe of how much investment is given to each trainer to not only improve professionally, but in their personal lives as well."
Katherine's goal is to help as many people as possible experience the benefits of The Perfect Workout and she strives to have the happiest and most satisfied trainers and clients. Katherine's studio, Kingwood, is her home away from home. "My clients and trainers are so much fun to work with and interact with. It is fun, productive, and so rewarding to constantly hear and see clients getting stronger, healthier, and happier!"
When Katherine isn't setting goals and helping others hit theirs, she loves to spend quality time with her family, friends, and her dog Mae. She loves to travel and especially loves watching movies. However, this Facility Manager cannot seem to stay away from her passion and her purpose as a Personal Trainer. "Our regional meetings are one of my favorite things to do. I see my teammates from the entire region and it is always such a blast! It's really nice having a time every month to hang out with my friends and it rocks!"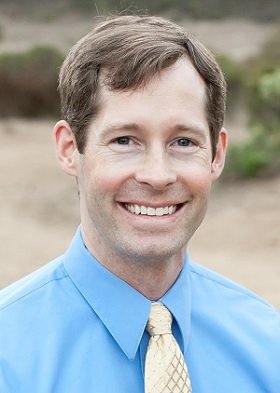 Matt Hedman is a Master Level Super Slow instructor and the founder of The Perfect Workout, which is the largest privately-owned 1-on-1 personal training company in the United States with over 60 fitness studios nationwide. He graduated summa cum laude with a bachelor's degree in Aeronautical and Astronautical Engineering from the University of Washington. He worked briefly as an engineer in GE, until he found his passion for HIT, and pursued a career in personal fitness training.