Kathryn Jacobson
Kathryn Jacobson was born in Louisiana, but grew up primarily in the Fort Worth area. Since the age of 5, Kathryn was extremely active competing in both soccer and basketball as well as training in music, theatre and dance. This love drove Kathryn to pursue a degree in Musical Theatre from Sam Houston State University, where she trained in a variety of dance styles (ballet, tap, jazz, lyrical/modern, and even aerial silks!) and continued to lead an active lifestyle. During her collegiate years, Kathryn became certified in Group Fitness Instruction where she led step aerobics, cycle, and strength/bootcamp classes for her university's athletic department. Kathryn found that she loved keeping her body moving and even more so, loved helping others achieve their physical fitness goals.
Post graduation Kathryn continued to teach in group fitness settings, and began teaching private studio dance and music, all while performing professionally in the Houston area for some of the nation's most prestigious regional theatres. In 2016, Kathryn moved up to New York City where she spent the next three years pursuing Musical Theatre full-time and performing across the nation. Throughout her time performing, she found that not only was it important to her to keep a workout routine, but leaned more heavily into strength training and focused into proper
nutrition for muscle building.
In early 2019 Kathryn married her now husband Jens down in Texas, and the two of them decided to settle down in the DFW area and focus on new career paths. Shortly upon moving back, Kathryn discovered The Perfect Workout and instantly knew she wanted to become certified as a slow-motion strength personal trainer. She doubled down and earned her certification and began training at The Perfect Workout in Colleyville. Not only did she become an effective trainer, but incorporated the slow motion method into her own workout routine and realized the incredible strength increases she was experiencing as well as the amount of joint pain she had experienced in the past with other exercise programs. Her previous injuries from both her years of soccer and dance, suddenly became much less noticeable in her day to day life and she was able to strengthen her body in ways she didn't know was possible.
In 2020, Kathryn was promoted to the Facility Manager position in the Fort Worth studio and also began training clients in the North Dallas Park Cities location. Kathryn simply loves sharing her love of physical fitness with others and the impact she has on her client's life. Other than training with The Perfect Workout, Kathryn loves spending time with her husband and two doggos, Cooper and Reggie, is a die-hard New Orleans Saints fan, and continues to cycle in addition to her slow motion strength work.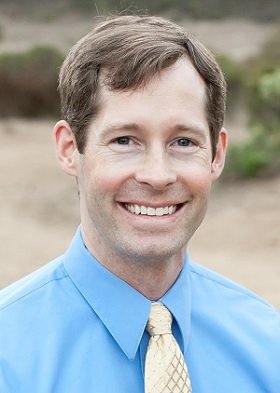 Matt Hedman is a Master Level Super Slow instructor and the founder of The Perfect Workout, which is the largest privately-owned 1-on-1 personal training company in the United States with over 60 fitness studios nationwide. He graduated summa cum laude with a bachelor's degree in Aeronautical and Astronautical Engineering from the University of Washington. He worked briefly as an engineer in GE, until he found his passion for HIT, and pursued a career in personal fitness training.