Kim VanLoon
Kim has been a part of The Perfect Workout since 2009, but that's not when her fitness journey started. In the 1980's Kim immersed herself into exercise, where she taught aerobics, step aerobics, yoga and weight lifting. She was in incredible shape then, and she continues to stay in incredible shape.
However, Kim's success in physical fitness hasn't been a straight line. Kim eventually left the fitness industry and took another career path. Before she knew it, she found herself in a demanding job, with two kids and 40 extra pounds on her body. Staying in shape had become difficult. After a few years, Kim made the decision to change her body and her life. "I went to a fitness center to get my butt in gear!"
Kim remembered how incredible exercise had made her feel and realized it was something she was not willing to give up again. "I don't know why I ever got out of it." She made the commitment from then on to make exercise a priority again.
After renewing her personal fitness journey, Kim thought it was time to take the next step and become certified as a Personal Trainer. Having personally struggled with time constraints in the past, Kim was drawn to our twice a week methodology. After trying our Slow-Motion High Intensity workout, she was hooked. Kim joined The Perfect Workout and went through the extensive certification process and is now one of our longest tenured personal trainers.
Not only has Kim been a part of our Orange County team for the last 10 years, but she has also been the Facility Manager of our Laguna Niguel studio since 2011.
In the last decade Kim has helped numerous client's transform their bodies and their lives. One of her clients, Joyce Magnuson saw significate weight loss results and dropped 43 pounds while working with Kim. Joyce says, "I never would have been able to do that before. Kim deserves accolades for being with me every step of the way, for being encouraging. I think she's fabulous."
Like many of our clients, Kim is in her 50's. Sometimes it's hard for our clients to believe it, but she only exercises at The Perfect Workout twice a week too.
"Most people think I work out five or six times a week! I know for sure I have a lot more muscle on my body than I did in my 20s, but I weigh the same. I'm so much stronger now. I LOVE The Perfect Workout!"
When Kim is not busy training clients, she enjoys spending time with her dog, her "little angel." She also loves playing and making memories with her granddaughter. For peace and quiet, nothing beats a walk at her favorite place, Dana Point Harbor.
"I love working with all the other instructors at The Perfect Workout! The most rewarding part of the job is knowing that I'm keeping people motivated, and helping them get healthy."
It's a wonderful feeling to be a part of a client's lifestyle change. Knowing that she is helping people get healthy and keeping them motivated is very fulfilling for Kim, "I love it when my clients really get into the workouts and push themselves more than they thought possible. That's when people really see results."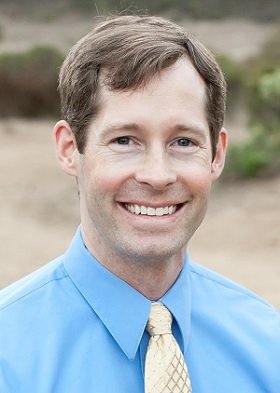 Matt Hedman is a Master Level Super Slow instructor and the founder of The Perfect Workout, which is the largest privately-owned 1-on-1 personal training company in the United States with over 60 fitness studios nationwide. He graduated summa cum laude with a bachelor's degree in Aeronautical and Astronautical Engineering from the University of Washington. He worked briefly as an engineer in GE, until he found his passion for HIT, and pursued a career in personal fitness training.