Kimberly Buford
Kimberly Buford was raised in Plano, Texas where she developed a passion for nutrition and fitness.  Kimberly had spent a cumulative year of her life in Physical Therapy for various injuries, and many of the exercises that rehabilitated her were with slow-motion strength training. "I dedicated myself to my recovery and even impressed my therapists with my progress!"
She knew she wanted a career where she could help people and prevent and rehab other people's injuries like she had been helped. Kimberly had worked for many years in the health industry teaching classes on nutrition and skin care, but ultimately she was inspired to get her Personal Trainer certification.
Kimberly was excited when she learned The Perfect Workout used the same slow method she had used before, and there was one right in her hometown! "I took to it quickly and was excited to share with others what had been so helpful to me." In 2017, Kimberley became certified, joined the team and quickly worked her way up to Lead Certification Supervisor of the Dallas region.
Kimberly has helped many clients along their fitness journeys. She's had clients who have seen significant reduction to their formerly crippling Fibromyalgia symptoms. One of her clients has lost almost 12″ off her hips! And another client was unable to stand from his wheelchair on his own, and can now not only stand, but walk extended distances with little assistance… just to name a few! Kimberly's also achieved some big wins with her own health as well. "I am thrilled to share that I no longer have a daily need for anti-inflammatories or pain medication for old nagging injuries!"
One of Kimberly's favorite things about being a part of The Perfect Workout is the private setting of each studio. "It allows for a focused atmosphere, free of distractions. We can really get to the heart of any issues or struggles the client faces and find sustainable solutions. The relationship building is wonderful!"
When she is not busy in the studio, Kimberly also enjoys reading mysteries and hanging with her loving cat, Crash, and adorable pug mix, Ernie. Her goals are to continue her growth at The Perfect Workout. "I would love to expand my role as a trainer and continue to help improving our company as we expand across the country!"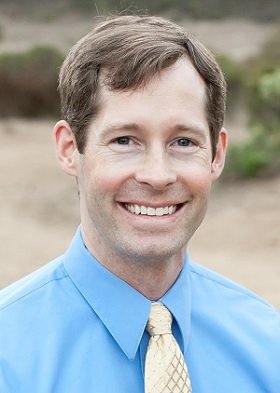 Matt Hedman is a Master Level Super Slow instructor and the founder of The Perfect Workout, which is the largest privately-owned 1-on-1 personal training company in the United States with over 60 fitness studios nationwide. He graduated summa cum laude with a bachelor's degree in Aeronautical and Astronautical Engineering from the University of Washington. He worked briefly as an engineer in GE, until he found his passion for HIT, and pursued a career in personal fitness training.