Kippy Benefield
Kippy was born and raised in Texas and attended high school and college in the Dallas/Ft. Worth area. She's always been active, enjoying camping, swimming, snow skiing, and even snowmobiling later in life. Kippy is very passionate about being fit and feeling good which has led her to strength training, Pilates, yoga, and dance. "I saw the difference exercise has made in my life and, as I have aged, I wanted to help other people get healthier too."
In March 2015, Kippy went through our extensive certification process and joined The Dallas team of Personal Trainers at The Perfect Workout. She loves the personal side to training others as she gets to work closely and know almost everything about her clients. "The relationships are priceless. The biggest reward is celebrating all the victories, big and small.
Kippy has osteoarthritis in her knee and battled constant swelling before incorporating slow-motion strength training. "This workout has kept me safe and strengthened my quadriceps, my hamstrings, and my calves to the point where I don't have pain or swelling anymore." Kippy also feels like this workout has helped her through a big transition in her life. "I can't say enough about how The Perfect Workout has kept me feeling good and strong through menopause and  now post-menopause."
Not only has Kippy experienced results herself but she's helped many clients make significant changes in their personal health and well-being. One of Kippy's clients had hip replacement years ago and she trained with at The Perfect Workout before having surgery. After she went through Physical Therapy, she came back to train with Kippy and they started rehabbing her. She could only press 20 pounds on the Leg Press when she returned, and now she is pushing 215 pounds! Kippy's had clients who've had incredible strength gains, along with some results you can't exactly see – but definitely feel. "I have another client who reversed osteopenia by being on a one workout a week regimen… after having it for 10 years."
When Kippy is not in the studio, she likes to relax by going to the movies, shopping, hanging with friends, and walking her dogs. Always the encourager, Kippy looks forward to helping more and more clients reach their fitness goals by educating them about strength training and nutrition.
Being a personal trainer at The Perfect Workout is the perfect job for Kippy. She plans to someday be a Facility Manager or get started on becoming a Certification Supervisor so she can continue helping people even more.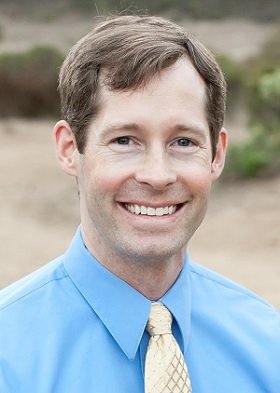 Matt Hedman is a Master Level Super Slow instructor and the founder of The Perfect Workout, which is the largest privately-owned 1-on-1 personal training company in the United States with over 60 fitness studios nationwide. He graduated summa cum laude with a bachelor's degree in Aeronautical and Astronautical Engineering from the University of Washington. He worked briefly as an engineer in GE, until he found his passion for HIT, and pursued a career in personal fitness training.