Maria Beers
After spending 20+ years in the corporate world, Maria Beers changed career paths to pursue her passion for health and fitness. Over the years, she has done cardio funk aerobics (very similar to the current day U-Jam), step aerobics, Tae-Bo, hot yoga and conventional weight-training. Not to mention she has run 4 half-marathons. However, she believes slow motion strength training has been the most intense and effective workout by far!
When Maria decided to pursue personal training, she felt most aligned with the methodology and environment The Perfect Workout offered. After getting her Personal Trainer certification in 2013, Maria joined the Southwest San Jose studio. "I enjoy the contribution I make in improving the quality of my clients' lives and I enjoy the connections we make together!"
Maria ultimately had to stop running due to chronic low back pain, but slow-motion strength has been a consistent workout she's been able to do and is now pain free. In addition to her own successes of getting stronger and being injury-free, Maria has helped many clients achieve their goals. One client in particular, a woman with Parkinson's, had been expecting her Neurologist to up her medication dosages. But as a result of working with Maria, her client had not only increased her strength, but has been able to keep her medication dosages the same. "Her Neurologist was impressed with her progress and encouraged her to continue at The Perfect Workout."
Maria's passions outside the studio include taking vacation retreats, ideally in different countries. She has practiced yoga on the beaches of Tulum, Mexico, stayed in a castle in Southern France, and gone white water rafting in Costa Rica!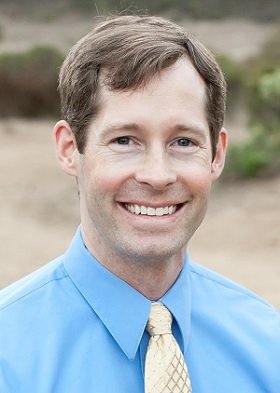 Matt Hedman is a Master Level Super Slow instructor and the founder of The Perfect Workout, which is the largest privately-owned 1-on-1 personal training company in the United States with over 60 fitness studios nationwide. He graduated summa cum laude with a bachelor's degree in Aeronautical and Astronautical Engineering from the University of Washington. He worked briefly as an engineer in GE, until he found his passion for HIT, and pursued a career in personal fitness training.