Matteo Colombo
Matteo was born and raised in Italy. He moved to California with his wife, who is a researcher at Stanford University. He holds a bachelor's degree in Physical Education and Sport Science and he has over 15 years' experience working in wellness corporates and gym clubs as a coach and Certified Personal Trainer.
As an athlete, he has achieved great results through his ultra marathon races = (100 Km, 24 hours and Trail Running specialties) both at National and International level.
His professional experience include; Isokinetic resistance training, weight training, fitness assessment, and creating customized workout plans for one-on-one clients. Matteo has worked with diverse groups of men and women ranging in age from 16 to 70+. He prides himself on always maintaining a positive attitude that helps to motivate clients to achieve their goals and overcome their challenges.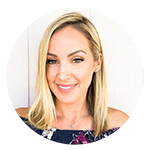 Jordan Thomson is passionate about fitness and helping others live sustainably healthy lives. Jordan joined The Perfect Workout in 2013 as a Personal Trainer in Newport Beach, CA. Since then she has helped expand our company with new studios in Chicago, IL and led teams of trainers in Philadelphia as well as Los Angeles. Now she serves as a creative mind within the Marketing team to help spread our mission to revolutionize the way people exercise.