Matthew Medeiros
Matthew and his wife now call Houston home, but Rhode Island is where he grew up and developed a love for being active. He enjoys almost all sports, but his favorites are football, baseball, basketball, hockey, and snowboarding. As he became older, he wanted to improve his performance in these sports and became interested in fitness. His love for fitness only grew, and as he became more educated in health and wellness, he wanted to share his expertise with others.
Matthew began lifting weights with his dad when he was just 17 years old. He learned the traditional way of strength training- fast reps and a lot of them. He loved to lift weights but found that every couple of months he would pull a muscle or pinch a nerve. This made it really challenging for him workout consistently and it was even more challenging to see any tangible results. Knowing that strength training was important for his body to maintain strength, bone density and high metabolism, he searched for another way to strength train.
His search for a workout that wouldn't injure him, yet still have the ability to get him bigger and stronger, lead him to The Perfect Workout. "I instantly knew I was getting a better workout doing just 5 machine exercises I did in my first workout. It was better than I ever did in an hour with my old workouts."
He was hooked. To his surprise, not many of his friends had heard about this method of exercise. After his initial experience and learning that The Perfect Workout's mission was to Revolutionize the Way People Exercise, he knew he had to help spread the mission.
Matthew joined The Perfect Workout in January 2015 after completing an extensive Personal Trainer certification. He found his home at the Sugarland studio and has been helping clients change their lives there ever since. "My main goal is to provide my clients the best experience possible."
Working with clients has helped Matthew grow tremendously over the years and he's been able to take his own experience and apply it to his coaching sessions. He has found that hard work and determination, coupled with doing what he loves, results in success. And brings that to his work with clients every day.
In January 2019, Matthew was promoted to Facility Manager of the Sugarland studio and is thrilled to be a part of the leadership team in Houston. He looks forward to growing to his full potential as he helps his clients and trainers achieve their own goals. "I love that our studio has a fun and welcoming environment. I have a lot of fun working with other trainers and working toward a common goal with them."
When he's not in the studio, you can find Matthew on the baseball field or playing golf!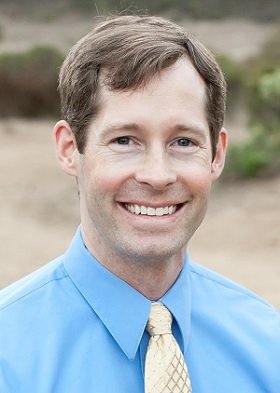 Matt Hedman is a Master Level Super Slow instructor and the founder of The Perfect Workout, which is the largest privately-owned 1-on-1 personal training company in the United States with over 60 fitness studios nationwide. He graduated summa cum laude with a bachelor's degree in Aeronautical and Astronautical Engineering from the University of Washington. He worked briefly as an engineer in GE, until he found his passion for HIT, and pursued a career in personal fitness training.