Nataly Ramirez
Nataly was born and raised in Los Angeles and knew that she wanted to be involved in health and fitness since she was very young. She participated in a variety of activities including ballet, yoga, running, tennis and cheer-leading, but she fell in love with the results from resistance training. Originally she thought she wanted to be a Physical Therapist but once she began learning more about exercise, she realized she was more interested in preventing the need for Physical Therapy. What better way to help others take care of their bodies and make them stronger than Personal Training!
Nataly went on to earn a Bachelor's degree in Kinesiology Exercise Science from Cal State Northridge. She applied those and other learnings to lose 40 pounds herself. Her personal training career was kickstarted by working with friends and family. This completely energized her and she felt hungry to help more people.
As Nataly continued to build her fitness knowledge she became aware of slow-motion training. When she decided to experience the workout under the tutelage of another Personal Trainer, she was floored. "When I first tried The Perfect Workout, I remember thinking it would be super easy because I had been training for years, but after the 20 minutes, I really felt it." Nataly knew this was the perfect place for her to expand her training experience and impact on others.
Nataly became certified at The Perfect Workout and joined the Redondo Beach studio in 2017. Nataly has been a vital resource for her clients and she feels like she is truly helping others get healthier and happier. "Not only do I get to help change someone's lifestyle for the better, but I get to know clients on deeper level and create amazing friendships. I find that in 1-on-1 sessions I can truly identify what areas need more work and what skills can be taken to the next level."
One of Nataly's clients, a two-time cancer survivor made incredible progress in building up her strength after chemotherapy. "She works hard every single time she's in the studio and has been reaching major milestones. Before our sessions she had trouble carrying her groceries and getting in and out of her truck. Now she can do both. They may sound like small accomplishments but they are huge for her quality of life."
Nataly continues to build her knowledge and is pursuing a certification from American College of Sports Medicine for Personal Training and Clinical Exercise. Her goal is to help create a healthy lifestyle for as many people as she can. "I have goals to continue my own education and in the future start working with children more. I believe healthy habits should start early so that the rest of their lives can be fruitful!"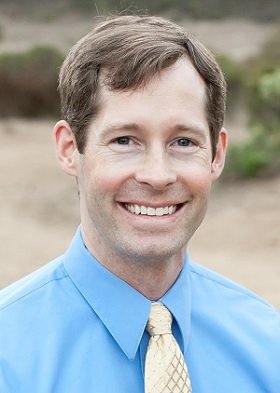 Matt Hedman is a Master Level Super Slow instructor and the founder of The Perfect Workout, which is the largest privately-owned 1-on-1 personal training company in the United States with over 60 fitness studios nationwide. He graduated summa cum laude with a bachelor's degree in Aeronautical and Astronautical Engineering from the University of Washington. He worked briefly as an engineer in GE, until he found his passion for HIT, and pursued a career in personal fitness training.