Nathan Mier
Nathan Mier grew up in Fullerton, CA playing sports where his passion for fitness began to bud. As a kid, he played baseball for 9 years and rugby in high school for 2 years. He then went on to coach rugby in college for the local U16 rugby team.
Being in such high-impact sports, Nathan battled injuries which led him to find a solution to working out despite his aches and limitations. He began implementing our slow-motion method in his strength training workouts and found that his injuries began improving over time. In addition, Nathan lost 75 pounds which motivated him to show others that if he can do it, anyone can.
Nathan became a Certified Personal Trainer and joined the Laguna Niguel studio where he works with clients today. The Perfect Workout has truly revolutionized the way he feels, and Nathan loves having the opportunity to share his knowledge with clients. His ability to adapt and modify exercises to cater to seniors and any client's with limitations due to injuries is one of his biggest focuses and one of the many reasons he is such a valued Trainer. "Making sure the client is safe on every exercise is very important to me and my team."
He loves to share his story with his clients to show that any fitness goal you have is possible, you just have to commit. Nathan is also a musician and performs locally all over Orange County and LA. In his free time, he enjoys writing and doing or watching anything sports!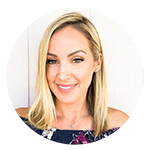 Jordan Thomson is passionate about fitness and helping others live sustainably healthy lives. Jordan joined The Perfect Workout in 2013 as a Personal Trainer in Newport Beach, CA. Since then she has helped expand our company with new studios in Chicago, IL and led teams of trainers in Philadelphia as well as Los Angeles. Now she serves as a creative mind within the Marketing team to help spread our mission to revolutionize the way people exercise.