Owen LaMay
Owen LaMay has a creative heart with a passion for fitness. During his time in art school, Owen went through his own personal fitness journey, transforming himself from a self-proclaimed "awkward gangly kid" to strong strength trainer. Through strength training and nutrition, Owen reshaped his body into a much stronger, muscular and balanced frame. He loved the way he felt about himself and continued to learn as much as he could about fitness.
While Owen was becoming immersed in fitness and gradually putting on 25 pounds of muscle, he began his career as a teacher. Owen received a degree in Illustration and spent his early career teaching Art to children in elementary school. Art has always been and continues to be a passion for Owen today. However, after a few years he found himself wanting to teach people in a different capacity.
On his fitness journey, Owen became fascinated with all the ways the body could move, and its biomechanics. His curiosity took him down many different paths — he became a martial artist, a self-defense expert, and a body builder. Then he began personal training friends so when it came time for a career change, it only seemed natural to combine his passion for teaching with his passion for fitness.
Owen decided to pursue Personal Training. When he found The Perfect Workout, he liked everything about its approach to exercise and personal training. He was familiar with slow-motion strength training and knew how effective it had been in his own workouts. He also appreciated that the certification was more hands-on than any other Personal Trainer certifications he had researched. The Perfect Workout seemed like the perfect opportunity for Owen to teach others about fitness and help them improve their lives!
In 2017, Owen was hired to join the Chicago personal training team and found a home at the Westmont studio. "It's literally my job to learn and love fitness… it doesn't get better than that."
Owen is grateful for the opportunity to work so closely with his clients. He feels like it allows him to build real, genuine relationships, and that trust makes his client sessions that much more effective. One of his most memorable client relationships was with a client who had been diagnosed with osteoporosis. After a year and a half of working with Owen, her bone density had stopped decreasing. She gained strength and was able to maintain her bone density as well — a challenge many seniors face.
In early 2019, Owen was promoted to Facility Manager of the Westmont studio. He prides himself on creating a studio culture that is inviting to all clients. "Our studio is a warm place filled with good vibes." The trainers and clients all work hard together to help each other achieve their goals. "It's very rewarding!"
Owen is still an artist at heart. He spends his downtime painting alternative movie posters, and is in the process of writing and illustrating his debut children's book. In the future, Owen plans to go back to school for his Master's in Occupational Therapy. But for now, he's focused on changing more lives at The Perfect Workout.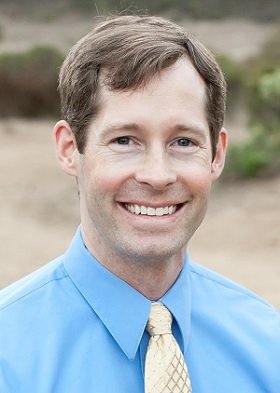 Matt Hedman is a Master Level Super Slow instructor and the founder of The Perfect Workout, which is the largest privately-owned 1-on-1 personal training company in the United States with over 60 fitness studios nationwide. He graduated summa cum laude with a bachelor's degree in Aeronautical and Astronautical Engineering from the University of Washington. He worked briefly as an engineer in GE, until he found his passion for HIT, and pursued a career in personal fitness training.