Patricia Kelly
Pat's philosophy is, "It's never too late." She saw evidence of that while teaching adult community college students. The students that inspired her the most were the ones that came back for help a second or third time. Their perseverance is what changed their lives. Pat started her teaching career after graduating from Boston State College with a B.S. in Education. She also got her Master's Degree in Multicultural Education from San Diego State University.
Pat took a leave from teaching to serve a two-year stint in Honduras with the Peace Corps in the 80's. Packing for Honduras was a challenge, but Pat made sure to include her Jane Fonda workout tapes in her luggage! Amazingly, those tapes gave her the opportunity to get to know the indigenous Garifuna women and their culture because they wanted to exercise with her. The exercise classes with the Garifuna women are some of her fondest memories of her time in Honduras.
After retiring from teaching, Pat was inspired to make some lifestyle changes. She changed her diet and began to exercise. She felt incredible and wanted to teach others how to make these changes, no matter what life stage they were in. Having 40 years of teaching experience, it was a natural fit for Pat to become a Personal Trainer. She joined The Perfect Workout in 2015 and has had a positive impact on countless clients over the years.
All of her clients inspire her One client that made her particularly proud is Janet. . "Janet is one example of a client who never gives up. She was diligent and worked hare but it paid off with her losing about 40 pounds and getting in the best shape of her life."
In addition to strength training, Pat began running as a part of her new and healthier post- teaching career lifestyle. Eventually, she was running 5k's and liked the camaraderie of running in a group. Entering races kept her motivated to train, and she enjoyed watching her times get faster. However, once she discovered Master's Track & Field, she traded 5k's for 100, 200, and 400 meters. In her first year of track, at the age of 64, she was ranked as All-American in each of her events!
Pat has always played softball and her Senior Women's Softball Team, California Spirit, has won many regional and national titles, including a gold medal at the U.S. Senior Olympics.
She also enjoys relaxing with her husband and preparing delicious and healthy meals to share with family and friends. Whether it is teaching, running, or exercising, it is never too late. Pat is excited to be part of the Perfect Workout team and is eager to work with even more clients to help them get fitter and healthier, regardless of age or fitness level.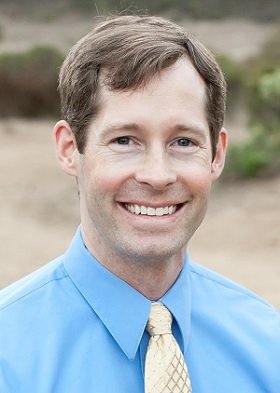 Matt Hedman is a Master Level Super Slow instructor and the founder of The Perfect Workout, which is the largest privately-owned 1-on-1 personal training company in the United States with over 60 fitness studios nationwide. He graduated summa cum laude with a bachelor's degree in Aeronautical and Astronautical Engineering from the University of Washington. He worked briefly as an engineer in GE, until he found his passion for HIT, and pursued a career in personal fitness training.