Raymond Dumaua
As the youngest of five kids from a close-knit Filipino family, Raymond had been coaching friends and family for years before joining The Perfect Workout's team of Personal Trainers. Raymond has worked with clients of all ages from 16yrs old all the way up to training seniors in their 90's. He is known for his caring approach and sweet disposition, all while having the drive to help clients lose weight, gain confidence and reach their fitness goals.
Raymond had always been active in sports which led him to coach middle school and high school basketball. Ray realized he had a natural gift to teach and coach others and wanted to apply them even more, so he began taking steps towards creating a career in Personal Training. During this time, he had been experimenting with his own health and fitness. He was already active, but when he discovered the power of a healthy diet and partnered it with slow-motion strength training, he saw instant results. "This is the healthiest I've ever been in my life. I've incorporated slow-motion strength training at least once a week. Initially, it helped me lose an additional 10 pounds and now helps me maintain strength and weight. It has helped build a mind-muscle connection."
In 2013, The Perfect Workout opened up studios in the Los Angeles area. Raymond joined the Personal Training team and was one of the first trainers to work in the West LA studio. For the first 5 years with The Perfect Workout, Raymond helped clients of all ages and fitness levels in West LA. He is widely known for his loving and charismatic way of coaching from both clients and fellow trainers. "I love working 1-on-1. Having to build specific relationships with each individual is key in helping them reach their goals. "
Based on his great work ethic and glowing feedback from his clients, Ray was selected to become the Long Beach Facility Manager in early 2019 and has been helping the studio grow ever since. "Long Beach is a very welcoming, upbeat and family-oriented environment. Everyone loves to come to work! I love passing on my knowledge and seeing my team grow professionally and personally."
In addition to training clients Ray also volunteers for non-profit health organizations and does important work in HIV prevention. Raymond spends most of his days off playing basketball, cycling, or hiking in the Santa Monica Mountains or San Bernardino Mountains. One of his favorite outdoor excursions was the Na Pali Coast hike on the island of Kauai, named one of the 20 most dangerous hikes in the world by Outside magazine. He would love to get back to Hawaii and hopes to travel to his family's home country of the Philippines soon.
For now, Raymond is looking forward to helping The Perfect Workout grow, and gives a ton of credit to his colleagues, who have helped him tremendously in learning the tools to do so. Whether he's volunteering with young people or showing clients how to get results, he says, "I feel like my purpose is to inspire and motivate people."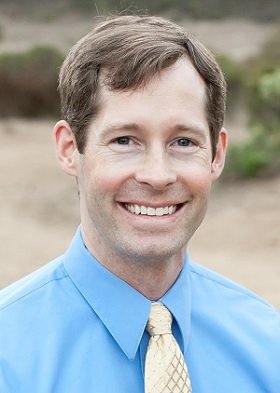 Matt Hedman is a Master Level Super Slow instructor and the founder of The Perfect Workout, which is the largest privately-owned 1-on-1 personal training company in the United States with over 60 fitness studios nationwide. He graduated summa cum laude with a bachelor's degree in Aeronautical and Astronautical Engineering from the University of Washington. He worked briefly as an engineer in GE, until he found his passion for HIT, and pursued a career in personal fitness training.