Robert Wight
In September 2014, Rob was working in a local steakhouse, where he didn't feel he was using his talents or reaching his full potential. He had a love for fitness and strength training, so he decided to turn them into a career and joined The Perfect Workout's training team. He was a little skeptical about slow-motion strength training, but after researching the science behind it and trying the workout for himself, he was sold.
Rob became a certified Personal Trainer and has been coaching clients in the San Francisco Bay Area ever since. Rob is true to The Perfect Workout method and still does sessions at our facility for 20 minutes, twice a week. He realizes that the more he does The Perfect Workout himself and with our trainers, the better he will be able to coach our clients.
Working with clients 1-on-1 allows Rob to give each person customized coaching in their workouts. He loves getting to know each client and what makes them tick both physically and mentally. "Finding unique ways to encourage each person is part of the fun".
Hearing stories about how The Perfect Workout has helped clients outside out of the studio is one of the perks to being a trainer. One of Rob's favorite success stories was when he received a letter from a client who had previously had a hip replacement. She had to go in for another one, but because she had gotten so much stronger through slow-motion strength training, the second surgery went off without a hitch. She was back to full health in no time, feeling better than she ever had. "It's so fulfilling to see people transform their lives."
In May 2016, as The Perfect Workout was expanding in the Bay Area, Rob was promoted to Facility Manager of the studio. As a trainer and manager, he's constantly improving his own fitness knowledge in order to best serve his clients and fellow trainers. He's found that leading a group of passionate trainers has fueled his own passion for the workouts even more. "This was the career step I needed. My biggest joy is seeing trainers develop, in their training and in their careers."
Life for Rob has become so much more fulfilling than in his bartending days. He's started an exciting new life with his fiancé and he's added to his expertise with a Master's Degree in Business Management. Rob's learned valuable leadership and business skills he can use in his career at The Perfect Workout and his personal life. With many responsibilities on his plate, his own slow-motion strength training regimen has kept him grounded. "I was in good shape before The Perfect Workout, but now I'm a lot stronger and with a lot less effort!"
Rob has led over 8,000 training sessions and he's not stopping anytime soon. He sees big things to come for the Walnut Creek studio, and he can't wait to see where The Perfect Workout is headed next.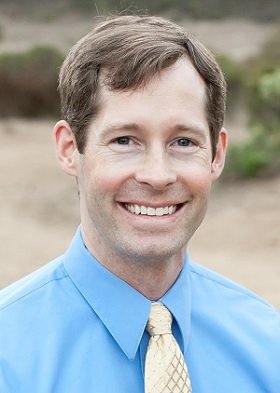 Matt Hedman is a Master Level Super Slow instructor and the founder of The Perfect Workout, which is the largest privately-owned 1-on-1 personal training company in the United States with over 60 fitness studios nationwide. He graduated summa cum laude with a bachelor's degree in Aeronautical and Astronautical Engineering from the University of Washington. He worked briefly as an engineer in GE, until he found his passion for HIT, and pursued a career in personal fitness training.