Sarah DeMott
From a young age, Sarah always had a love of the outdoors. She would spend her childhood, hiking, swimming, kayaking, and climbing waterfalls. Although she absolutely despised running she continued to do it because she thought that was the best way to slim down. She quickly learned running wasn't the answer to a healthier body, so she began experimenting with different workouts until she found the perfect one.
Sarah's cousin, a Facility Manager at The Perfect Workout invited her to try a workout at their studio. After experiencing slow-motion strength training, Sarah fell in love with the method! She felt like she finally found the workout she had been searching for all her life. For someone who hated running, but still wanted to be strong and lean, this was truly the perfect workout for her.
As Sarah implemented slow-motion strength training into her normal exercise routine, she began noticing results. She dropped more than 20 pounds and gained muscle all over. "It felt like it was winning the lottery."
Sarah felt like this workout was too good to keep to herself, and decided she wanted to learn as much as she could about this slow exercise method. As she learned more, she set her intentions to join The Perfect Workout and help change the lives of others, just like hers had been changed. "I've reached all of my fitness goals at The Perfect Workout, which is why I believe in it so much."
In 2016, after having successfully completing her Personal Trainer certification, Sarah joined the Texas training team and began working with clients in the Clear Lake studio. Working with clients 1-on-1 is one of Sarah's favorite parts about being a trainer. Having the opportunity to help clients, especially seniors, is very gratifying for her. "We get to play a part in clients' improving their lives on so many levels. It's incredible."
Not only has Sarah had big successes with the 20-minute workouts, but so has her fiancé! Sarah has helped her husband-to-be lose over 20 pounds utilizing The Perfect Workout's methods. That's not her favorite success story though! She is proud to have worked with and helped a young woman with many auto-immune disorders and Cystic Fibrosis improve her energy and stamina. As a result of workouts with Sarah, this woman was able to walk down the aisle at her wedding instead of using a wheelchair.
In late 2017, Sarah was chosen to become the Clear Lake Facility Manager where she continues to lead today. Her love for the scientifically proven and time efficient exercise earned her a leadership role at The Perfect Workout and she's grateful for the opportunity to positively impact even more clients.
She loves the sense of community the Clear Lake team has created in the studio. They all work together to create an ideal workout space for their clients, and have a lot of fun in the process. "Our teamwork is outstanding!"
When Sarah is not in the studio, she is spending as much time as possible outdoors, soaking up nature and traveling to new places. She also loves music, teaching herself new songs on the guitar and keyboard. Sarah considers herself to be an all-around "happy gal full of positive energy!" And loves being able to put that energy towards changing lives at The Perfect Workout!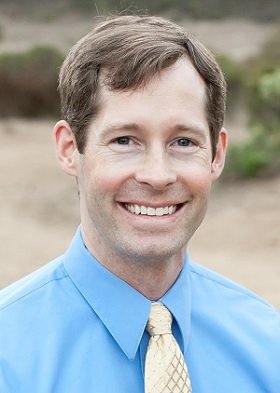 Matt Hedman is a Master Level Super Slow instructor and the founder of The Perfect Workout, which is the largest privately-owned 1-on-1 personal training company in the United States with over 60 fitness studios nationwide. He graduated summa cum laude with a bachelor's degree in Aeronautical and Astronautical Engineering from the University of Washington. He worked briefly as an engineer in GE, until he found his passion for HIT, and pursued a career in personal fitness training.