Sarah Loar
Sarah Loar grew up fairly active but it wasn't until she was completing her BFA at Northern Illinois University, that she really fell into an active routine. She initially was drawn to running and after some time she became a more avid runner. Sarah began training for her first half marathon and ran her first full marathon just a year later.
Sarah met an unexpected roadblock in her running journey, the onset of Scoliosis. Sarah's Scoliosis led her to experience pain and imbalances that made it challenging for her to train for her marathons. After researching some solutions to running with Scoliosis, Sarah found that slow-motion strength training would be necessary for her run pain and injury free.
Sarah moved to California for a few years where her passion for fitness blossomed into a career. She began coaching at an all-women's fitness studio and within a few months took on the role as lead coach. "Working with others to feel stronger, train safely, live healthier, gain confidence, and move their bodies better was a dream!"
During her time in California, Sarah also ran her 3rd marathon with a personal best—and injury free thanks to strength training! When she moved back to Illinois to be closer to her family, she found The Perfect Workout and knew that this was exactly the style of strength training and environment she wanted to help people in.
Now she looks forward to helping each one of her clients at The Perfect Workout to reach their own personal health and fitness goals. When not in the studio Sarah enjoys reading, hiking, sewing, photography, and time with her son and their 1-year-old Great Dane, Lola.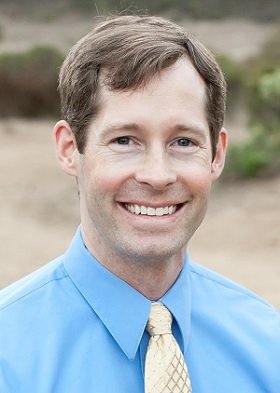 Matt Hedman is a Master Level Super Slow instructor and the founder of The Perfect Workout, which is the largest privately-owned 1-on-1 personal training company in the United States with over 60 fitness studios nationwide. He graduated summa cum laude with a bachelor's degree in Aeronautical and Astronautical Engineering from the University of Washington. He worked briefly as an engineer in GE, until he found his passion for HIT, and pursued a career in personal fitness training.