Sean Piedra
Sean was born and raised in the San Francisco Bay Area. He always stayed active by going on hikes and playing baseball and basketball. His passion for health and fitness started at the age of 10, when he was teased for being on the chubby side. Being bullied, however, was a blessing in disguise, because it motivated him to make positive changes to the course of his overall health and fitness.
He attended college at San Jose State University, and graduated with a Bachelor's of Science Degree in Health Science. After graduating, Sean decided to move to Southern California for a new adventure.
Despite already working out, Sean was determined to get even stronger and healthier. He watched YouTube videos, worked with personal trainers at the gym, and learned from others with years of experience. He incorporated what he learned into his exercise routine.
His desire to constantly improve himself also helped him find the passion to help others with their fitness goals. When Sean was introduced to slow-motion strength training, he knew it was a game changer. "I love the feeling of complete muscle fatigue after doing a slow-motion strength training workout. This training method has allowed me to workout virtually pain-free compared to traditional workouts which always seem to cause injuries."
When Sean found The Perfect Workout, he loved the mission and saw that his vision and the company's values were identical. In early 2018, Sean joined the team as a Personal Trainer and has fallen in love with the method, the studio, the team, and his clients. "I really enjoy working with clients in a 1-on-1 setting. The personal time allows us to really focus and produce better results." Sean likes how the semi-private facility allows him to tailor the workout to specific personal fitness and health goals. "I give them my full attention and it gives me the ability to provide specific solutions."
One of Sean's clients began at The Perfect Workout with low energy, was overweight, and struggled with self-confidence. After training consistently with Sean for about a year, he's lost over 25 pounds, gained muscle mass and is much more confident.
Client successes make Sean's role as a Personal Trainer incredibly gratifying and he looks forward to the many more people he will impact at The Perfect Workout. "I will always be in a career where I help people. I strongly believe that you pay kindness forward and life will reward you in the future."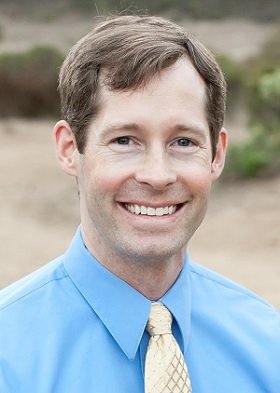 Matt Hedman is a Master Level Super Slow instructor and the founder of The Perfect Workout, which is the largest privately-owned 1-on-1 personal training company in the United States with over 60 fitness studios nationwide. He graduated summa cum laude with a bachelor's degree in Aeronautical and Astronautical Engineering from the University of Washington. He worked briefly as an engineer in GE, until he found his passion for HIT, and pursued a career in personal fitness training.