Simone Davis
Simone was an avid runner growing up — she loved getting the endorphin rush each time she went for a run. After years of running, Simone experienced a painful knee injury. Not being able to run anymore ended up being a blessing in disguise for Simone. Even after completing physical therapy she realized there were still many exercises that she couldn't do. She knew there must be some way to strengthen her knee, avoid injury and maybe still get that endorphin rush. That's when she discovered slow-motion strength training.
Simone began to incorporate slow-motion strength training into her post-recovery workouts and not only did she begin to gain strength, but she lost weight as well. Once she had stopped running and before strength training, Simone had gained weight. Her new fitness routine of slow workouts and a healthy diet helped her lose 80lbs.
Many people were amazed by her transformation, and asked how they could get the same results. Simone soon discovered that she loved sharing her knowledge and helping others to reach their goals. This sparked a desire for a career change, and in her search she found The Perfect Workout. "I had already been working towards getting my Personal Trainer certification, and I was particularly drawn to The Perfect Workout and the hands-on training you don't get with other certifications."
Simone knew right away that she had found the right company when she joined The Perfect Workout in May 2017. The slow-motion strength training technique helped Simone safely maintain her weight loss and keep building strength, while avoiding additional injuries. The added bonus was that it she was able to do it in just two, 20-minute sessions a week. The Perfect Workout was just what Simone needed, and she now loves to share it with others who have similar obstacles, or just want to change their bodies!
Simone instantly began connecting with the clients in the Centreville studio. "I enjoy that I get to build a personal relationship with my clients. I gain a stronger bond with them and create friendships."
Simone's own health and fitness has improved significantly since she started working at The Perfect Workout. "I have never been stronger or more toned, and I love sharing what I've applied in my own life to my clients' journeys."
In early 2019, Simone was selected to join the D.C. Leadership team and become the Facility Manager of the Fairfax location. Working with trainers in a more hands-on role is even more fulfilling for Simone because she's helping others in a different capacity. "I enjoy being able to set an example for and support other trainers."
Spending quality time with family and friends is one of Simone's favorite ways to spend her downtime. She also enjoys expressing her more creative side through event planning. She decorates event spaces for large parties when she has extra time.
Simone intends to expand as a trainer and manager in the coming years. "I want to continue helping more and more people through fitness and nutrition, and I want to grow our studio so that more people from our surrounding community can benefit from slow-motion strength training!"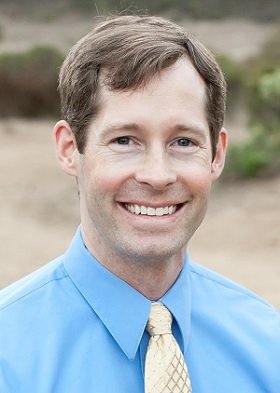 Matt Hedman is a Master Level Super Slow instructor and the founder of The Perfect Workout, which is the largest privately-owned 1-on-1 personal training company in the United States with over 60 fitness studios nationwide. He graduated summa cum laude with a bachelor's degree in Aeronautical and Astronautical Engineering from the University of Washington. He worked briefly as an engineer in GE, until he found his passion for HIT, and pursued a career in personal fitness training.