Tia Hayles
Tia was born and raised in Texas, just outside of Waxahachie. At the age of 4 she began gymnastics, soccer, t-ball and basketball. Tia lived a very active lifestyle and even began resistance training in 8th grade. In high school, she continued to weight train while playing competitive volleyball and softball. Being active had always been a part of her life, so it wasn't a surprise when she joined a sand volleyball team as soon as she got to college.
Tia was excited to move to East Texas to pursue a degree in Engineering at Stephen F. Austin. Fast forward two years, sitting in Calculus 3 class, she realized she wasn't truly passionate about engineering. Around the same time, her grandfather was recovering from an illness that resulted in his being incredibly weak. With the help of therapists and personal trainers, he slowly started to regain his strength. When she visited him on the weekends, she got to witness firsthand how much one person can positively affect another. She noticed that not only did the therapists help him with physical strength, but they also gave him hope in knowing that he would progress. They also helped him regain the confidence within himself to achieve things he thought was impossible. It was this inspiration that founded Tia's passion for Personal Training!
Tia left engineering behind and changed her major to Kinesiology to pursue fitness and health science. After graduating, she moved back to Dallas and found The Perfect Workout, where she found the ideal environment to train clients. "The best part about working here is getting to build trusting relationships with clients while restoring their confidence, hope and strength by helping them meet and even exceed their goals."
Working 1-on-1 with clients has been exciting for Tia. "You get to learn about each person's personality, their families, what they do for fun, their jobs, and what motivates them. It truly allows me to build lasting, trusting relationships with each client."
Many clients have worked with Tia and experienced successes in their health and wellness. One client, Becky, came in with a unique and specific goal of doing a bridge! She wanted to be able to lay on her back and push herself up with her arms into a bridge. "We frequently took progress pictures and tracked how long she could stay in that position before her arms gave out. After a few months, I got THE text. She was visiting her grandchildren for the weekend and I got a text filled with lots of happy emojis. She told me her grandchildren were doing the bridge and she was FINALLY able to join in on the fun!!"
Tia is thrilled to be part of The Perfect Workout and she looks forward to working with as many clients as possible!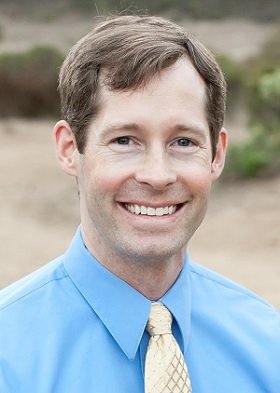 Matt Hedman is a Master Level Super Slow instructor and the founder of The Perfect Workout, which is the largest privately-owned 1-on-1 personal training company in the United States with over 60 fitness studios nationwide. He graduated summa cum laude with a bachelor's degree in Aeronautical and Astronautical Engineering from the University of Washington. He worked briefly as an engineer in GE, until he found his passion for HIT, and pursued a career in personal fitness training.