Timothy Spellman
After losing 100 pounds and keeping it off for 15 years, Timothy Spellman was inspired and driven to become a Certified Personal Trainer. He's since achieved that, along with becoming a NASM Weight Loss, Corrective Exercise, and Behavioral Change Specialist. As a young adult, Timothy moved from Boston to Phoenix and his personal training career flourished.
Timothy ultimately moved to San Diego and was introduced to slow-motion strength training. Week after week, he noticed increased levels of energy and strength, and he even became leaner. He decided to expand his knowledge of exercise and got certified with The Perfect Workout. Today he is a Personal Trainer at the Del Mar Studio. Timothy believes he gives clients the tools to achieve and sustain their goals by helping them implement slow-motion training and altering their eating habits.
"I love working with clients, motivating them, helping them achieve their goals." Working out and working the studio has freed up so much valuable time for Timothy. He now spends that extra time going to the beach, hiking, continuing education, music festivals and spending quality time with family and friends!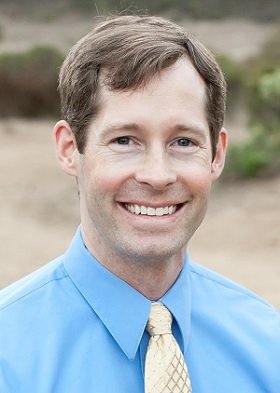 Matt Hedman is a Master Level Super Slow instructor and the founder of The Perfect Workout, which is the largest privately-owned 1-on-1 personal training company in the United States with over 60 fitness studios nationwide. He graduated summa cum laude with a bachelor's degree in Aeronautical and Astronautical Engineering from the University of Washington. He worked briefly as an engineer in GE, until he found his passion for HIT, and pursued a career in personal fitness training.