Valerie Anderson
Growing up, Valerie was involved in many activities such as dance, gymnastics, soccer and swimming. Her active sports lifestyle shifted to weightlifting after college. She began to take exercise and nutrition seriously and when she made them a part of her day to day routine, she dropped 30 pounds. She saw how much her life changed and how incredible she felt from consistently working out and eating nutritious balanced meals.
Valerie was born in Redwood City and grew up in Folsom. When Valerie decided to move back to the San Francisco Bay Area to live, she came across The Perfect Workout and was drawn into slow-motion strength training. She was very interested in the scientific research behind it all and the amazing benefits that come from it. "I've been able to gain more strength in my lower body and lift heavier weights than I thought my body was capable of doing, which has been great!"
As a NASM Certified Personal Trainer, Valerie previously worked for a kickboxing gym and was used to doing momentum workouts, so when she was put through a slow-motion workout herself, she was amazed at the difference she felt between the types of working out—she loved slow motion so much more! Knowing that it is an incredibly safe and efficient way to work out, she was excited about making a change in her own workouts. After implementing the slow-motion protocol in her routine, she decided to help others incorporate this method and truly revolutionize the way people exercise.
In April 2018, Valerie committed to helping others change their lives through fitness in the safest, most effective way. So, she joined The Perfect Workout's San Mateo team and quickly began helping clients hit their goals. "I was able to help one of my first clients to  lose 20 pounds!"
Valerie is very excited to be able to help change all her clients' lives and help them live the healthiest lifestyle they can. Valerie is very kind and loves to work with each one of her clients to help them reach their own personal health and fitness goals. She loves how personable 1-on-1 training can be. "I take the time to really get to know my clients and what they want to achieve. I like how I can spend that time making sure we can customize our workout to their needs."
Valerie is a very hard worker and has developed workouts for all kinds of clients, from world-class athletes to developing custom workouts for seniors. "I always give my clients great workouts and work with them on whatever goals they had." As a result of her hard work and success with clients, Valerie was chosen to be a Facility Manager and took over the Sunnyvale studio in June 2019.
Valerie prides herself on creating a warm and welcoming environment at the Sunnyvale studio. "I strive for my studio to be a positive place to come, and a place full of encouragement. Everyone at The Perfect Workout is friendly and brings something special to the table." Valerie enjoys working with the different personalities and coaching styles of all of her trainers. "It helps me grow more as a person and as a leader and I'm lucky that I have a great team to work and grow with."
When Valerie is not working she enjoys studying to become a NASM Certified Nutrition Coach, working out, doing yoga, rock climbing, and going on hikes. She also loves being in the sun, wake surfing, wakeboarding, and snowboarding! "When I'm not working, I like to focus on my own health and fitness goals so I stay as active as possible. I want to keep growing my muscles and pushing myself in every aspect " Valerie is also actively working towards hitting her professional goals. "I want to continue to advance within the company and grow as much as possible. I try to learn from everyone I get the chance to meet."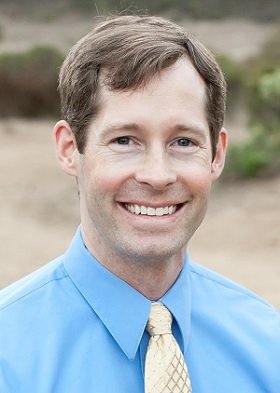 Matt Hedman is a Master Level Super Slow instructor and the founder of The Perfect Workout, which is the largest privately-owned 1-on-1 personal training company in the United States with over 60 fitness studios nationwide. He graduated summa cum laude with a bachelor's degree in Aeronautical and Astronautical Engineering from the University of Washington. He worked briefly as an engineer in GE, until he found his passion for HIT, and pursued a career in personal fitness training.