what it takes to have a healthy relationship with a personal trainer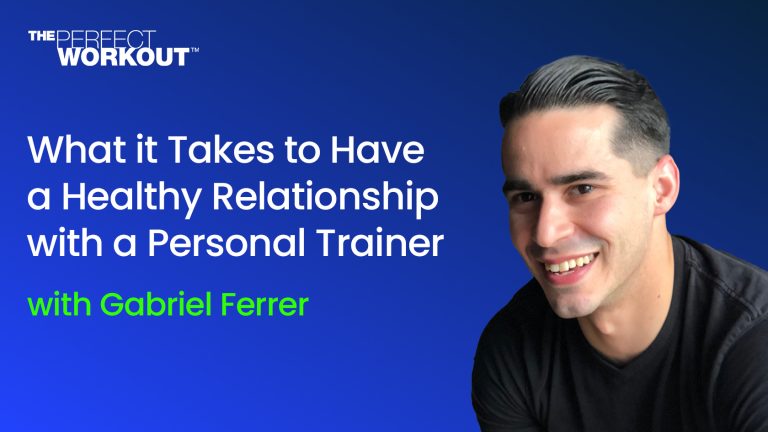 Have you ever worked with a teacher or a coach and felt like something was off?

Chances are something was missing in your relationship.

We sat down with one of our Personal Trainers from Chicago, IL to talk about how he's helped people lose weight, gain strength and build confidence.

We uncovered two essential things he creates to be the best Personal Trainer for each client: Trust & Candor.
—
Naperville Trainer, Gabriel Ferrer began lifting weights in high school and bodybuilding around 24 years old when he became a full time police officer.

His passion for health and fitness hasn't wavered for decades and motivated him to transition from police-life to being a Certified Personal Trainer.
It'd be a little crazy to expect everyone to walk blindly into a workout with a Personal Trainer, knowing nothing about them or what they do, and trust them completely.
But trust is vital in getting results.
You want to be able to trust that what you are doing inside your workouts is going to yield results. If you're new to slow-motion strength training, learn more about the science behind it.
And you want to be able to trust that your Trainer can safely and efficiently coach you to get the results you're looking for.
One client Gabriel is particularly proud of is a woman named Leann and the trust they've built together. According to him, their personalities clashed in the beginning, making it a little tough to connect with one another.
Now, she's one of his superstar clients. 
"I'm there to challenge her every day, constantly being kind and cooperative. I like trying to make it a teamwork thing every time she comes in. I always say, 'What are we going to be able to do today?'"
By taking this approach to their 20-minute sessions together, Gabriel was able to earn her trust and show up for her, every workout. He has continually challenged her to make progress and meet her goals. 
"I would never say just trust me blindly. I want people to challenge what I'm doing, because hopefully, I'm good enough at what I do to where I can explain it or show you and get your buy-in through actually experiencing it."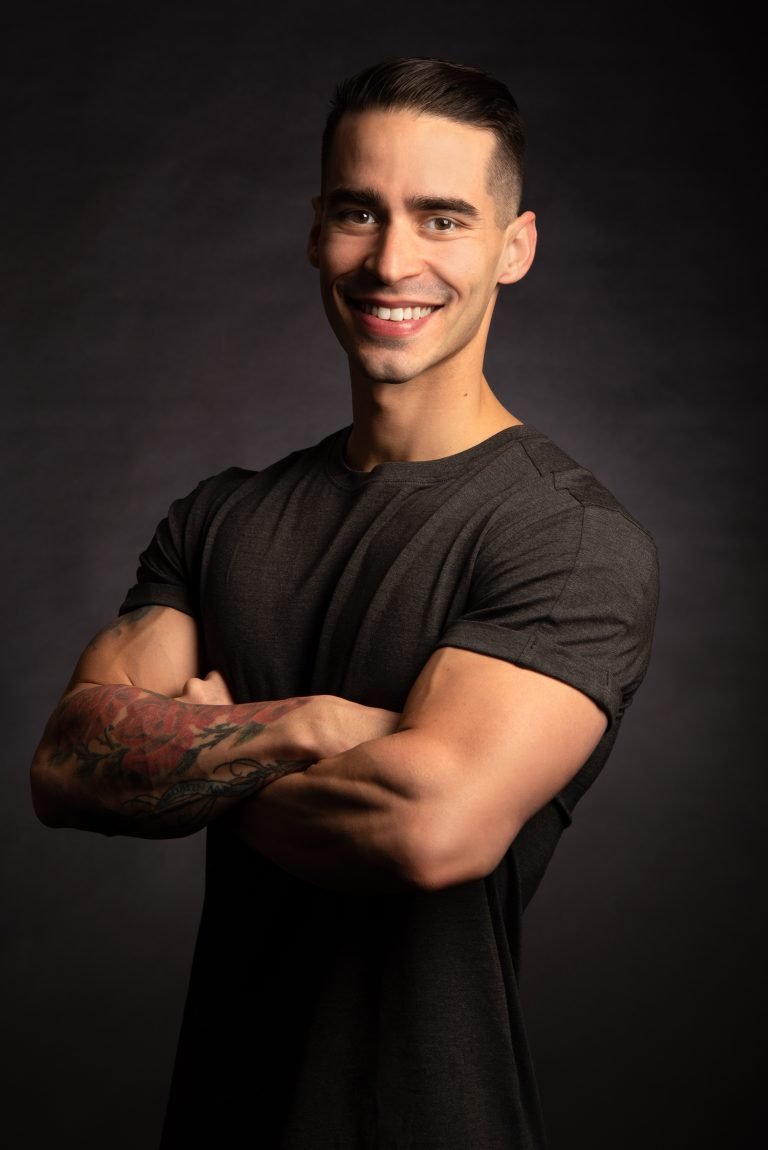 One of the advantages of working with a Personal Trainer is we are aware of how it feels to be in your workout shoes. And we're aware of the exact moment in a workout when it becomes challenging, when the body wants to cheat its way out of an exercise and when it's crucial to keep pushing.

Gabriel's clients feel good knowing that somebody they trust is watching them go through that challenge, and keeping them on track safely.
"I think anybody who wants to be good at something is always going to be learning from somebody else. Having that objectivity of somebody that's not you, assessing the situation and guiding you, is invaluable."
Just like Gabriel, we don't expect you to trust us blindly either… Don't just take our word for it. Hear what a few of our clients have to say about trusting their trainers…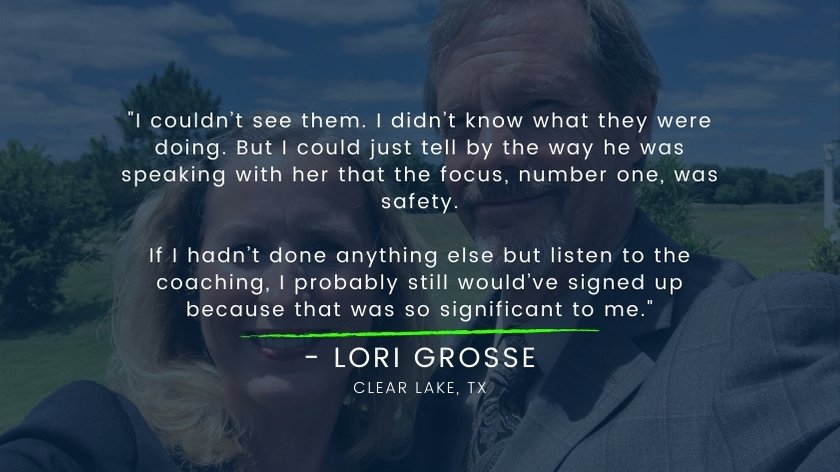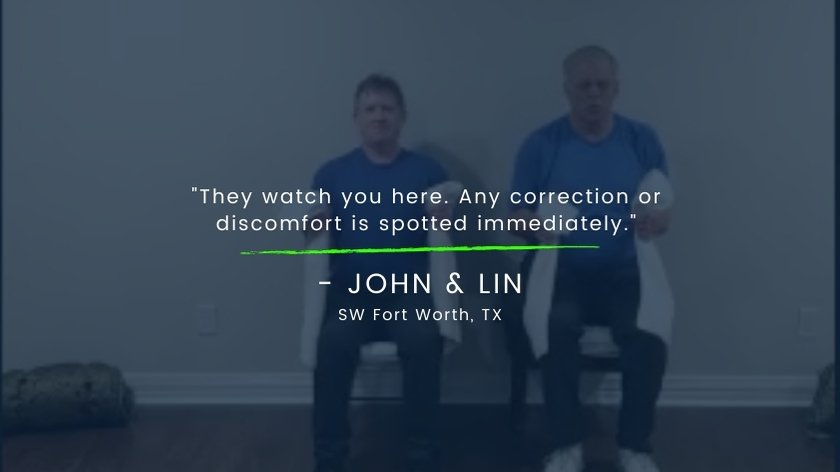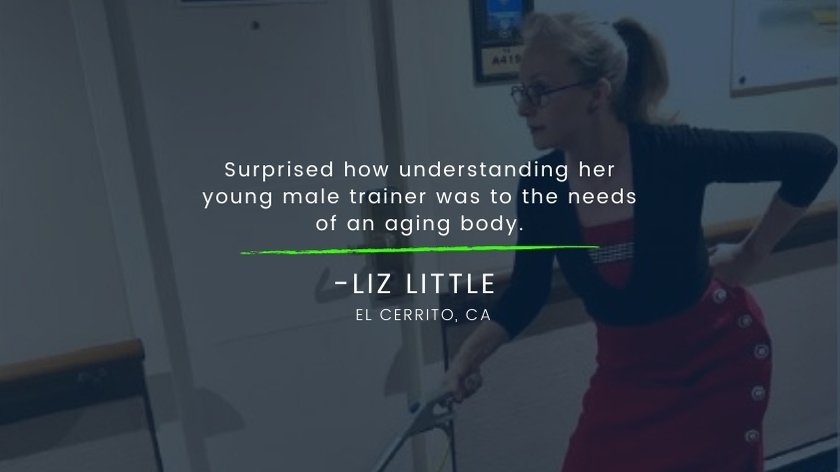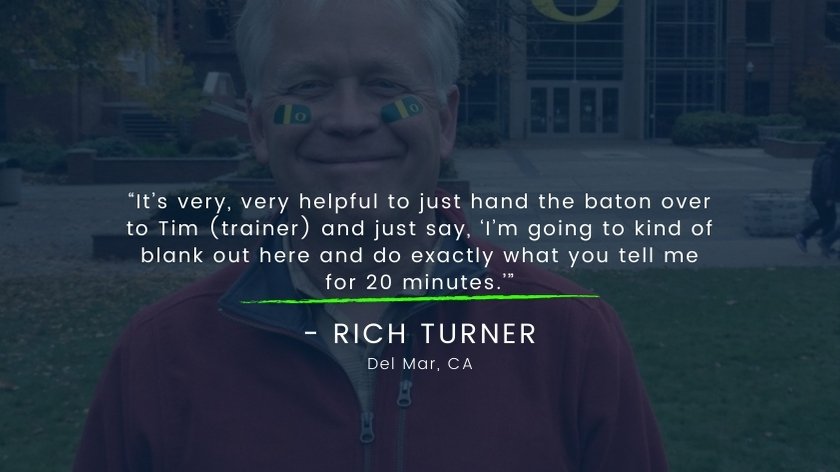 Another key piece of Gabriel's ability to build trust with clients is using one of The Perfect Workout's core values: Candor.
Our trainers value speaking openly and honestly for the best interest of the client. 
And we aren't going to promise what we can't guarantee.
This is a vital component of the trainer-client relationship and achieving results in a realistic and sustainable way.
There is thought behind how we train you and how you progress. Being able to have an open dialogue about how that works and what it takes to meet each goal is important.
"One thing I always ask my first-time clients is, 'Are there any questions, comments, concerns, or anything you want me to know?'"
One of Gabriel's clients had recently been trying to lose weight.
Each week the scale showed incremental progress, about ½ to 1 pound down at a time. 
All she could really see was the slight changes each week and didn't seem too thrilled with the results. What she didn't realize was from November 2020 to January 2021 she went from 160 lbs to about 145 lbs.
She lost 15 pounds.
Having a candid moment with this client, Gabriel was able to help her shift her paradigm and educate her on healthy, sustainable weight loss.
By the end of the conversation, she was actually very happy with her results and was excited to share the good news with her boyfriend.
"Having somebody there that you trust to coach you through this is invaluable. Which is why I'm a coach."
We encourage you to ask questions, do your research, and challenge your trainers to be the best they can be! We are here to guide you, educate you, and help you get results.