why strength training is part of her plan to live to 100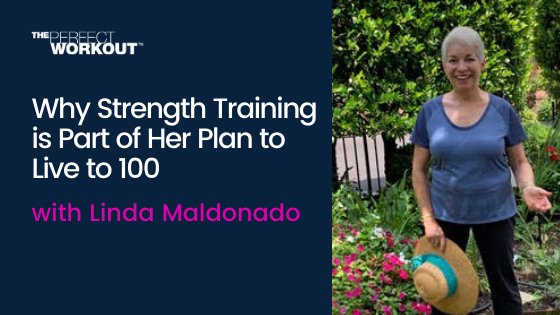 Linda Maldonado broke her ankle in 2014 and it left her feeling hesitant that she could stay active and do the things she wanted to do. She was concerned about the future.
But her vision for the next several decades was to thrive. And she wanted to optimize her health and become strong enough to live to 100… yes, 100!
And with The Perfect Workout, Linda realized she could do all of that. Keep reading to learn how building muscle and strength has let her continue being as active as she wants to be in her 70s.
Linda joined The Perfect workout the month she turned 70. She wanted to develop as much strength as possible to counter her osteopenia and improve her balance.
Years earlier, Linda came across research showing the benefits of slow-motion training, but was worried she'd get bored with it.
So she continued to exercise on her own, going to the gym for cardio, lifting free weights and taking yoga classes. But after some time she felt like that approach wasn't helping her get any closer to her goals.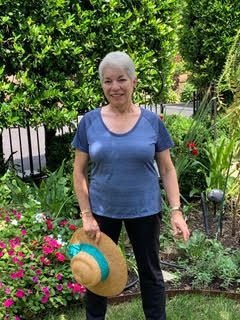 Before The Perfect Workout and after her broken ankle, Linda was no longer sure she felt up to a trip to Machu Picchu with all those steps and altitude.
"Now, with the strength I've gained has come the confidence to do whatever I can – and we did climb two days at Machu Picchu in 2018, each day achieving 150 flights of stairs! With surprisingly NO pain or problem in the days afterward. That felt like a huge achievement."
Just as the pandemic lockdown started in early 2020, Linda fell on her hands during a walk and injured her elbows, so she wasn't able to lift any weight for several weeks.
Luckily, The Perfect Workout had launched their new 1-on-1 Virtual Training Program. Linda met with her trainer Melissa, virtually, twice a week, focusing on lower body exercises with the equipment she had at home (free weights and a ball).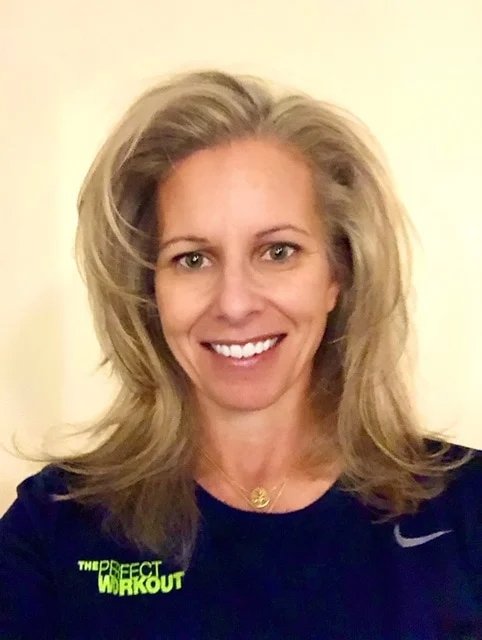 "That worked really well – she was creative and flexible and always came up with great ideas."
Especially in a time like quarantine, having the option to train virtually was a beneficial option for Linda, but she's very happy to be back in the COVID-safe studio working with her trainer in person.
Linda will be the first to say, "This really does work!"  
The 20 minutes of exercise are challenging and intense but she can see and feel positive results.
"When I told my husband I leg-pressed 270 lbs, he said I must mean 170… hard for him to believe!"
She decided she always wants to keep up with her 20-minute training sessions. In fact, she first started training at The Perfect Workout just once a week, but quickly realized she would get better results with two sessions a week. It truly is all you need to get results, and in a fraction of the time.
Having the right method is one big lever to getting successful results. And the other is having the right trainer. Both of which Linda is experiencing on her path to living to 100.
"Having a personal trainer makes a huge difference. The trained staff know how to observe you, listen to you, make changes and tweaks that work for improved effectiveness. I always feel safe and I know my trainer has the skills and interest to make this the best possible experience for me."
Whether you're also on a path to 100, wanting to optimize your health, or have a specific goal like reversing Osteoporosis, becoming healthier starts with just 20 minutes, twice a week.
Start training with a Personal Trainer today!
Living with elevated cortisol levels can feel like a battle against your own body…
Read More »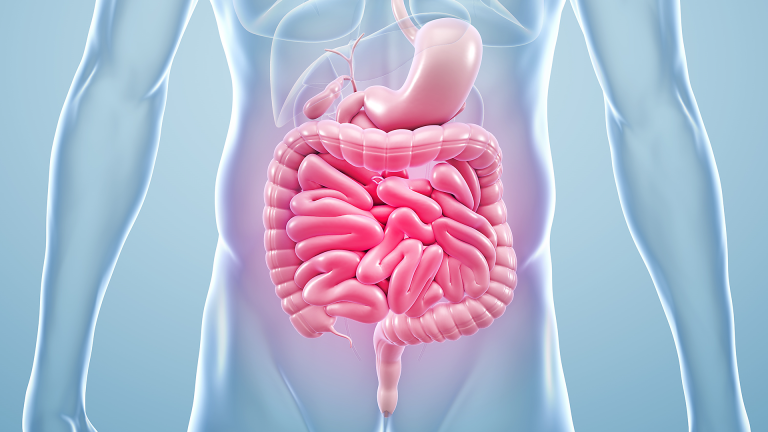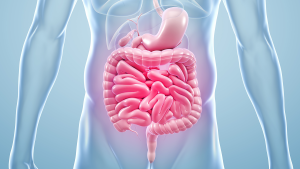 Did you know, your gut is home to over 1,000 bacterial species…
Read More »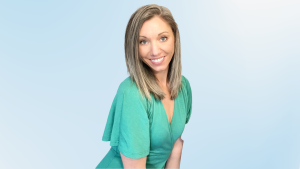 Certified in group fitness, functional training, & Slow Motion Strength Training…
Read More »