Our Method of Strength Training
The Perfect Workout specializes in a unique slow-motion method of strength training. Our certified Personal Trainers provide 1-on-1 personal training in our semi-private studios and help our clients achieve substantial fitness benefits from just two 20-minute coaching sessions per week.

Slow Speed
Each exercise is performed by lifting weights for approximately 10 seconds and lowering the weight for another 10 seconds.
Ideal Intensity
Once you learn how to perform each exercise correctly and with the proper resistance, you should achieve muscular fatigue within 1 to 2 minutes. Then on to the next exercise!

Muscle Use
Slowing the lifting speed reduces momentum on each repetition and activates the muscles instantly and more effectively. As a result, more muscle fibers are used and ultimately strengthened.
Feel the Benefits
Our founder had years of strength training experience, but his inconsistent results and chronic injuries led him to look for something better. Something that was gentle enough on his joints, but powerful enough to transform his body. When he discovered Slow-Motion Strength Training, his thought was, "This is Perfect!" Perfect for people who want to train safely and see significant results by working out just 20 minutes, twice a week.
Save Time
Get Better Results
Greater Health
Less Risk of Injury
Affordable
FOR BEGINNERS
Beginners who are new to strength training and want to learn how to exercise effectively and safely.
EFFICIENT
People who have a busy schedule and have limited time to exercise.
PRIVATE & PERSONAL
People who prefer a private and personal workout environment, free from distractions.
EXPERIENCED
Experienced individuals who have exercised on their own but want to see better results by working with a certified Personal Trainer.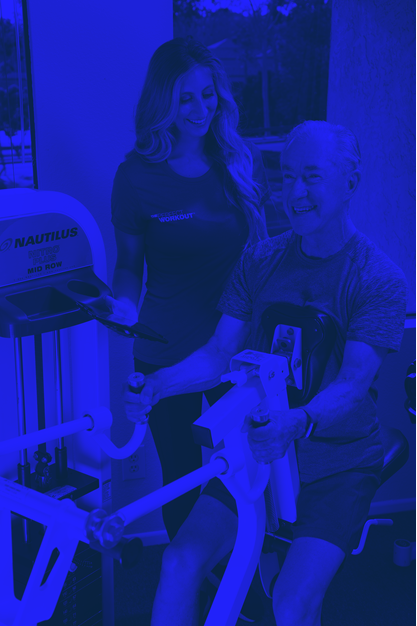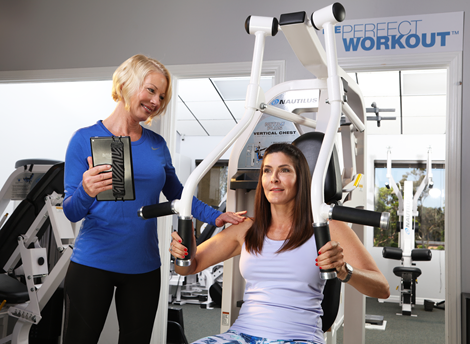 An Investment in You
When you invest in personal training, you invest in the future of your health!
1-on-1 training sessions at The Perfect Workout can start as low as $48 per session and go up to $85 per session with many options in between. We offer several choices for commitment length and cost. Please call a studio near you to discuss an ideal option.
I have a reservoir of energy which I haven't had since I was a young mom. It's been miraculous. Strength training has given me confidence back in my body. I have my quality of life back.
Alberta Sargeant
Huntington Beach, CA
The Perfect Workout is the real deal. I've built more muscle and seen more results in a year of doing this once or twice a week for 20 minutes than I ever did in hours sweating at other gyms. Friends have commented that my posture has improved and I carry myself differently. The 1-on-1 sessions give me the accountability that I need to show up, and the program is highly personalized so that you keep achieving new goals as you get stronger.
Lindsey Townsend
Flower Mound, TX
I'm a new person! I'm more active in everything I do now because I have more energy. The Perfect Workout has given me my life back. It's been a lifesaver.
Joyce Eyles
Newport Beach, CA
Find A Studio Near You
We have 60+ studio locations around the U.S.
Find a studio near you and schedule your learning session to experience The Perfect Workout today!