Hip Strength And Mobility - What You Should Know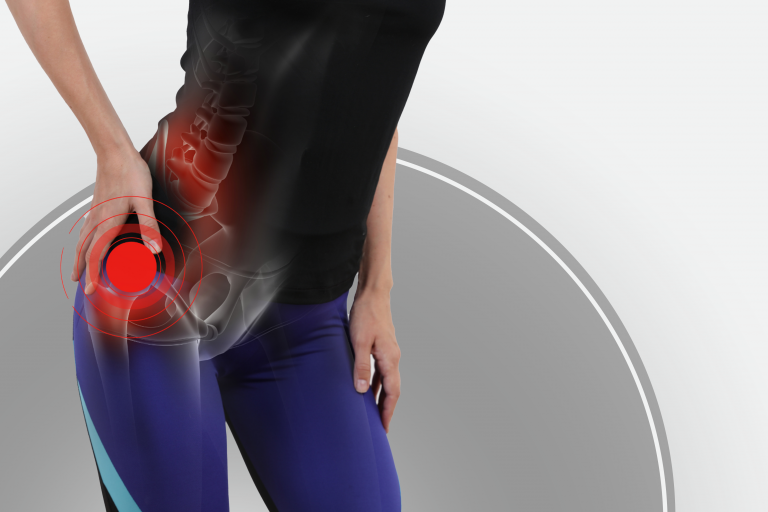 The hip bone's connected to the… everything!
Maybe not anatomically, but the hip joint is the largest weight-bearing joint in the human body, and it is a hub for functional movement.
Having strong hip joints and surrounding muscles helps maintain mobility and our ability to perform basic activities of daily living.
Thankfully, maintaining hip strength and mobility can be achieved through a few exercises performed on a regular basis. To learn more, scroll down.
The Importance of the Hip Joint
Healthy hips are fundamental to many day-to-day activities. The hip joint is where the head of the thigh bone (femur) meets an indented space on the pelvis. Hips support our body weight when standing. They are also critical to the processes of walking, climbing stairs, running, sitting, standing, and bending over.
The hips are so important that our strongest muscles — the quadriceps and glutes — are located around and help move the hip joint. Unfortunately, the hip joint is an area that's highly susceptible to the "wear and tear" of life and aging.
Hips are also the most common site of osteoporosis and fractures with advancing age. Every year, 350,000 hip fractures happen in the United States (Hopkins Medicine). When hip fractures occur, they lead to a loss of independence and, in some cases, a loss of life.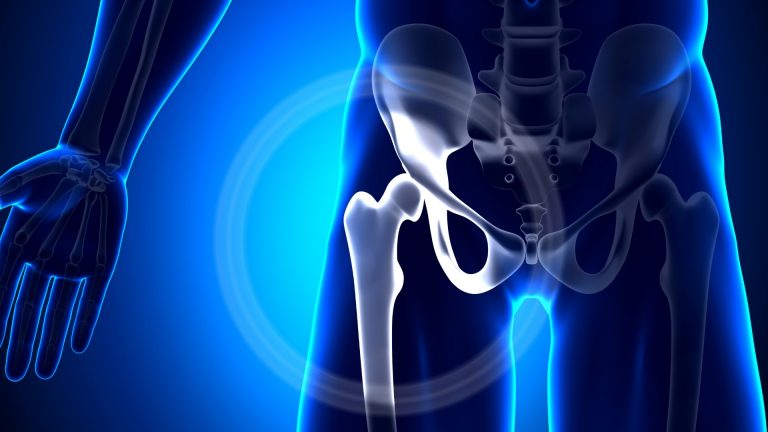 Osteoporosis, a condition of low bone density, is a "silent" disease. You don't feel it. You don't see it. However, people start losing bone strength in their 30s, and that rate of loss picks up after age 50. As a result, bones become weak and susceptible to breaking with an event like falling.
Because the hip joint bears the most weight, it can be heavily impacted by osteoporosis. The thinner "neck" of the femur is the biggest risk for bone density loss and subsequent fractures.
Not only is this the most common site of fractures, but it's also the most severe place to have a fracture. About one in five older adults die within a year of having a hip fracture, and a large portion of those who survive lose mobility and independence (Schnell et al., 2010).
Osteoporosis isn't the only concern for hip health. The hip joint is one of the most common sites for arthritis. It's especially common for people who have experienced years of more-than-normal force on the joint. These individuals typically have a background in athletics, dance, distance running, or people who have been obese.
With arthritis, people lose hip mobility, the joint feels tight, stiff, and painful, and about a third of people with hip arthritis get a joint replacement (Quintana, Arostegui, & Escobar, 2008).
Suffering from hip osteoporosis or arthritis as we age isn't inevitable. Hip health can be maintained or even improved by focusing on two factors: hip strength and hip mobility.
Enhancing hip strength and a full range of motion can reduce the risk of suffering from hip pain, hip injury, or losing independence (Carneiro et al., 2015; Snyder et al., 2009).
The question then becomes, "How can we enhance hip strength and range of motion?" Strength training.
Multiple studies show strength training 2-3 times a week can enhance hip muscle strength, bone density, and range of motion (Carneiro et al., 2015; Rhoades et al., 2000; Snyder et al., 2009). (Though our slow-motion strength training method can accomplish those things in just 20 minutes, twice a week.)
These studies used a variety of approaches, ranging from using a few lower body exercises to full-body routines. Only a few exercises, though, are needed to improve hip health.
Resistance Exercises for Hip
Strength & Mobility
The leg press is not only the most important exercise in a workout, targeting the largest muscle groups, but it's also critical for hip health. The leg press and its exercise variations below strengthen the largest muscle that supports the hip joint: the gluteus maximus.
In this exercise, you slowly push through your heels, keeping your buttocks down in the seat, pushing each repetition to the point just shy of locking out your knees. You then resist the weight all the way down to the bottom of the range of motion, barely touching the weight stack, and slowly beginning again. Repeat until you achieve "muscle success".
It also improves bone density in the hip and surrounding areas (Rhoades et al., 2000). The leg press also increases range of motion for several key movements that involve the hip joint (Rhoades et al., 2000).
Read about John Abel, who's improved his hip health at The Perfect Workout.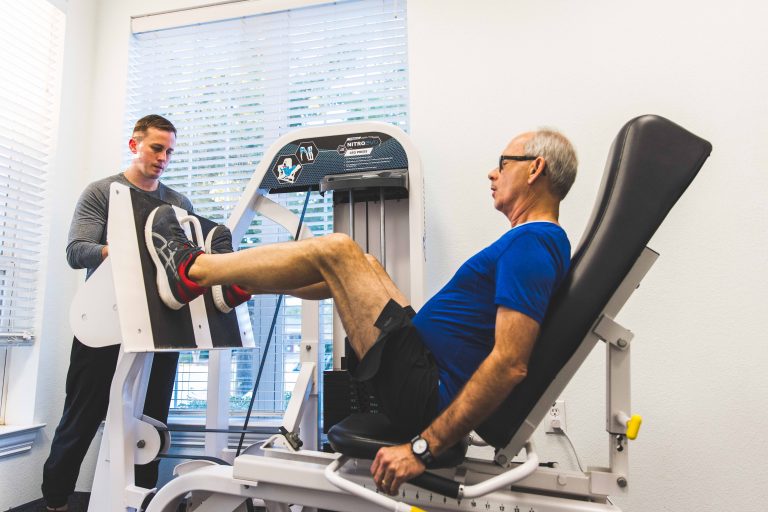 Hip abduction, commonly referred to as the "outer thigh exercise," or "ABD," strengthens muscles that are vital for basic activities such as walking: the gluteus medius and minimus.
Performing hip abduction helps strengthen those muscles plus increases lateral hip mobility (Snyder et al., 2009). Between the leg press and hip abduction, hip mobility improves in all directions.
At-Home Exercises for Hip Strength & Mobility
The leg press and hip abduction are ideal for achieving the goals of adding hip strength and range of motion. There are home exercises, though, which can mimic those movements.
To perform this exercise, you sit in a squat position and stand from a chair. The challenge is to have as low of a chair as possible and to use slow movement.
Position yourself to sit on the edge of the chair. Keep your chest up and look forward. As you slowly stand, push through your heels and the middle of your feet. As you lower yourself with bent knees, only briefly allow your butt to contact the chair before slowly starting upwards.
Repeat until you achieve muscle success. This exercise targets the same muscle groups as the leg press does: the gluteus maximus and quadriceps.
Standing Hip Abduction with Resistance Bands
Mimicking the muscles that are used in the machine exercise that has the same name, the standing hip abduction involves standing and holding onto a counter or chair.
Place a resistance band around the outside of both ankles. Train one leg at a time. Keep the other leg on the ground and use that for balance. The moving leg moves out to the side as far as possible, then slowly moves back toward the standing leg. Once the moving leg's foot taps the ground, it should slowly move outwards to the side again.
Repeat until you achieve Muscle Success, then switch to train the other leg.
A healthy hip joint is critical. It's the center of basic activities, such as standing, sitting, and walking. Therefore, we must keep the joint healthy.
Aging and the wear and tear of life's activities lead to skeletal concerns, which increase the risk of hip pain, swelling, loss of movement, and fractures. To protect your hip joint, you can strength train with exercises involving the area.
These hip exercises help improve muscle strength, bone strength, and mobility. The specific exercises that are most important for hip health are the leg press and hip abduction. At-home replacements are using resistance bands during standing hip abduction and performing chair stands.
If you would like to learn more about our method of strength training, read about our methodology. If you are new to The Perfect Workout, try a workout with us and start with a FREE Introductory Session.
Carneiro, N. H., Ribeiro, A. S., Nascimento, M. A., Gobbo, L. A., Schoenfeld, B. J., Júnior, A. A., … & Cyrino, E. S. (2015). Effects of different resistance training frequencies on flexibility in older women. Clinical Interventions in Aging, 10, 531.
Quintana, J.M., Arostegui, I., & Escobar, A. (2008). Prevalence of knee and hip osteoarthritis and the appropriateness of joint replacement in an older population. JAMA Internal Medicine, 168(14), 1576-1584.
Rhodes, E., Martin, A., Taunton, J., Donnelly, M., Warren, J., & Elliot, J. (2000). Effects of one year of resistance training on the relation between muscular strength and bone density in elderly women. British Journal of Sports Medicine, 34(1), 18-22.
Schnell, S., Friedman, S.M., Mendelon, D.A., Bingham, K.W., & Kates, S.L. (2010). The 1-year mortality of patients treated in a hip fracture program for elders. Geriatric Orthopaedic Surgery & Rehabilitation, 1(1), 6-14.
Snyder, K. R., Earl, J. E., O'Connor, K. M., & Ebersole, K. T. (2009). Resistance training is accompanied by increases in hip strength and changes in lower extremity biomechanics during running. Clinical Biomechanics, 24(1), 26-34.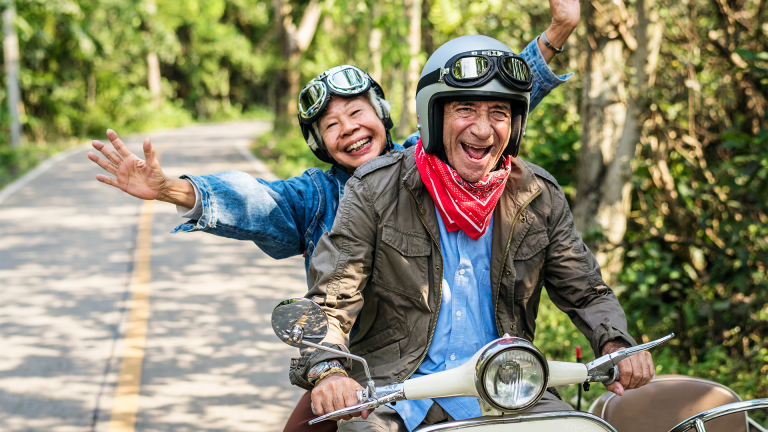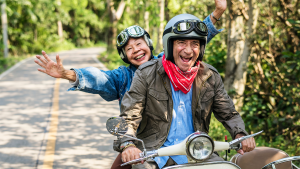 We're shining a spotlight on an often-overlooked yet scientifically-proven key…
Read More »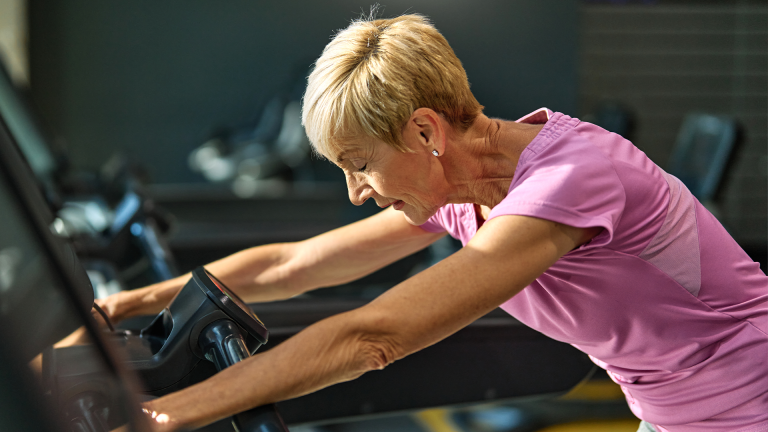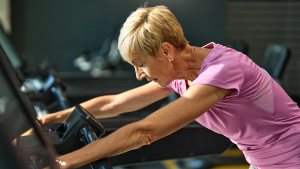 Living with elevated cortisol levels can feel like a battle against your own body…
Read More »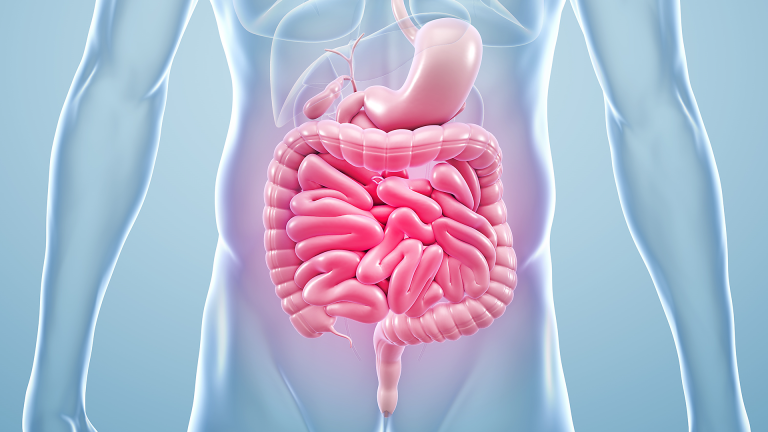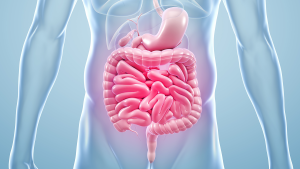 Did you know, your gut is home to over 1,000 bacterial species…
Read More »