50lbs Down and Keeping it Off in Her 60s
50lbs Down and Keeping it Off in Her 60s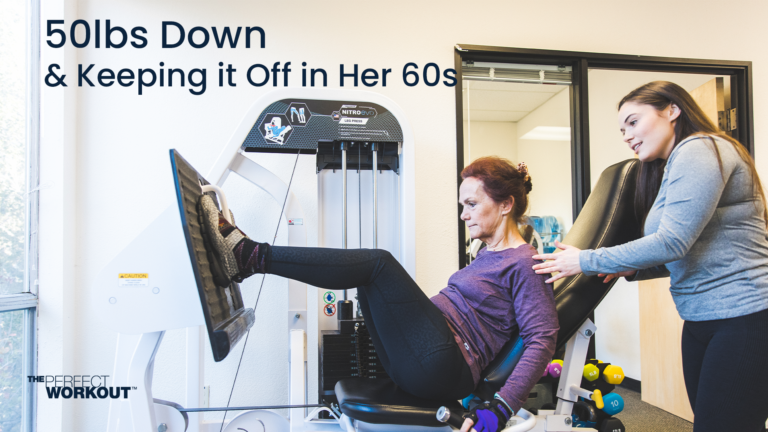 At 58, Nancy was overweight, had knee problems, and struggled to keep up when traveling.
Now at 63, none of those things hold her back from living the life she wants. Here is her story…
—
"I started coming to The Perfect Workout because I wanted to lose weight. I was considerably heavier. And I also had some health issues that I wanted to deal with in terms of endurance.
I wanted to be able to do more."
As a Girl Scout Troop Leader and avid traveler, it was important for Nancy to stay physically active. But, she had some nagging issues getting in the way…
"I wanted to be able to do more hiking with my Girl Scout troop. Because I have problems with my knee, I could go uphill, but not downhill.
And when we went on our trip to Switzerland, I had a hard time at the higher elevations, especially keeping up with the group.
There were things that I was afraid to try, because of my size and my bad coordination. I was not really comfortable with rappelling and doing other fun stuff that other people got to do."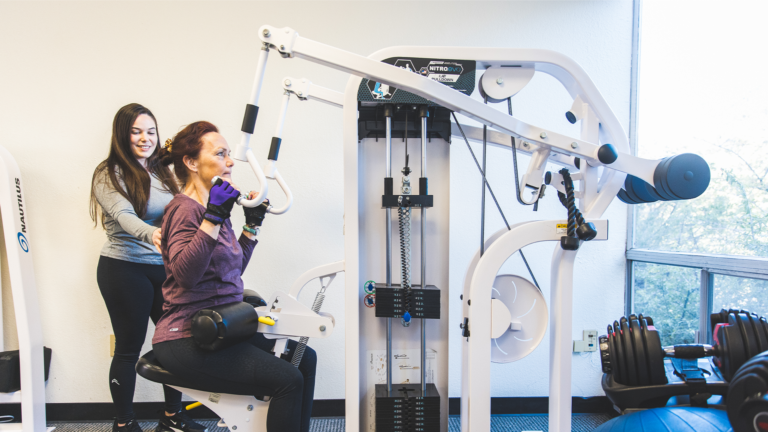 Prior to joining The Perfect Workout, Nancy tried exercising by herself. Even though she had access to a gym, she experienced some roadblocks.
"I tried working out in a gym and we have an elliptical machine at home, but I stuck with neither of them.
I think I had a lot of fear about not knowing what was good for me to do… What was the right thing to do?
When I went to the gym, I was afraid to raise my weights, because I didn't know if I would hurt myself.
I actually did hurt myself on a machine when I was trying to workout on my own at a gym. And it took me months to get over that.
I would spend hours there and not see any results."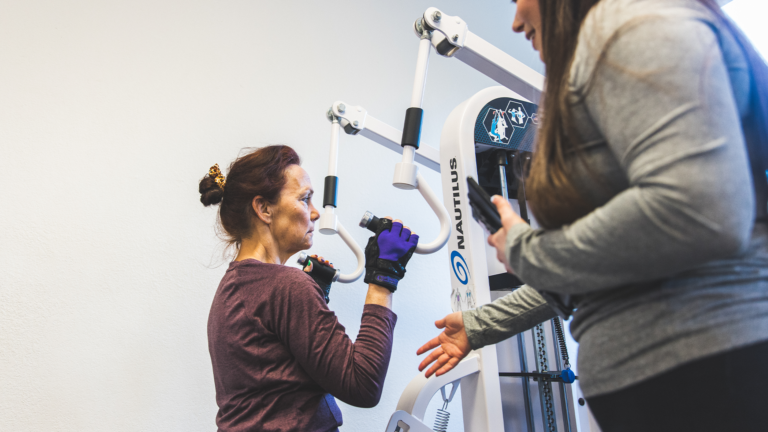 When Nancy heard about The Perfect Workout on the radio she was immediately intrigued by two things: The San Mateo studio was near her home, and it was only 20 minutes, twice a week.
By the third session, she was ready to become a member.
"I felt confident the trainer was going to keep me safe, which was a big issue for me. I liked that it was small, there wasn't a crowd of people there. I felt like this was something I can do."
Over the past 5 years, Nancy has achieved all the goals she set when she first joined The Perfect Workout. Remember that "bad knee" that prevented her from hiking and rappelling? It's no longer holding her back…
"I'm lifting 300 pounds with my legs. Even though I have a bad knee. That's my biggest brag!
I can carry a lot more things. I can move more easily. I fit into smaller spaces, even those little bitty airplane seats!"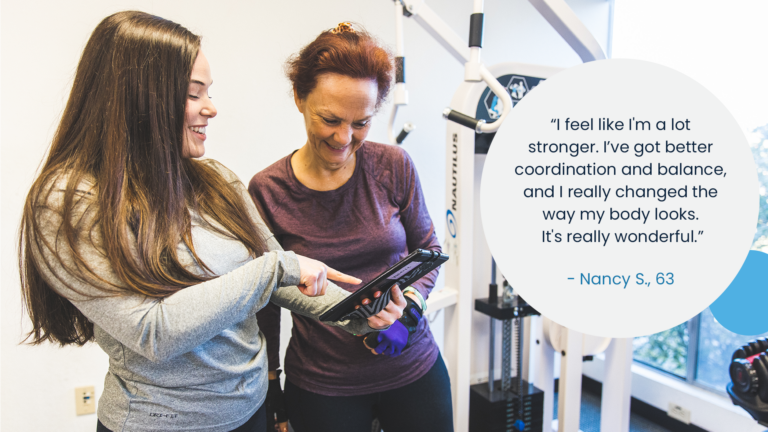 In total, Nancy has lost about 50 pounds. In addition to losing weight, she's increased her lean muscle mass and bone strength. Both of which will help her maintain her fat loss, stamina, and strength for years to come.
"To me The Perfect Workout really is perfect. I don't have to think about all the little details that you would if you're working out on your own. Having the trainer there by your side, watching your form is so valuable.
I think a lot of that hesitancy to workout before was often fear that I was going to do something wrong, that either I wouldn't get any results or I'd hurt myself.
As you get older, you don't have the same body confidence that you might have when you were younger. But when you have your trainer there then they can help you stay focused.
This is not like anything else I've ever done…
I feel like I'm a lot stronger. I've got better coordination and balance.
And I really changed the way my body looks. It's really wonderful."
Nancy S. 63
The Perfect Workout Member
San Mateo, CA
—
If you are new to The Perfect Workout, try a workout with us and Find a Studio Near You
Living with elevated cortisol levels can feel like a battle against your own body…
Read More »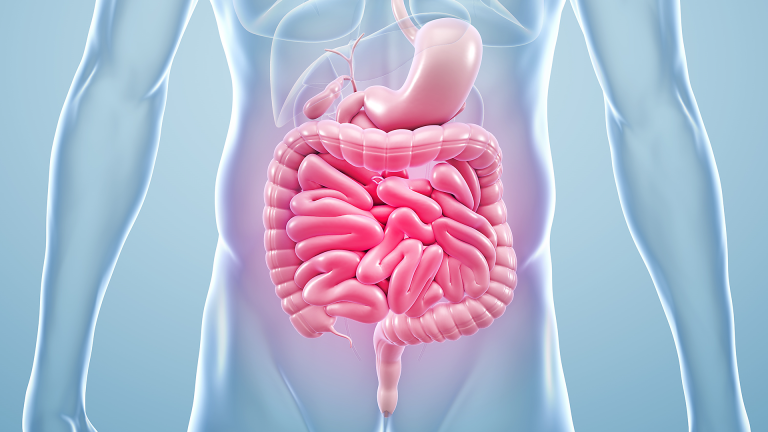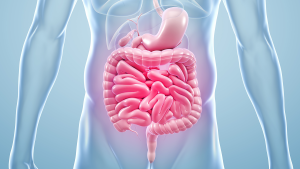 Did you know, your gut is home to over 1,000 bacterial species…
Read More »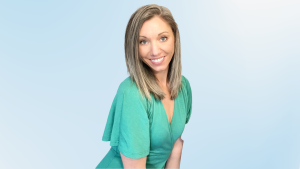 Certified in group fitness, functional training, & Slow Motion Strength Training…
Read More »