5 Natural Remedies for Fibromyalgia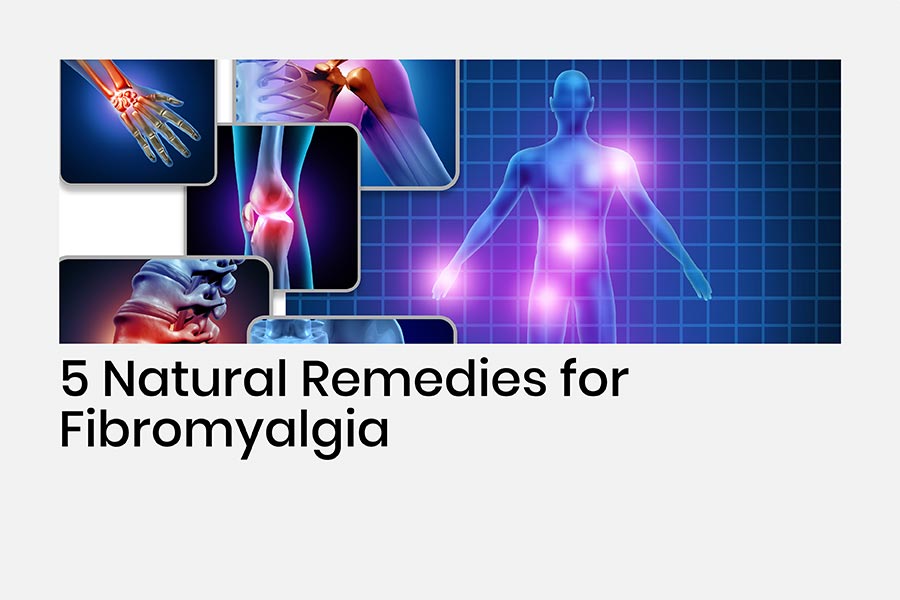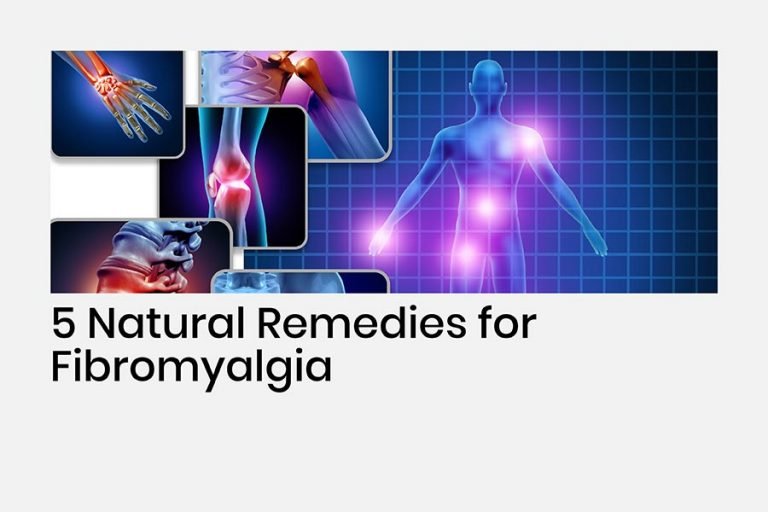 Living with fibromyalgia can feel like a battle to ease pain and chronic fatigue. Finding a solution to treat fibromyalgia while staying healthy and active can also feel like a never ending challenge. In this article, we've compiled 5 natural remedies for fibromyalgia and the treatment of symptoms.
Headaches
Depression
Anxiety
Fatigue
Chronic pain
Body stiffness
Difficulty with thinking or focusing
A "foggy" memory
Struggles with sleeping
If you went to the doctor with any one of these issues, your doctor would likely think it's a valid issue and worthy of further examination.
Imagine having most of these issues…or all of these issues!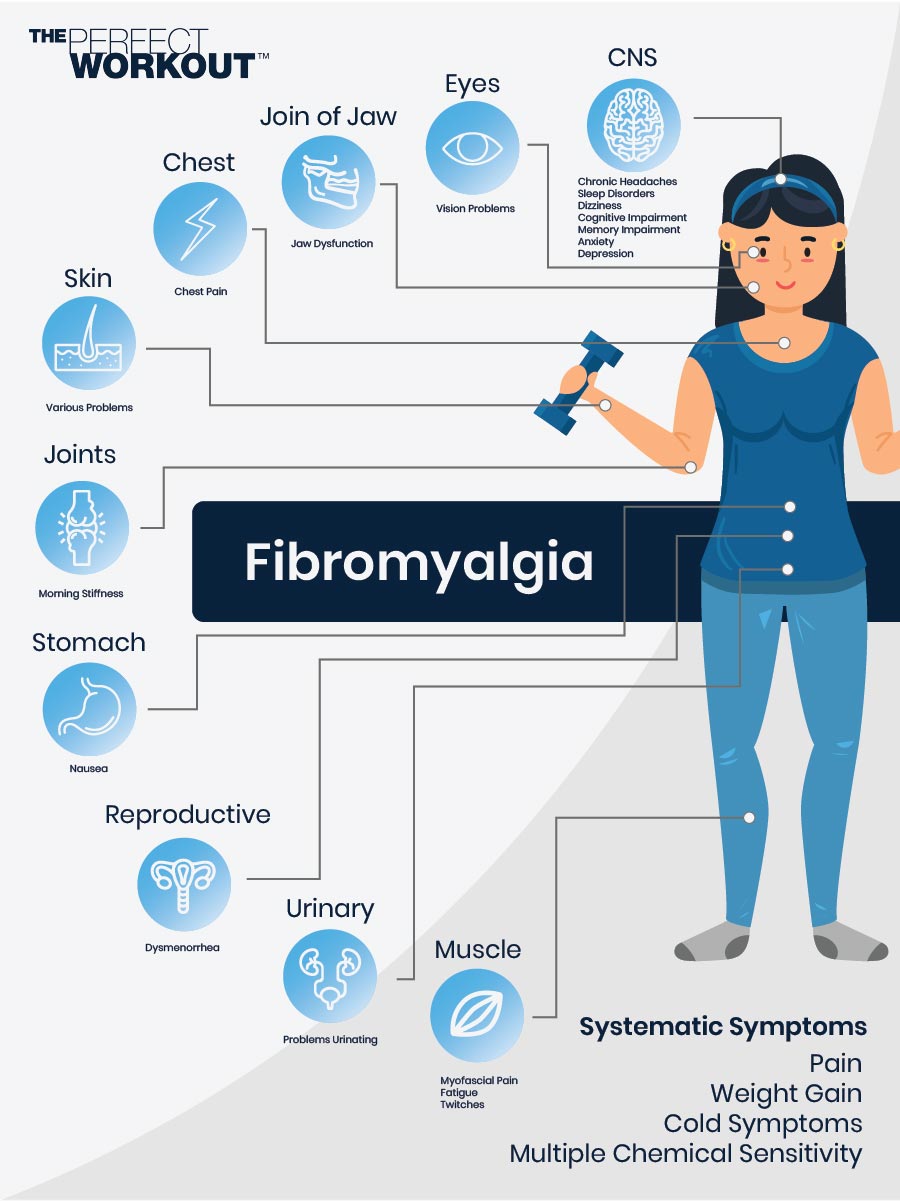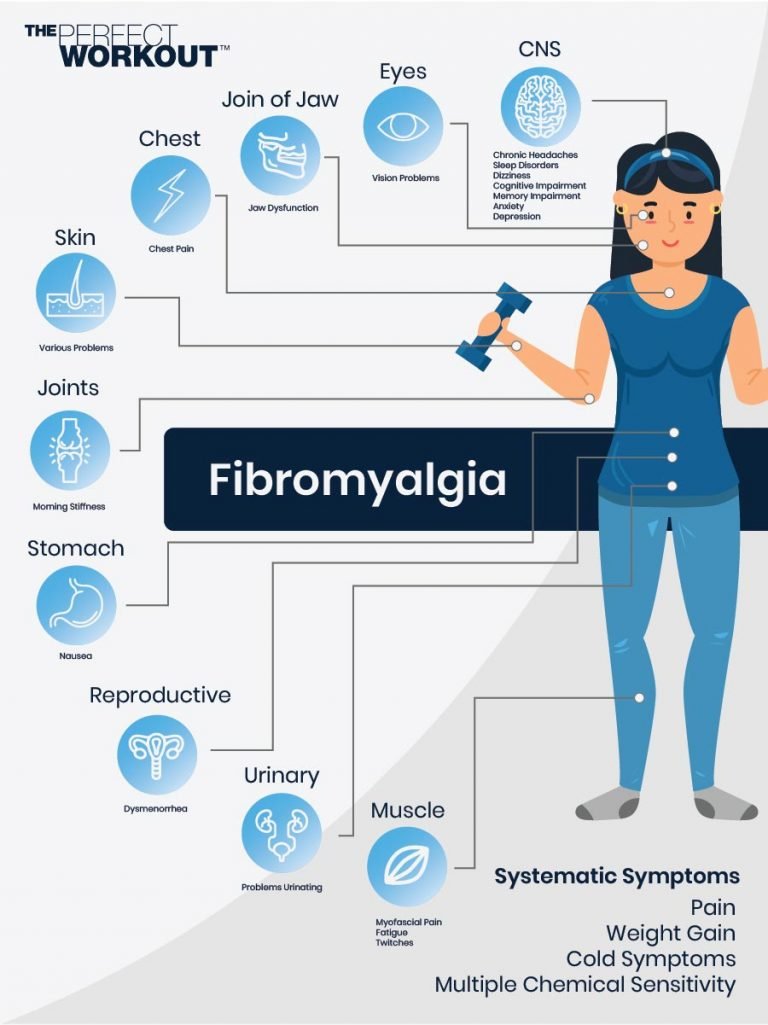 Adults with fibromyalgia don't have it easy. Not only do symptoms of fibromyalgia manifest in any of the above list, there isn't a universal test to diagnose all cases. 
Fibromyalgia can't be measured with numbers on a scale, unlike most other health conditions (blood pressure, diabetes, etc.). Looking for sensitive "tender points" in certain locations of the body is the most common diagnostic test, but that's not comprehensive enough to identify all people who have the condition. 
Unfortunately, this lack of a clear diagnostic test leads some people to question whether fibromyalgia is real. However, 4 million US adults and about 3-6% of the world's population can attest to the existence of the disease. 
Fibromyalgia has no known cause, which also makes it challenging to manage. A few proven methods do exist, though. Strength training is one of these methods.
Risk Factors for Fibromyalgia
Before getting into the methods for disease management, let's look a little deeper at the disease. Risk factors for fibromyalgia include being female, having lupus or rheumatoid arthritis, suffering from a traumatic event (e.g. car accident), having a family history of fibromyalgia, and being obese. 
It's most commonly diagnosed during middle age. Fibromyalgia pain spots are the jaw, chest, neck, upper back, and hips.
Natural Remedies For Fibromyalgia
Pain relievers and antidepressants are the most common fibromyalgia treatments. They aren't the only treatment options, though. There are natural remedies for fibromyalgia. These research-supported methods have shown some relief from fibromyalgia symptoms: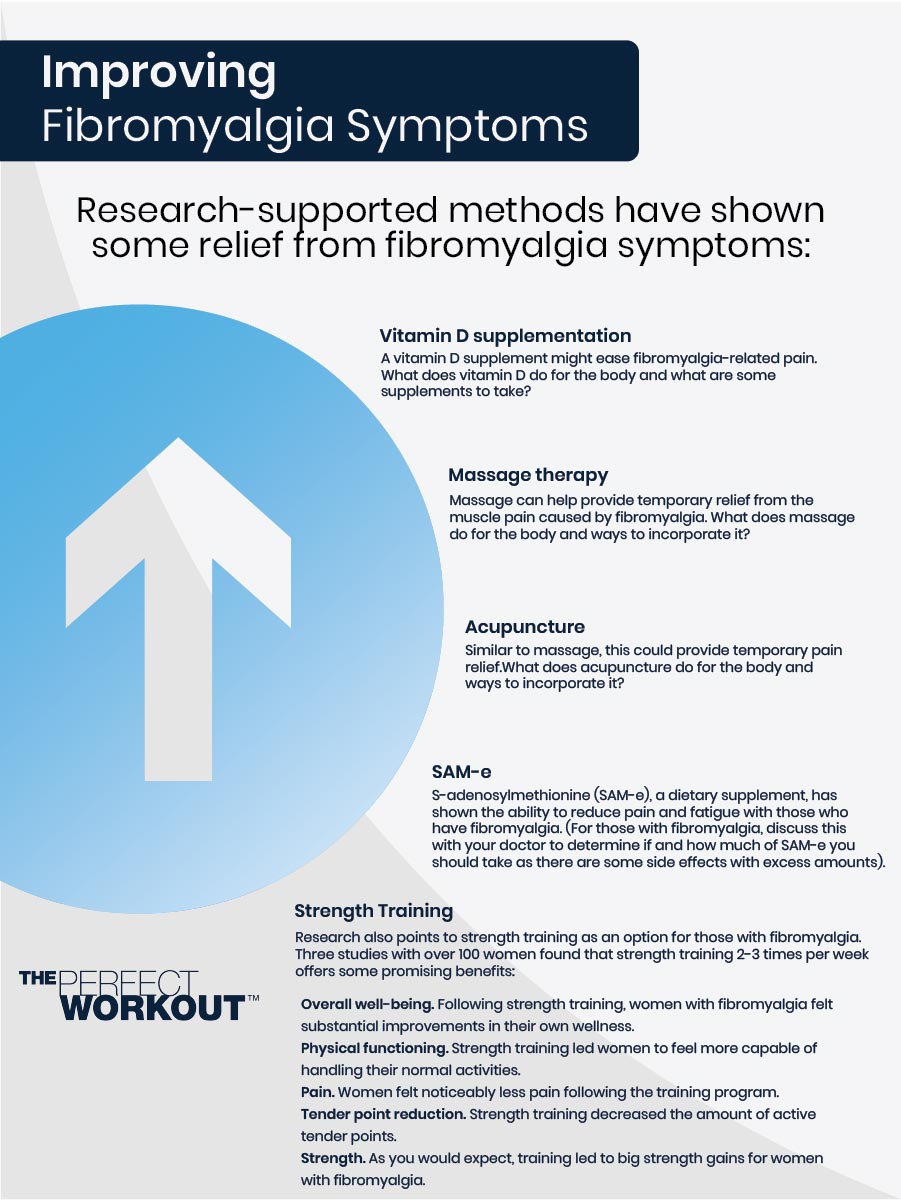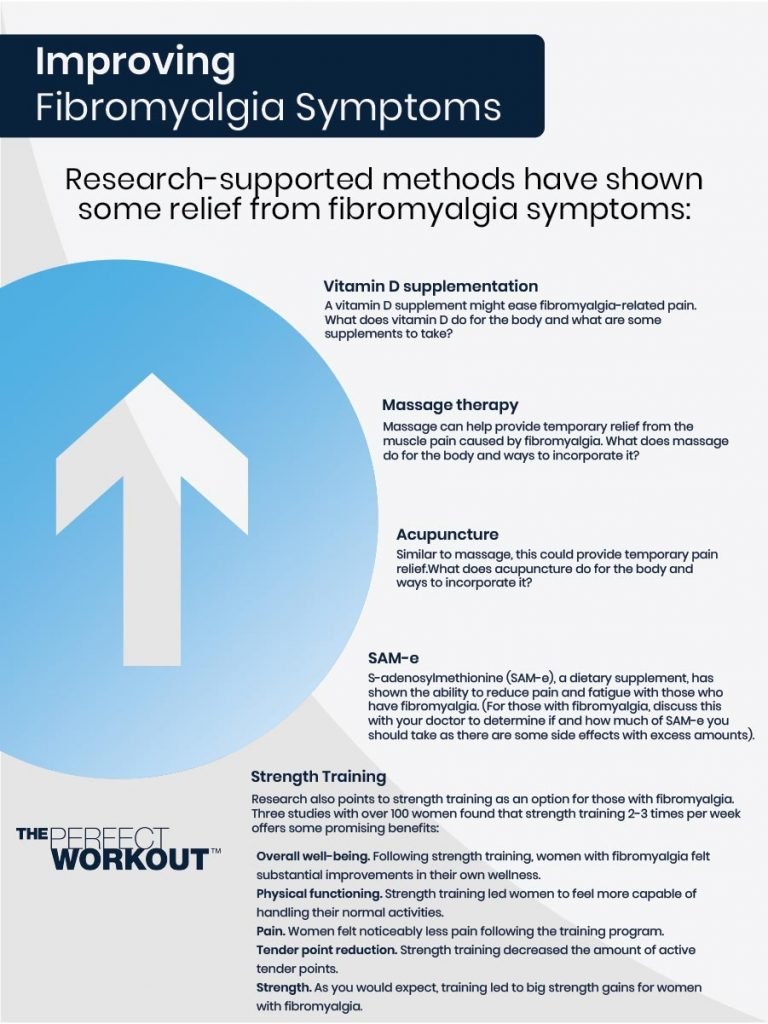 1. Vitamin D supplementation
A vitamin D supplement might ease fibromyalgia-related pain. In response to sun exposure, the human body creates vitamin D. Vitamin D can also be increased through the use of supplements or certain foods such as:
Fatty fish, such as salmon, mackerel, and tuna

Egg yolks

Cheese

Beef liver

Mushrooms

Fortified milk

Fortified cereals and juices
Massage can help provide temporary relief from the muscle pain caused by fibromyalgia by relaxing tendons and muscles, increasing blood flow, and improving psychological comfort. While types of massage can range in style and purpose, massage benefits can include:
Reducing stress and increasing relaxation

Reducing pain and muscle soreness and tension

Improving circulation, energy and alertness

Lowering heart rate and blood pressure

Improving immune function
Similar to massage, this could provide temporary pain relief. Acupuncture is a technique that involves inserting very fine needles into your skin at very specific locations on the body that potentially balance energy or impact neurological function. Acupuncture, derived from traditional Chinese medicine, is most typically used to relieve pain. This alternative medicine is increasingly being utilized for overall well-being, including stress reduction.
S-adenosylmethionine (SAM-e) is a naturally occurring compound produced and consumed by the liver that regulates hormones and maintains cell membranes. As a dietary supplement, it's shown the ability to reduce pain and fatigue with those who have fibromyalgia. (For those with fibromyalgia, discuss this with your doctor to determine if and how much of SAM-e you should take as there are some side effects with excess amounts).
People with fibromyalgia might initially wonder whether they can safely exercise with their level of pain and discomfort, but research also points to strength training as an option for those with fibromyalgia. Three studies with over 100 women found that strength training 2-3 times per week offers some promising benefits:
Bonus Tip, 5 Extra Benefits Of Strength Training
Overall well-being.

Following strength training, women with fibromyalgia felt substantial improvements in their own wellness. 

Physical functioning.

Strength training led women to feel more capable of handling their normal activities. 

Pain.

Women felt noticeably less pain following the training program. 

Tender point reduction.

Strength training decreased the amount of active tender points.

Strength.

As you would expect, training led to big strength gains for women with fibromyalgia. 
The results above were obtained in about 4-5 months of strength training. (It's possible the benefits could be noticed sooner).
Real People With Fibromyalgia
The study results support our experiences working with many clients who had fibromyalgia. As is typical with fibromyalgia cases, the fibromyalgia symptoms were different from client to client.
One woman struggled to sleep well and had various pain spots. Within two months of starting, she was sleeping better and had less pain.
Another woman had chest and arm pain along with general fatigue. She experienced pain reduction and felt more energetic throughout the school day after a few months.
One man, age 68, experienced fibromyalgia and arthritis in his hips and knees and wanted to get through his long workdays without feeling exhausted. Not only did he accomplish an energy boost, he also lost 11 lbs.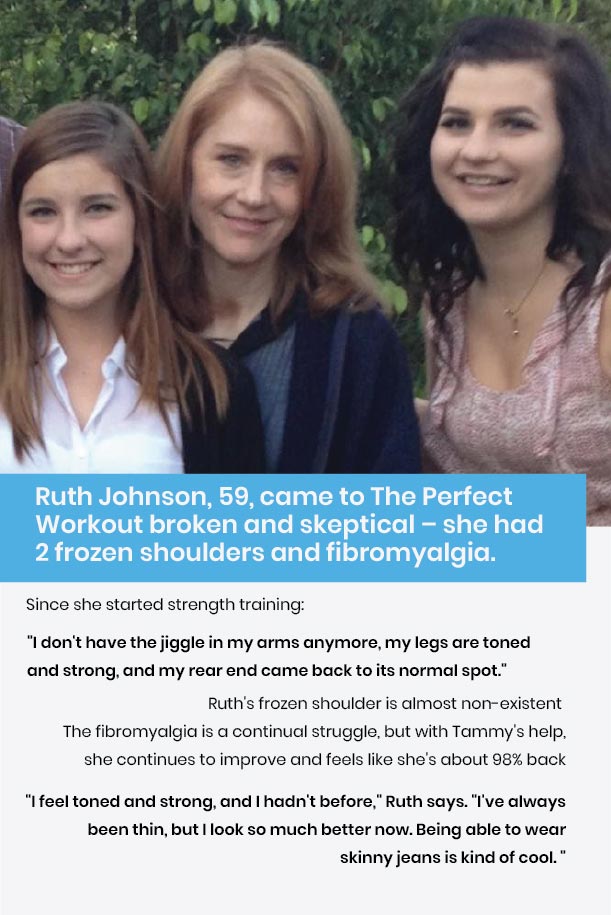 Being that fibromyalgia manifests in such different ways from person to person, it requires consistent communication between the trainer and the client. If you have fibromyalgia, talk to your trainer about what you feel during and after training. 
Your trainer at The Perfect Workout will work with you to find the right combination of exercises to help you have no negative sensations after while making progress.
Fibromyalgia doesn't have to stop you from living a high quality life. Feel less pain, gain more strength, and feel better about your health with two short strength training sessions per week.
Busch, A.J., Webber, S.C., Richards, R.S., Bidonde, J., Schachter, C.L., Danyliw, A., … Overend, T.J. (2013). Resistance training (such as weight-lifting) for fibromyalgia. Cochrane Database of Systematic Reviews, 12 (CD010884).
Center for Disease Control. (2020). Fibromyalgia. National Center for Chronic Disease Prevention and Health Promotion. Retrieved from https://www.cdc.gov/arthritis/basics/fibromyalgia.htm
Iliades, C. (2018). Easing the pain of fibromyalgia naturally. Everyday Health. Retrieved from https://www.everydayhealth.com/fibromyalgia/8-natural-fibromyalgia-treatments/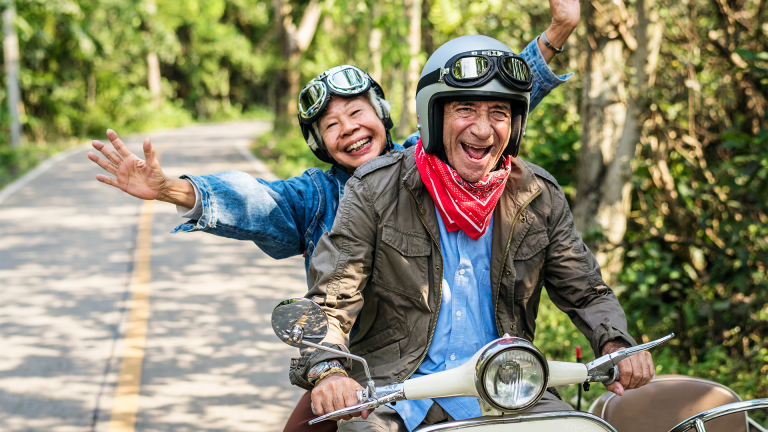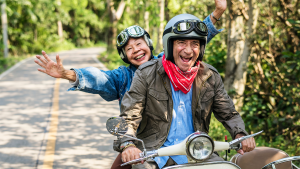 We're shining a spotlight on an often-overlooked yet scientifically-proven key…
Read More »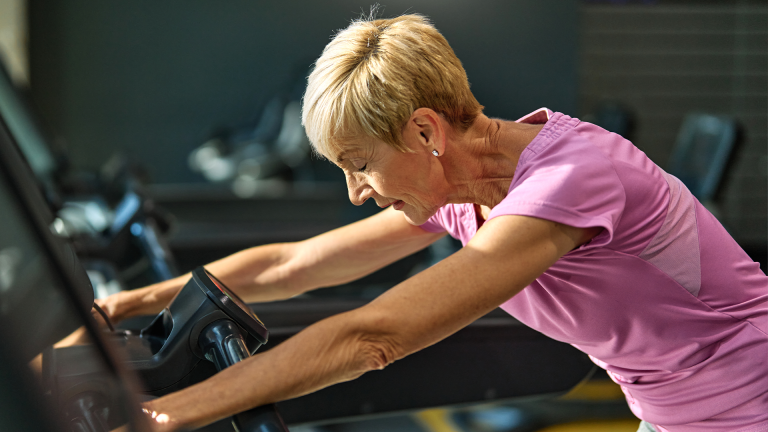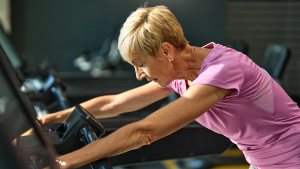 Living with elevated cortisol levels can feel like a battle against your own body…
Read More »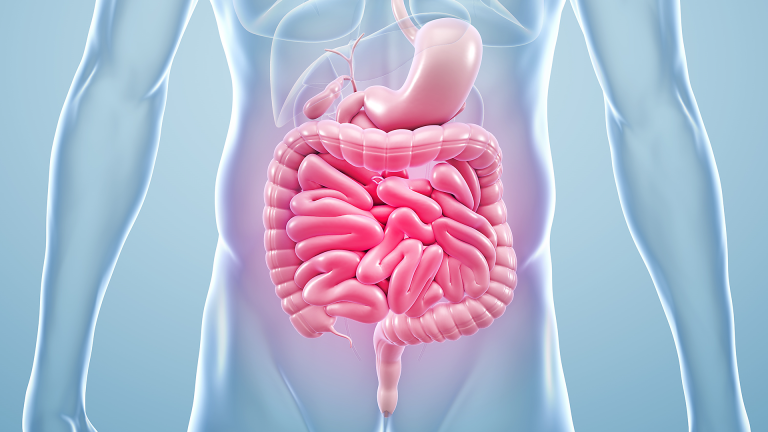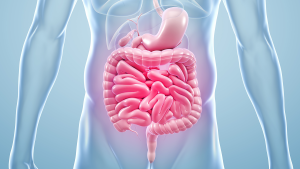 Did you know, your gut is home to over 1,000 bacterial species…
Read More »