The Science Behind Slow-Motion Strength Training and Why It's Perfect For You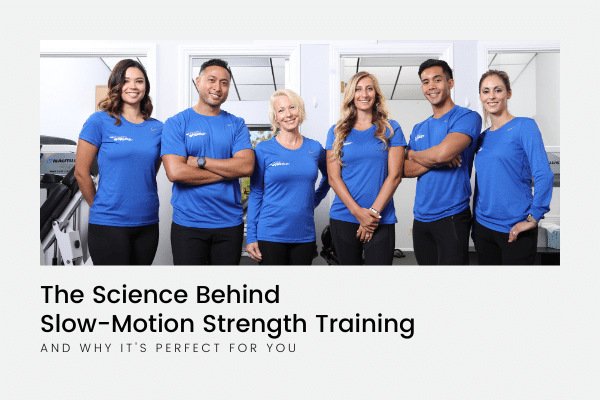 "For years I spent hours in the gym, 5 days a week, not getting the results I wanted. It felt like a waste of time."
But what if there's a way to workout more efficiently?
"I've been a runner, tried all the bootcamps, and even spent my precious Sunday mornings slowly dying alongside all the millennials in spin class. I'm no stronger, no thinner, and now my knees constantly ache. I don't want to keep exercising if I just end up getting hurt."
But what if those weren't the right exercise methods?
"I invested time and money to work with a Personal Trainer and never saw any results. I felt like they didn't understand my needs. Personal Training is NOT for me. "
Maybe your workouts just weren't customized to your goals and abilities?
Sound familiar?
Well we're excited to share with you that there IS a more effective approach to exercise!
The Solution is Slow-Motion Strength Training.
It's the science-backed method The Perfect Workout has used for over 20 years to help more than 30,000 people change their bodies and redefine the way they exercise.
In this article, we dive deep into the methodology used, why it's the safest, most effective and efficient way to exercise, and all the reasons you'd be crazy not to do it.
—
For years we've been handing our clients a little book called High Intensity Exercise by Dr. Philip Alexander and it might be one of the best tools that explains why we do what we do.
Dr. Alexander didn't discover High Intensity Exercise but after doing slow-motion strength training for some time he condensed the concepts of the methodology for others to easily understand and implement in their own lives.
We had the chance to sit down with CEO of ARX Mark Alexander, Dr. Alexander's son to discuss High Intensity Exercise.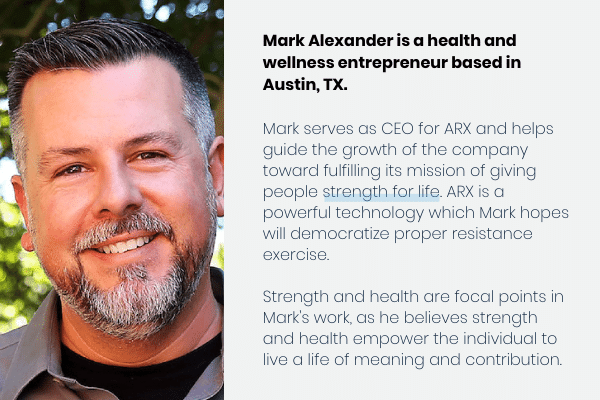 For the full discussion on High-Intensity Exercise, what it is and why everyone (and we mean everyone) should do it, watch the video below:
We at The Perfect Workout, Mark, and his father Dr. Alexander are all passionate about the method we use and teach to others, and we want to give you the tools you need to really understand exercise and use it to your advantage.
Whether you've been a long-time client of ours, or are brand new to The Perfect Workout, this article will provide you with the main concepts of High-Intensity Exercise outlined in our interview with Mark Alexander and the book High-Intensity Exercise by Dr. Philip Alexander.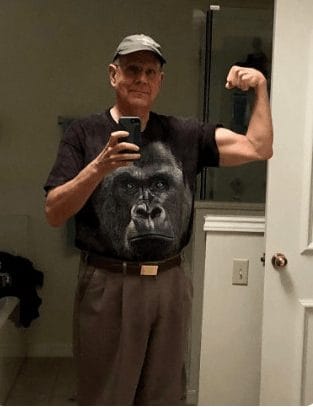 What is High Intensity Exercise?
The first thing to know about exercise is that it is not any type of movement or activity that increases your heart rate or makes you sweat. Exercise is a stimulus that causes a response from the body, and a certain amount of time and recovery is needed for the body to benefit from the stimulus.
High-intensity exercise in particular, is brief, focused, and intentional.
Over the years, we've discovered that short, brief and intense exercise actually has more power and more positive effects on the body than any kind of prolonged exercise does.
This often brings up the questions– when do you actually get stronger? Where do you grow muscle?
The assumed answer– during the workout.
When actually, it happens afterward. The time spent working out was just the time that you needed to trigger that stimulus. Your body also needs to eat, sleep and rest in order to recover. You actually get stronger during that recovery period.
So in short, high-intensity exercise (HIE) is short, brief & intense, requires ample recovery and has more positive effects on the body than prolonged or low-intensity exercises.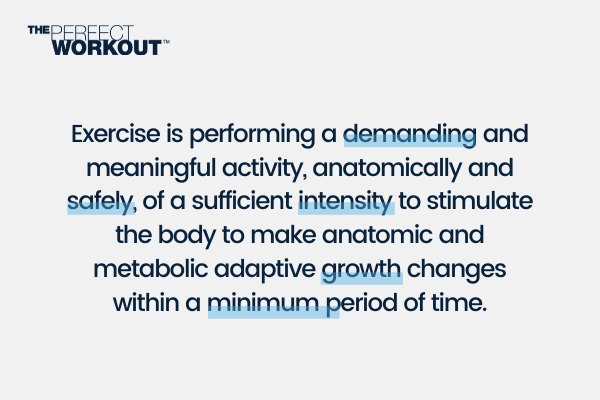 What is Exercise, and what isn't:
"Brief, intense, effective stimulus done through resistance training is essentially one way to define exercise and then everything else that you do for fun or for socialization or for sport or for competition, you would call that recreation," Mark explained.
Mark made an interesting analogy between exercise and brushing your teeth. "It's just something you do, maybe it's not super fun. But if you don't do it, eventually, things will rot and decay. It's the same thing with your body, if you're not paying attention to it and doing high-intensity exercise, your muscles will decay, your bones will decay, things start to happen and you start to fall apart quite literally, it's not fun."
What we'd like to reiterate is that exercise is truly for the purpose of improving…
But that doesn't mean stop doing the things that you love to do! Keep playing tennis if you love the sport. Head to the golf course if it's your Saturday ritual. The exercises that we're doing together are going to actually enhance the things that you love to do outside of the workouts. It's going to make you stronger, better, more athletic and help you move easier.
What is absolutely necessary for exercise to be effective?
How to make an already effective exercise even more effective:
Always have to have these three things: safety, effectiveness, efficiency. 

Never want to sacrifice either of those.
What you want to do is eliminate momentum, be slow and methodical. The movement of each exercise should be extremely slow- 10 seconds to move the resistance, and 10 seconds to resist it.
You want to avoid locking out your joints- keep them bent so the muscles stay loaded (working at all times). And you're doing it in a manner to which your muscles will fatigue. That's the stimulus we talked about just a minute ago. Fatiguing the muscles is the ultimate goal of each exercise and really what you're after.
Some good rules of thumb:
Go slow

Avoid momentum

Avoid locking out joints

Avoid resting in between repetitions

Hit muscle fatigue.

Another factor you don't want to overlook is the length of time you exercise. You don't want to go for too long or too short.
Performing any exercise for too long is likely more cardiometabolic and a whole lot less strength and power than you wanted from the set.
You also don't want to go too short because if you perform the exercise for too little time, it's possible you just never really activate some of those cardiometabolic effects.
The ideal length of time needed for each exercise is 60 seconds to 120 seconds (1-2 minutes), or somewhere in that range.
The Purpose of Every Exercise: Muscle Success.
Muscle success is our term for the point in each exercise when you can no longer move the resistance. Your muscles are momentarily exhausted and no longer strong enough to push even a fraction of an inch further. This is also commonly known as muscle failure.
Reaching muscle success provides a number of benefits, including stimulating stronger muscles, greater muscle tone, improvements in metabolism, increased cardiovascular health and an objective way to track your progress. 
In short, an exercise needs to be intense enough to achieve muscle success. And muscle success is the ultimate goal of each exercise and the solution to ensuring you've gotten the most out of your workout.
An Example of an EFFECTIVE Exercise.
The most effective exercises are going to be compound exercises where you work larger muscle groups. You're going to get the most bang for your effort. You can absolutely do more isolated movement-type exercises like bicep curls, and tricep extensions (they just get a more finite amount of muscle and fibers involved).
The Leg Press is a great example of an effective exercise (when done safely & effectively of course).

What you're doing on the Leg Press is activating the glutes, the quadriceps and the calves– incorporating the large muscle groups in the lower body to work methodically.
To accomplish an ideal and effective full-body workout, you'd want to go through a series of compound exercises like the leg press, chest press, compound row, lat pulldown or pullover, or overhead press. By doing those antagonist-type movements- a muscle whose action counteracts that of another specified muscle- you're not neglecting any body parts.
As mentioned before, you can absolutely include isolated exercises that target specific smaller muscles like the biceps and triceps to completely target and fatigue all desired muscles.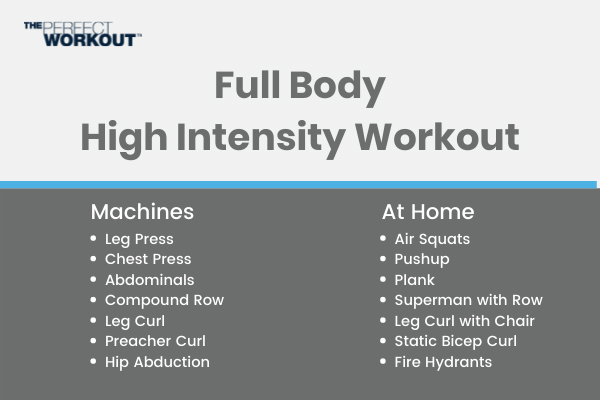 This full-body high-intensity workout generally includes anywhere from four to eight exercises, taking approximately one to two minutes each.
20 minutes is usually about all that you really need.
An Example of INEFFECTIVE Exercise:
Use these three principles to guide or ideals of what is HIE and what is not: 

So anything that's sacrificed in any one of those, would generally fall in line with what we would classify as ineffective.
But let's talk about one of the most common activities people do and challenges this concept of exercise- running.
For the record, there is nothing inherently wrong with running. But it's not effective exercise. However, many people will run because they believe it is the thing they should be doing to achieve their health and fitness goals.
Mark says, if the reason for running is for stress relief, "Well, why don't you just go on a walk with your dog? That's probably a better stress relief, and it won't be isn't harmful on your joints!"
The most common reason for running-  "Well, I want to run because I want to lose weight."
Again, that's an ineffective way to lose weight, and Mark explained it beautifully, "All running does is expense calories, expense your energy stores and then it makes you hungry. So, then you want to go and you want to eat. And so, you've just eradicated your run by going to Krispy Kreme and getting a couple donuts, or whatever your body was craving that you really needed at that time. And it's because your energy stores are being used in inefficient manner when you're running. And again, if you're running for sport, and you're running for social and, again, I don't want to say never run but just understand what the benefits are and why you're doing it."
From an exercise perspective, that approach is not effective for what people think they are getting from it.
Ultimately, an exercise, like low-intensity activities do not stimulate the body to grow, therefore making them not effective.
Avoiding TOO Much High Intensity Exercise- Overtraining.
The short answer is yes.
The long and more detailed answer is it depends on recovery. "What I've found in the high-intensity exercise world is that it's often less from the gym and more from outside stressors."
Overtraining is when progress and getting results from your workouts stops, slows down, or even regresses because the body is not able to recover from exercise.
Factors that may contribute to the body's inability to recover include: not sleeping well, eating a poor diet, going through a divorce, a big move, the loss of a loved one, sheltering at home amidst the coronavirus pandemic…
Any of those outside stressors will definitely impact the work that you are doing in your training sessions.
We tend to look at components of your lifestyle like recovery, sleep, diet and stress levels as being a deterrent of progress, more than overtraining.
According to Mark, about 80% of the time outside stressors are what contributes to overtraining. In addition, High-Intensity Exercise by Dr. Philip Alexander outlines a few other resources that affect the body's ability to recover: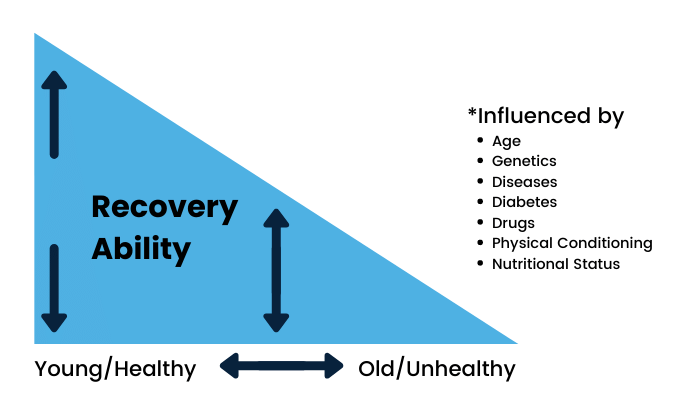 "Yes, you can overtrain but I feel like most people in the way that they're thinking about it, it's being overly cautious on how much resistance training they're doing versus can you pay attention more to what life is doing outside of the weight room and can you mitigate stress, can you do things better in terms of what you're eating and managing relationships. Those things to me open up more doors to making overtraining not a thing." – Mark
Avoiding TOO Little High-Intensity Exercise- Not training Enough.
Considering the mentality many of us have to overcome of "more is better" when it comes to exercise, I wouldn't be too concerned with this.
However, it is possible to not train enough, or give enough effort.
Workouts must be brief if they are going to be effective. You can either work out hard or you can work out for a long period of time, but you cannot do both. We want just the right amount of exercise stress in a workout and no more. But that means making sure you give enough effort until the point of muscle success.
It's not easy to do, but we see many people giving up or quitting just before hitting muscle success. That's like leaving all of your money on the table just before hitting the jackpot. You wouldn't want to do that would you?
If exercise is not intense enough, and not performed to the point of muscle success, then it can be considered too little and possibly not high-intensity at all.
We have found that most people get best results from working out twice a week, or once every 72-96 hours. By taking more time than necessary to recover, you potentially miss out on time spent incorporating another growth-producing training session!
Not All Bodies Are Created Equal. What You Should Pay Attention to Maximize Your Recovery Process so You Get the Most Out of Your Training Sessions:
Self-awareness is key here. Look back on those outside stressors that we mentioned- Are your relationships suffering? Are you stress eating? Are you eating a lot of sugar? Are you battling a medical issue? What are those triggers that you see are happening or not?
Those are the things to start paying attention to to maximize your recovery period in between training sessions.
Sleep is another important factor (Read more about Sleep Deprivation and Exercise)
There's power in knowing yourself, paying attention to your lifestyle and also not getting obsessed with diet and exercise.
The recovery period (time in between training sessions) allows you to take a holistic approach to your health, and exercise is just one piece of the pie. Everything else plays a really big part in it too. And doing it twice a week kind of prevents you from being obsessed about how much exercise you're doing.
It's definitely a paradigm shift that many of us have had to go through to accept the idea that more is not better. 
"It's Not How Much Exercise Your Body Can Withstand, It's How Little It Actually Requires." 
Mark called this concept, "minimum effective dose," and used drug companies as an example to explain it. "It's not like if there's an effective dose of 50 milligrams, it's not that taking 200 milligrams is necessarily better. It's the same with exercise. It needs to be the right dose, and there can be too much."
Based on our earlier definition of exercise, too much activity, too much recreation, just too much of any movement can impact your body and its performance during your workouts.
You want to strive to give your body that minimum effective dose. "The more is better mentality is one we've been taught in terms of exercise. More is not better. Quality over quantity is really what I always try to push."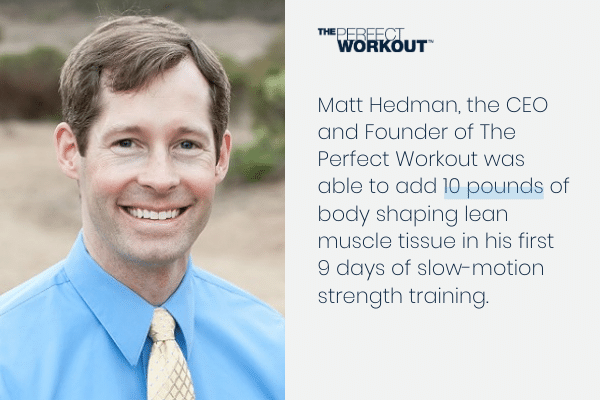 It's Not the Calories Burned DURING Exercise, It's the Calories Burned AS A RESULT OF Exercise. 
Let's say you burn 600 calories while running because you think that's what you need to do to lose weight. It's ineffective because it's still relatively little compared to what you're in taking every day and you're only burning calories in the moment, not after.
Instead of looking at calories lost, look at the amount of strength  and muscle mass gained. High-intensity exercise will help you gain muscle mass, and so that muscle mass is metabolic currency (as Mark calls it).
By simply adding another pound of muscle mass, your "fuel" required to simply maintain bodily functions is higher than before, and your fuel expenditure is higher, meaning you burn more calories.
Muscle mass works for you all the time. It's not just during exercise, it's all the other time that that muscle is now working for you.
In addition, activities like running where you are not building muscle mass, and even dieting with the absence of strength training leads to indiscriminate weight loss: fat, muscle, bone, water…it all goes.
What are Some of the Benefits of HIE?
HIE positively impacts our health in many ways. These are some of the common benefits our clients experience: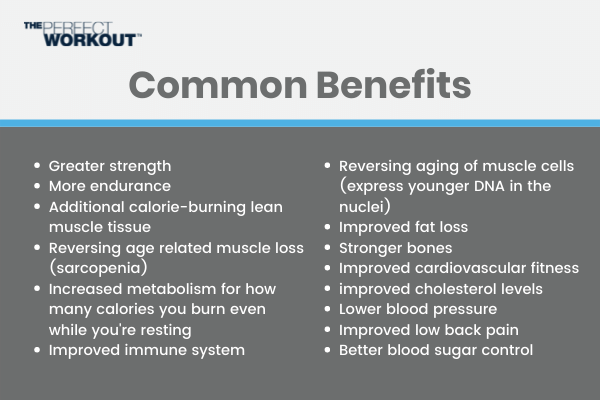 One of the intangible benefits is the time efficiency. By only needing 20 minutes, twice a week to reap the benefits above and work towards your fitness goals, you gain precious time to focus on things that you want to do!
There's Something Else You Should Know About Exercise:
There's no magic pill, but HIE is close to it.
The Perfect Workout, Mark Alexander, and many in our community want you to start questioning traditional exercise. Ask yourself, "Well, if I don't have three hours to spend in the gym, what do I do?"
Look at the research, look at the data, and look at all the people whose lives and bodies have been changed by HIE and Slow-motion strength training.
"High-intensity exercise method is a pretty straight shot. And yes, it might be a climb. We're not saying it's not, but it's worth the climb." – Mark
When incorporating HIE into your life be sure to remember these important components:
Exercise must be brief, short and intense.

Never sacrifice safety, effectiveness or efficiency

Exercise should be intense enough to hit muscle success around 1-2 minutes

Go slow with no rest in between repetitions, approximately 20 seconds per rep

Recovery is an important part of achieving results

More is not better

20 minutes, twice a week is all you need
The best way to ensure you are performing HIE correctly and reaping the benefits is to work with a Certified Personal Trainer. Each of our trainers is accredited in Slow-Motion Strength Training, and our certification is extensive, hands-on and specialized in safety and efficiency.
Already training with us? Share this article with someone who needs to know about slow-motion strength training!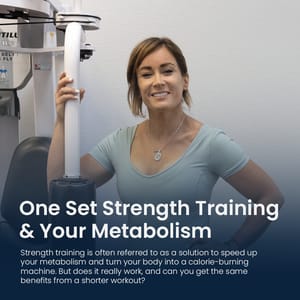 Strength training triggers an increase in metabolic rate immediately following a…
Read More »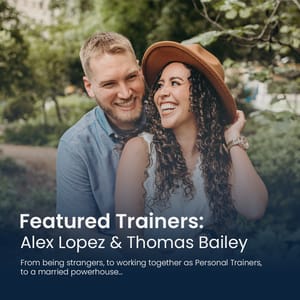 From being strangers, to working together as Personal Trainers, to a married powerhouse…
Read More »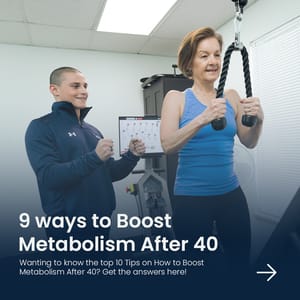 9 ways to Boost Metabolism After 40 Wanting to know the top Tips on How to Boost Metabolism After 40? Get the answers here! https://www.youtube.com/watch?v=ZdMu-64v08Y
Read More »