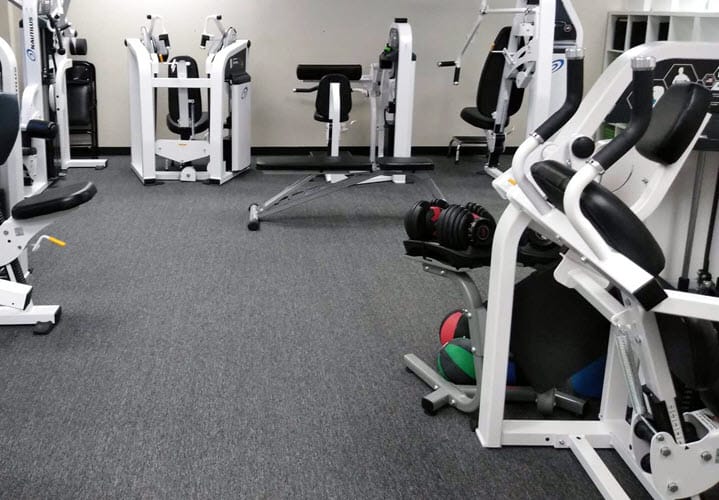 Personal Trainer
Anaheim Hills, CA
Orange County
1240 North Lakeview Ave #150
Anaheim, CA 92807
If you're looking for a Personal Trainer close to your Anaheim Hills home, you've found one! The Perfect Workout's Certified Personal Trainer team helps people of all experience levels and conditions in Anaheim Hills to transform their bodies in just 20 minutes, twice a week. Each strength training session, coached 1-on-1 by a Personal Trainer, will give you full body results in minimum time. Just north of La Palma, the private training studio is a short drive up North Lakeview Ave.
Schedule a Workout
New to The Perfect Workout? You can book an intro workout at the Anaheim Hills, CA studio today:
Personal Trainer
Anaheim Hills, CA
Orange County
1240 North Lakeview Ave #150
Anaheim, CA 92807
Schedule a Workout
New to The Perfect Workout? You can book an intro workout at the Anaheim Hills, CA studio today:
Personal Trainers in Anaheim Hills, CA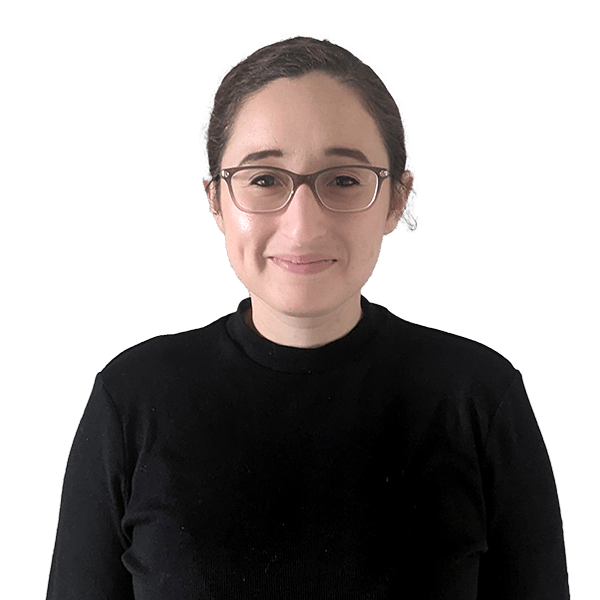 Sabrina Van Treese
Facility Manager
"Training is a special time to bring the body and mind into balance, which helps us cultivate wellness in all other areas of our life!"
Sabrina Van Treese didn't grow up with this mentality. In fact, she used to dread P.E., sports and felt like exercise wasn't something she could ever enjoy.
After a few years of working in the restaurant industry, Sabrina was faced with severe anxiety, depression, and low-self esteem from increased weight gain. Desperate to make a change, Sabrina committed to a gym, a trainer, and worked the weight off after months of hard work.
While the weight loss was what she was hoping for, what Sabrina gained through training was so much more important. Increased self-efficacy, balanced mental health, energy, confidence, and most importantly: the desire to help other people have positive exercise experiences. This was the driving force that pushed her to go back to school, and completely change careers.
While working towards a Bachelor of Science degree in Kinesiology from California State University, Fullerton, Sabrina worked as an aide for two years at a chiropractic clinic learning about the importance of spinal health.
She then spent another two years working as a physical therapy aide in a clinic specializing in Pilates. This influenced Sabrina's philosophy as a trainer, emphasizing safety, developing appropriate modifications, and correcting muscular imbalance through strict form correction.
As a Personal Trainer for The Perfect Workout, Sabrina gets to share that philosophy every day with her clients.
When not in the studio, Sabrina enjoys yoga, Pilates, reading fantasy novels, playing board games with friends, and live music with her husband. Sabrina is also an avid fan of arts and crafts and is always working on mastering a new skill or technique.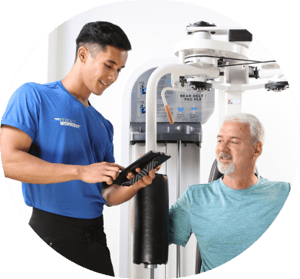 More About Our Anaheim Studio
Science-Backed
Our
Certified Personal Trainers
in Anaheim Hills are ready to help you achieve your fitness goals with our signature
slow-motion high intensity method
of exercise. Each science-backed workout is
personalized for your goals and any medical needs.
Because each of your workouts is personalized for you under the watchful eye of one of our Certified Personal Trainers in Anaheim Hills, it's always a safe challenge for
your
needs.
Guaranteed
The best part? We guarantee results in just 20 minutes, twice a week. Perfect for grabbing a brief, yet effective workout while running errands in the Anaheim Hills area.
Proven Results
Over the last 20+ years, we have helped over 40,000 people increase lean muscle mass, lose weight, and so much more. See what kind of
results
real members like you have gotten.
We're the largest privately-owned 1-on-1 personal training company in the United States with over 60 locations nationwide.
Our science-backed, slow-motion strength training program has been featured in peer-reviewed scientific journals such as the Journal of Sports Medicine and Physical Fitness, and national media including The Wall Street Journal, NPR, and The New York Times. Proven to be great for both
strength
and
aerobic or cardiovascular benefits
.
Easy-to-join
The best way to learn more about how this safe and effective program can be customized for you is to try it for yourself. L
earn more about our private 1-on-1 sessions in a clinically-controlled environment at our Anaheim Hills studio
.
Learn more about our 1-on-1 online virtual training programs that take place in the comfort of your own home.