Personal Training Studio

Anaheim Hills, CA
If you're looking for a Personal Trainer close to your Anaheim Hills home, you've found one! The Perfect Workout's Certified Personal Trainer team helps people of all experience levels and conditions in Anaheim Hills to transform their bodies in just 20 minutes, twice a week. Each strength training session, coached 1-on-1 by a Personal Trainer, will give you full body results in minimum time. Just north of La Palma, the private training studio is a short drive up North Lakeview Ave.

Our Certified Personal Trainers in Anaheim Hills are ready to help you achieve your fitness goals with our signature slow-motion high intensity method of exercise. Each science-backed workout is personalized for your goals and any medical needs. Because each of your workouts is personalized for you under the watchful eye of one of our Certified Personal Trainers in Anaheim Hills, it's always a safe challenge for your needs.

The best part? We guarantee results in just 20 minutes, twice a week. Perfect for grabbing a brief, yet effective workout while running errands in the Anaheim Hills area.

Over the last 20+ years, we have helped over 40,000 people increase lean muscle mass, lose weight, and so much more. See what kind of results real clients like you have gotten here.

We're the largest privately-owned 1-on-1 personal training company in the United States with over 60 locations nationwide. Our science-backed, slow-motion strength training program has been featured in peer-reviewed scientific journals such as the Journal of Sports Medicine and Physical Fitness, and national media including The Wall Street Journal, NPR, and The New York Times. Proven to be great for both strength and aerobic or cardiovascular benefits.

The best way to learn more about how this safe and effective program can be customized for you is to try it for yourself. To learn more about our private 1-on-1 sessions in a clinically-controlled environment at our Anaheim Hills studio click here. To learn more about our 1-on-1 online virtual training programs that take place in the comfort of your own home click here.
1240 North Lakeview Ave #150
Anaheim, CA 92807

| | |
| --- | --- |
| Monday | |
| Tuesday | |
| Wednesday | |
| Thursday | |
| Friday | |
| Saturday | |
Trainers At This Studio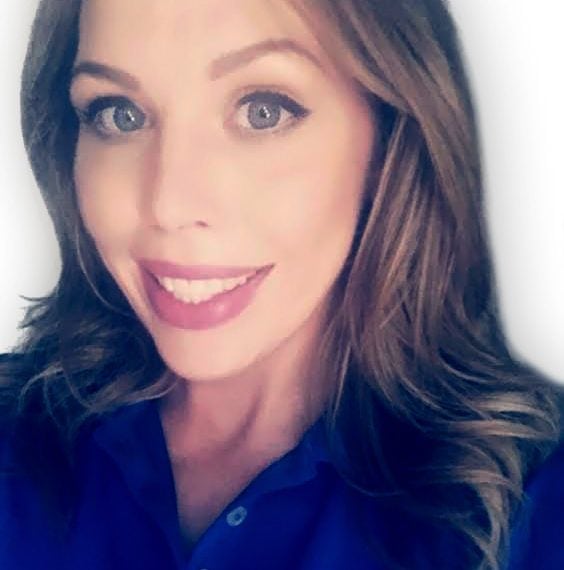 Sonja Jackson
Facility Manager
Personal Trainer at:
Anaheim Hills, CA

Sonja wanted to expand her skills beyond massage and began seeking out other avenues of work that would bring her that same kind of fulfillment. Her search led her to The Perfect Workout and it instantly felt like a perfect fit. She was drawn to the science behind the method of slow-motion strength training and the emphasis on proper form and safety.
In addition to fitness, after high-school, Sonja began to educate herself in holistic health and natural healing. Applying this knowledge to her own life, she began to enjoy the benefits of taking care of herself through fitness and nutrition. It was a natural progression that she would one day share her knowledge and passion in these areas with others.
During her time as a massage therapist, Sonja discovered how important it is to treat every client as an individual with unique needs. Ultimately, she combined her interest in holistic health and love for helping others by transitioning to the world of fitness.
With its focus on physiology and safe practices, slow-motion strength training was exactly what Sonja was looking for, both as a client-friendly program and as a new workout regimen for herself. She found that doing the workouts twice a week increased her fitness level exponentially and made maintaining her body weight easier than ever.
Sonja joined the Anaheim Hills team as a Personal Trainer, and ultimately became the Facility Manager of the studio, where she continues to help change lives every day. One of Sonja's clients in particular, struggled with self-confidence when she started training at The Perfect Workout. She felt she was too overweight to get any of the results she wanted. Week after week, Sonja encouraged her to believe she could do the exercises. Soon enough her client would come into the studio excited to workout. She even dropped the negative self-talk. "Small things make a difference when you're working with someone 1-on-1, and seeing that change is why I love this job."
It's Sonja's ultimate goal in life to help others achieve what they never thought possible. "There's truly no greater reward than encouraging people and watching them break through the mental, emotional, and physical roadblocks holding them back, so they can go out and live their best lives with confidence, joy, and enthusiasm."
The Perfect Workout's work culture has also had a big impact on Sonja's experience. "It feels like this is my home. Everyone here is so open, and they really care about what they're doing. It's a company with integrity."
In her life outside of the studio, Sonja loves spending time with her pug, Stella, as well as drawing, painting, and reading. One of her goals is to launch her own website about fitness and the mind-body connection. She also wants to keep increasing her intensity and focus in her twice a week workouts. "The deeper I go, the deeper I can bring my clients. The better results they are going to see. That's the most important thing."
"It's important to me to tap into each client's individual energy. It builds trust and lets me serve them better in the workouts." For Sonja, creating a strong trainer-client relationship is vital to a client's growth, and it makes her clients want to push themselves more. She intends to help as many people as she can by empowering them through exercise and creating a positive mindset.