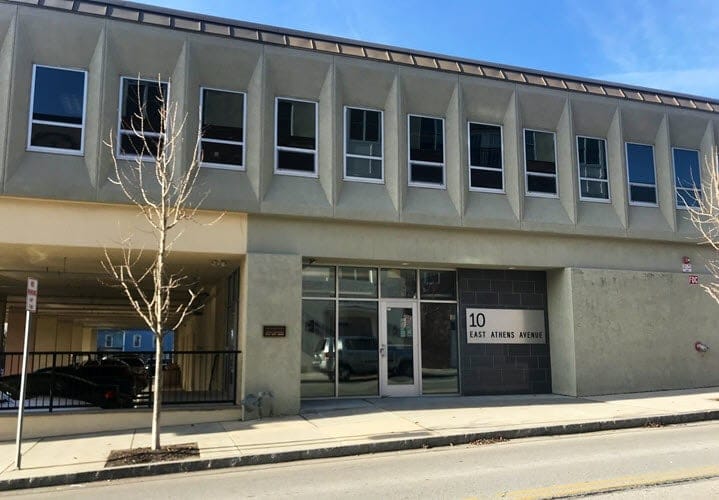 Personal Trainer
Ardmore, PA
Philadelphia
10 East Athens Ave #206
Ardmore, PA 19003
Are you searching for the right workout with a personal trainer in Ardmore, PA? The Perfect Workout offers 20-minute, twice a week, full body workouts for people of all experience levels and conditions. The Certified Personal Trainers at the Ardmore location work with people 1-on-1 to help them reach their fitness goals. Located South of Lancaster between Eagle and Lancaster, just two sessions a week at the studio off East Athens Ave is all you need to reach your goals!
Schedule a Workout
New to The Perfect Workout? You can book an intro workout at the Ardmore, PA studio today:
Personal Trainer
Ardmore, PA
Philadelphia
10 East Athens Ave #206
Ardmore, PA 19003
Schedule a Workout
New to The Perfect Workout? You can book an intro workout at the Ardmore, PA studio today:
Personal Trainers in Ardmore, PA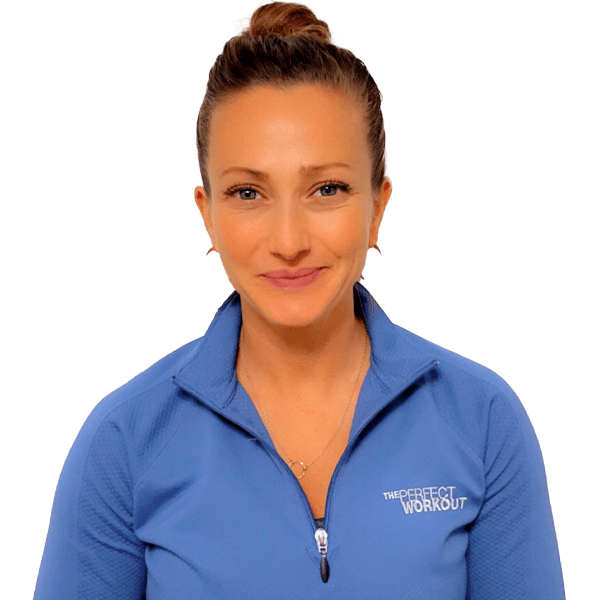 Martina Petersen
Facility Manager
Martina Petersen believes fitness and health are of utmost importance in one's life.  A highly active  mother of three, gardener, foodie, avid outdoorswoman and adventurer, she is always looking for new ways to challenge herself.
Although her life in Philadelphia is busy, there is always time for a workout! Whether she is training for her next race, weight lifting, hiking, canoeing, practicing martial arts, or cooking dinner for her family; she is passionate about well being, nutrition and overall physical and mental health.
When she discovered slow-motion strength training she realized this was her next challenge. Helping people has always been a passion for her and training clients with The Perfect Workout is just one of the many ways she does that.  She is committed to her clients whole health and was always motivated as she equipped and encouraged them along the way.
When her clients attain and surpass their personal goals, she is deeply inspired by their personal successes and grateful to have come alongside them on their journey to whole health.
She will continue to drive The Perfect Workouts mission to revolutionize the way people exercise through all Philadelphia studios and in her life outside of the studio as well.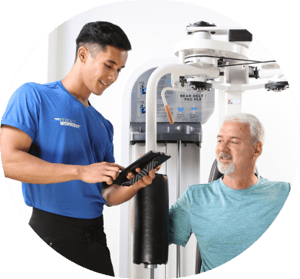 More About Our Ardmore Studio
Science-Backed
Our
Certified Personal Trainers
in Ardmore are ready to help you achieve your fitness goals with our signature
slow-motion high intensity method
of exercise. Each science-backed workout is
personalized for your goals and any medical needs.
Because each of your workouts is personalized for you under the watchful eye of one of our Certified Personal Trainers in Ardmore, it's always a safe challenge for
your
needs.
Guaranteed
The best part? We guarantee results in just 20 minutes, twice a week. Perfect for grabbing a brief, yet effective workout while running errands in the Ardmore area.
Proven Results
Over the last 20+ years, we have helped over 40,000 people increase lean muscle mass, lose weight, and so much more. See what kind of
results
real members like you have gotten.
We're the largest privately-owned 1-on-1 personal training company in the United States with over 60 locations nationwide.
Our science-backed, slow-motion strength training program has been featured in peer-reviewed scientific journals such as the Journal of Sports Medicine and Physical Fitness, and national media including The Wall Street Journal, NPR, and The New York Times. Proven to be great for both
strength
and
aerobic or cardiovascular benefits
.
Easy-to-join
The best way to learn more about how this safe and effective program can be customized for you is to try it for yourself.
Learn more about our private 1-on-1 sessions in a clinically-controlled environment at our Ardmore studio
.
Learn more about our 1-on-1 online virtual training programs that take place in the comfort of your own home.