Personal Training Studio

Bethesda, MD
Start your fitness journey today with The Perfect Workout personal trainer in Bethesda! Located across the street from Whole Foods, on River Road is The Perfect Workout's Bethesda studio. Inside our doors is a team of Personal Trainers ready to help you reach your fitness goals. During each slow-motion strength training session, you will be coached 1-on-1 with a Certified Personal Trainer who is trained to help you become stronger, leaner and healthier! Join us today and schedule your learning session at the Bethesda location. To learn more about our 1-on-1 private studio sessions click here. To learn more about our online virtual training programs click here.
5272 River Rd. #LL1
Bethesda, MD 20816

| | |
| --- | --- |
| Monday | |
| Tuesday | |
| Wednesday | |
| Thursday | |
| Friday | |
| Saturday | |
Trainers At This Studio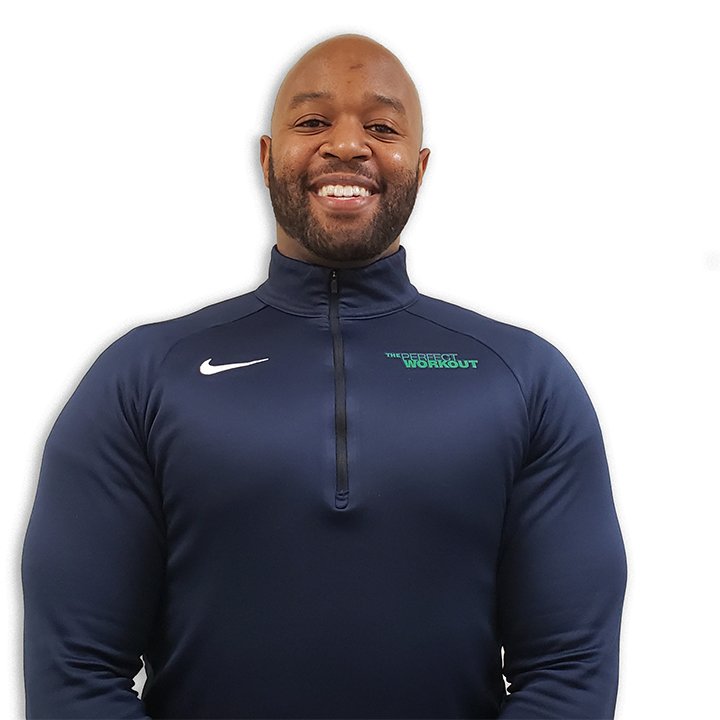 Darrin Burrell
Facility Manager
Personal Trainer at:
Bethesda, MD

Fitness has been a major part of Darrin's life from a very young age. When he was 5, he started playing basketball, which he played all the way up through his junior high school years. Darrin has also been a dancer, a hobby that he still enjoys to this day regularly. Being a fairly "skinny kid" most of his life, Darrin discovered weightlifting as a young adult, and fitness has become one of his biggest passions ever since. When the opportunity to learn about slow-motion strength training as a means to build strength and lean muscle mass came about, Darrin was hooked immediately, and it quickly became part of his regular routine.
Darrin is a native of DC metropolitan, having been born and raised in Northern Virginia. He holds a Bachelor of Arts in Music Performance and International Studies from Greensboro College, which also included spending a semester overseas in Hong Kong. Having been a music teacher for over 10 years, Darrin brings a strong passion for teaching others and helping them to learn and truly understand slow-motion strength training. "My favorite part of teaching and training others is those 'lightbulb' moments, those breakthroughs when my clients truly understand something and bring themselves that much closer to achieving their fitness goals." 
 Almost immediately after joining The Perfect Workout, Darrin began connecting and building strong rapport with the clients in Bethesda. His very keen eye for detail has been important for helping clients with form and helping them to understand each exercise, as well as how they can get the most out of every single 20-minute workout. "I am passionate about getting to know and building a relationship with every single client that comes through the doors at Bethesda." Darrin enjoys being able to share his own fitness experiences with clients to help them through their own fitness journeys. 
 In late 2020, Darrin was promoted to the Facility Manager position at Bethesda, and he was extremely excited to join the DC leadership team. He is excited to be the face of the studio, and a helpful teammate to the rest of the DC team, and a strong leader for the staff in Bethesda. "I want to lead by example, and I want other trainers to feel that they have my full support."
When he is not at the studio training or working with The Perfect Workout, Darrin keeps busy by teaching and playing music professionally. He is highly proficient in the flute, guitar, and trumpet, as well as also teaching piano and voice students. He also enjoys playing basketball, and has been keeping his dancing skills sharp with regular tap, jazz, and ballet dance classes for several years.
 Darrin hopes to continue growing with The Perfect Workout in the future. He loves helping other trainers and seeing others succeed, and he wants to continue moving up and be in greater positions to help the studio continue to grow. "I believe in everyone's success, no matter how small. Every victory is something to be celebrated."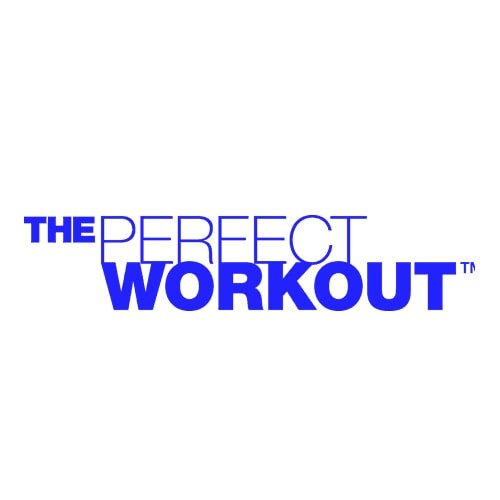 Zachary Thomson
Personal Trainer
Personal Trainer at:
Bethesda, MD