Personal Training Studio

Carlsbad, CA
Start working with the best Personal Trainers in Carlsbad today! The Perfect Workout's Certified Personal Trainer team helps people of all experience levels and conditions in Carlsbad to gain strength and lose weight in just 20 minutes, twice a week. Each strength training session, coached 1-on-1 by a Personal Trainer, will give you full body results in minimum time. Find us located off historical El Camino Real at the Aviara and Alga Road Intersection.

Our Certified Personal Trainers in Carlsbad are ready to help you achieve your fitness goals with our signature slow-motion high intensity method of exercise. Each science-backed workout is personalized for your goals and any medical needs. Because each of your workouts is personalized for you under the watchful eye of one of our Certified Personal Trainers in Carlsbad, it's always a safe challenge for your needs.

The best part? We guarantee results in just 20 minutes, twice a week. Perfect for grabbing a brief, yet effective workout while running errands in the Carlsbad area.

Over the last 20+ years, we have helped over 40,000 people increase lean muscle mass, lose weight, and so much more. See what kind of results real clients like you have gotten here.

We're the largest privately-owned 1-on-1 personal training company in the United States with over 60 locations nationwide. Our science-backed, slow-motion strength training program has been featured in peer-reviewed scientific journals such as the Journal of Sports Medicine and Physical Fitness, and national media including The Wall Street Journal, NPR, and The New York Times. Proven to be great for both strength and aerobic or cardiovascular benefits.

The best way to learn more about how this safe and effective program can be customized for you is to try it for yourself. To learn more about our private 1-on-1 sessions in a clinically-controlled environment at our Carlsbad studio click here. To learn more about our 1-on-1 online virtual training programs that take place in the comfort of your own home click here.
6994 El Camino Real #210
Carlsbad, CA 92009

| | |
| --- | --- |
| Monday | |
| Tuesday | |
| Wednesday | |
| Thursday | |
| Friday | |
| Saturday | |
Trainers At This Studio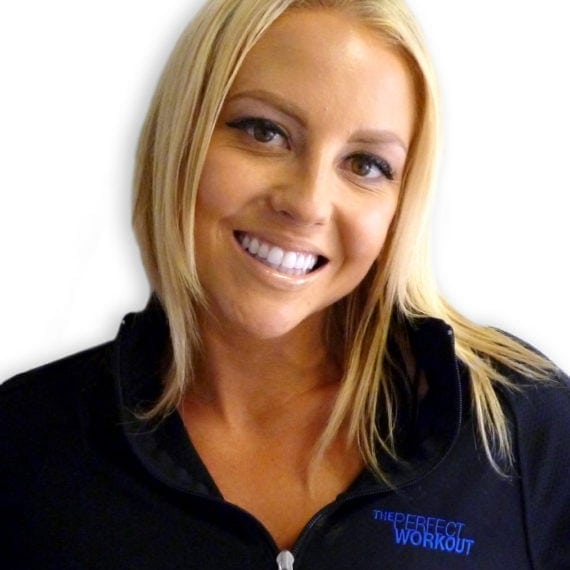 Michelle Loveland
Facility Manager
Personal Trainer at:
Carlsbad, CA

Michelle Loveland was raised in Southern California with a surfer's lifestyle. She spent so much of her childhood surfing and participating in other action sports. Her love for kinesthetics led her to a degree in Kinesiology from San Diego State University. Michelle became very involved with yoga, but soon learned she preferred to coach others 1-on-1. She became a surf instructor and continued that for many years until she got certified as a Personal Trainer.
Michelle joined The Perfect Workout's team of trainers in 2016 and has had the opportunity to work with clients in La Jolla, Del Mar and now Carlsbad, Ca. Michelle loves the chance to connect and inspire people to push themselves and help them realize their strength and ability to reach all of their goals.
One of Michelle's clients had an internal and external transformation and went from feeling unmotivated with unhealthy eating patterns to highly motivated, happy, and 20 pounds lighter! She increased her core strength and went from doing 30-second planks to 3-minute planks. "She was a completely different spirit."
She prides herself on helping others improve their health and wellbeing, and Michelle's has been improved too! Michelle had some painful back injuries and slow-motion strength training has been the only workout she could do consistently. The Perfect Workout has been addicting for Michelle. "It's improved my surfing, yoga, running and hiking greatly."
Michelle believes that with hard work, discipline and support, her clients are capable of achieving their goals and beyond. She loves sprinkling her motivational, sincere, and caring personality into all of her 1-on-1 workouts with clients.
When Michelle isn't training or surfing, she's doing as much as she can outdoors; running, biking, meditating, going to the beach, concerts, or enjoying time with her sister. Michelle has been inspired by her clients and fellow trainers at The Perfect Workout to continually pursue a path of growth in health, nutrition and how to keep others motivated!
Dayna Carson
Personal Trainer
Personal Trainer at:
Carlsbad, CA

Born in San Diego and raised in Temecula, CA. She has always had a strong passion for health, fitness, injury prevention, and rehabilitation. 
 
Currently, Dayna is attending Howard University where she's working towards a bachelor's degree in Sports Medicine. However, she's always been active and interested in sports. Dayna grew up as a competitive cheerleader and a soccer player. But while attending Murrieta Mesa High school realized track and field was her passion and where she excelled. Dayna became a top 10 jumper in the entire state of California, but after breaking her hip and experiencing a handful of torn muscles and pinched nerves, her doctor advised her to leave track and field. 
 
Once making the decision to defer form college athletics, Dayna knew she didn't want to leave the exercise world and changed her major from biology to Sports Medicine.  Because injuries took a toll on Dayna's body and her future plans, she brings passion and deep or level of understanding for safe and effective exercise. 
 
She is hoping to continue her studies for Sports Medicine and Motor Learning after she graduates from Howard with Honors. 
 
Dayna is outgoing and a competitive athlete at heart. She currently spends her time at home with family, trying new restaurants, reading, and swimming at the beach. She is also a volunteer Athletic Trainer at her Alma mater in Murrieta. Dayna grew up coaching youth cheer and baseball teams. And is ecstatic to begin coaching anyone who walks through the doors. She knows first-hand that exercise can change your life in more ways than one and wants you to experience it too!
Niki Estrada
Personal Trainer
Personal Trainer at:
Carlsbad, CA

Niki Estrada is a dedicated champion of health, both of body and of mind. She has always lived a very active lifestyle, and was on several sports teams growing up, including soccer, swim, dance, tennis, and track. She found her true passion for overall health and wellness while studying Psychology at the University of California Santa Cruz. It was there that she began her journey with weight lifting that ignited her drive for knowledge of effective and efficient exercise. Since getting her degree, Niki has become a Certified Personal Trainer and is dedicated to helping her clients at The Perfect Workout reach their health and wellness goals.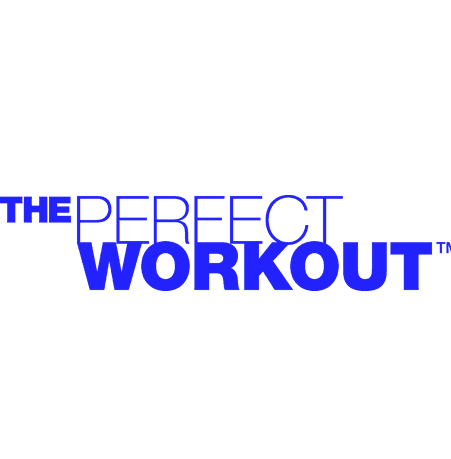 Diana Ferrer
Personal Trainer
Personal Trainer at:
Carlsbad, CA

Diana Ferrer has been with The Perfect Workout since 2007, making her the longest-tenured Personal Trainer in the company. She holds a degree from San Diego State University in Kinesiology, with an emphasis in Fitness, Health and Nutrition, and a Minor in Dance. Aside from improving her own strength, metabolism and endurance, Diana has helped many clients lose dozens of pounds over the years.
One of Diana's biggest success stories is a client named Joyce. "She originally joined our studio to gain more strength and maneuver better in her daily activities. It was hard for her to walk upstairs, and she needed to lose weight. She has now lost over 30 pounds and is so much more mobile. It's been very motivating to me to be able to help Joyce and other clients like her. "Diana's main passion is helping her clients. "I love being at work because there's such positive energy! Everybody is happy to be there, both clients and trainers. I especially enjoy the long-term relationships that develop. So many of our clients stick with the program and become our friends. "Slow-Motion strength training has also helped Diana improve her own health and fitness. This unique method of exercise has helped her maintain her lean weight for years. Her metabolism is better now than it was when she was a teenager. "I love the slow-motion method I wouldn't do any other form of weight training."
Diana believes the best part about being a trainer at The Perfect Workout is developing relationships with clients over the long-term, and helping them increase their strength and ability to do everyday activities. She loves when clients relate their results to real-life situations. "I've had people tell me, 'I used to have to use two arms to open my sliding door, but now I can do it with one hand!', and 'I feel more energy every day compared to before I started the slow-motion method' and 'My cholesterol went down since I started and my HDL's are up!' Those are the things that get me excited."
When Diana isn't in the studio, she is on stage singing with her band, dancing or acting. She dreams of landing a big role in a movie someday. For now, she is helping others make their fitness dreams come true, and her main goal is to see more people enjoy the positive effects of The Perfect Workout. "We love seeing people come in on a regular basis, and when they do, they get results!"