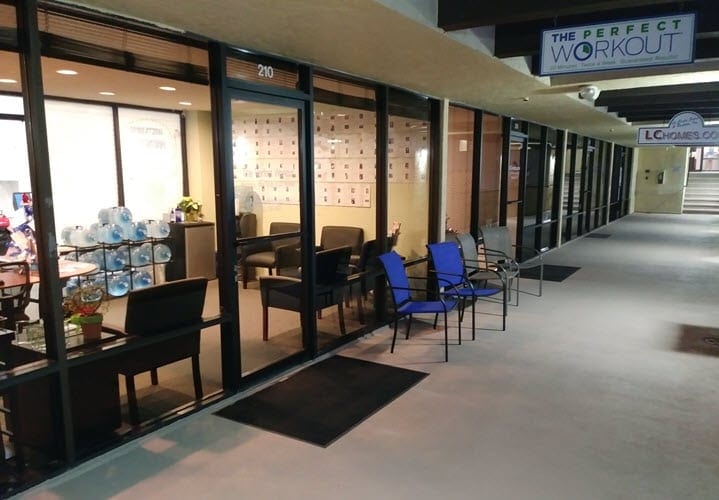 Personal Trainer
Carlsbad, CA
San Diego
6994 El Camino Real #210
Carlsbad, CA 92009
Start working with the best Personal Trainers in Carlsbad today! The Perfect Workout's Certified Personal Trainer team helps people of all experience levels and conditions in Carlsbad to gain strength and lose weight in just 20 minutes, twice a week. Each strength training session, coached 1-on-1 by a Personal Trainer, will give you full body results in minimum time. Find us located off historical El Camino Real at the Aviara and Alga Road Intersection.
Schedule a Workout
New to The Perfect Workout? You can book an intro workout at the Carlsbad, CA studio today:
Personal Trainer
Carlsbad, CA
San Diego
6994 El Camino Real #210
Carlsbad, CA 92009
Schedule a Workout
New to The Perfect Workout? You can book an intro workout at the Carlsbad, CA studio today:
Personal Trainers in Carlsbad, CA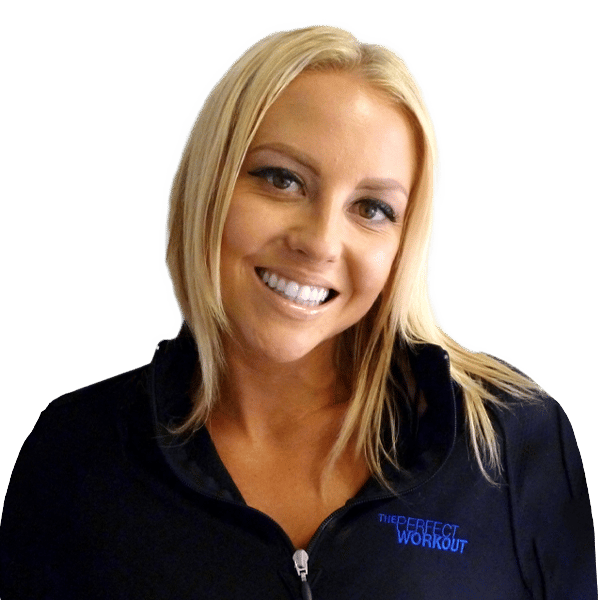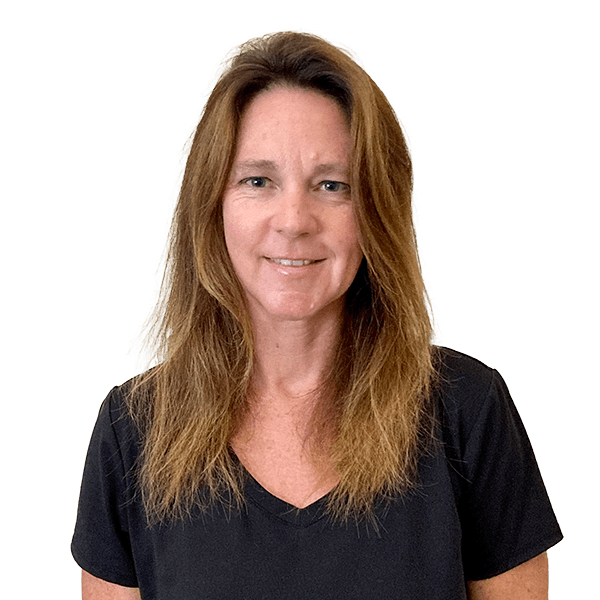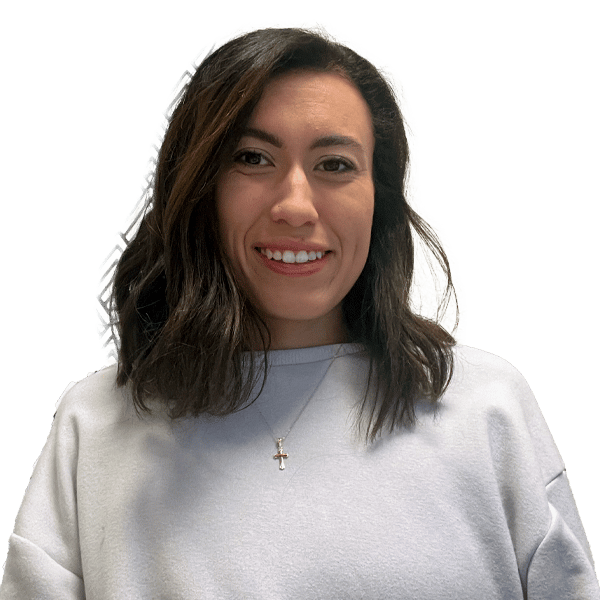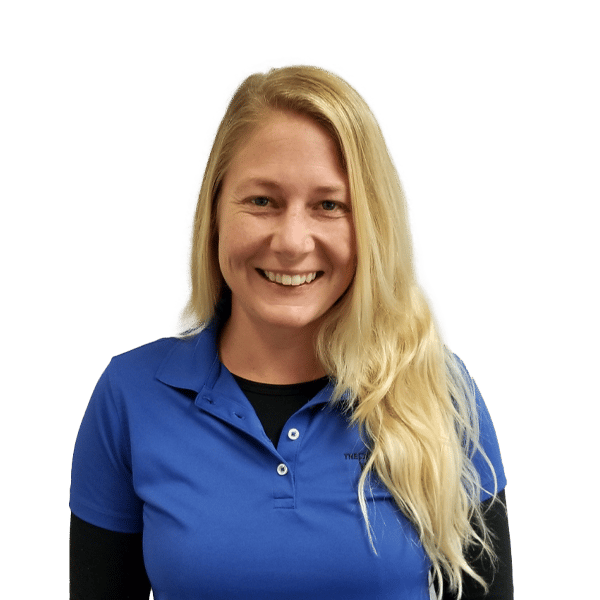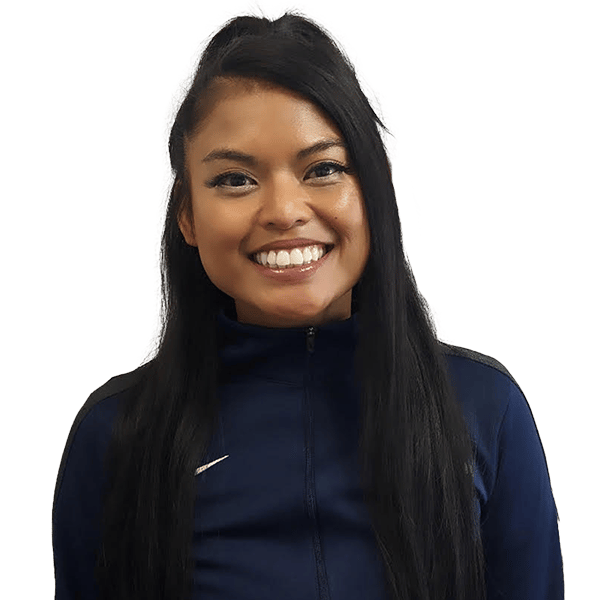 Michelle Loveland
Facility Manager
Michelle Loveland was raised in Southern California with a surfer's lifestyle. She spent so much of her childhood surfing and participating in other action sports. Her love for kinesthetics led her to a degree in Kinesiology from San Diego State University. Michelle became very involved with yoga, but soon learned she preferred to coach others 1-on-1. She became a surf instructor and continued that for many years until she got certified as a Personal Trainer.
Michelle joined The Perfect Workout's team of trainers in 2016 and has had the opportunity to work with clients in La Jolla, Del Mar and now Carlsbad, Ca. Michelle loves the chance to connect and inspire people to push themselves and help them realize their strength and ability to reach all of their goals.
One of Michelle's clients had an internal and external transformation and went from feeling unmotivated with unhealthy eating patterns to highly motivated, happy, and 20 pounds lighter! She increased her core strength and went from doing 30-second planks to 3-minute planks. "She was a completely different spirit."
She prides herself on helping others improve their health and wellbeing, and Michelle's has been improved too! Michelle had some painful back injuries and slow-motion strength training has been the only workout she could do consistently. The Perfect Workout has been addicting for Michelle. "It's improved my surfing, yoga, running and hiking greatly."
Michelle believes that with hard work, discipline and support, her clients are capable of achieving their goals and beyond. She loves sprinkling her motivational, sincere, and caring personality into all of her 1-on-1 workouts with clients.
When Michelle isn't training or surfing, she's doing as much as she can outdoors; running, biking, meditating, going to the beach, concerts, or enjoying time with her sister. Michelle has been inspired by her clients and fellow trainers at The Perfect Workout to continually pursue a path of growth in health, nutrition and how to keep others motivated!
April Storer
Personal Trainer
Nutrition and Kinesiology student April, is passionate about health, fitness and nutrition. She received her first health book when she was a teenager and became very excited about learning how food and fitness can change our physical and mental health. 
Now, as a trainer at The Perfect Workout, April has worked with many members who have experienced success. "They love what it has done for them. One member in particular said how she can spend time with her grandchildren, picking them up and playing with them because of the workouts. I want to be there to help people get stronger so they can live their life to the fullest."
April has also experienced some of her own personal wins in her workouts. She feels stronger ever since she started doing slow motion strength training, and doesn't experience some of the injuries or pain she used to when weight lifting.
April's goal is to get to know you and help you achieve your goals. "I'm a good listener, but I also want to impact your life by giving you real advice and pushing you as much as you'll let me."
"I believe you will be so grateful that you came. The benefits of this workout will amaze you!"
Marissa Syzonenko
Personal Trainer
Marissa was born and raised in San Diego. Growing up, she was very active and heavily involved in competitive dance; however gave it up 10 years ago due to an injury. Searching for some other physical outlet she found strength training. She quickly fell in love with weightlifting and studied to receive her Certified Personal Trainer license through the National Academy of Sports Medicine. She quit her job in the pharmaceutical industry to pursue her dreams in health & fitness.
After doing strength training for many years, Marissa discovered slow-motion strength training which later lead her to The Perfect Workout. After incorporating slow motion strength training into her routine she saw better results than ever before as well as decreased pain from old injuries.
Marissa is passionate about sharing this effective form of training with others to help them improve their quality of life. She loves working with members and helping them achieve their goals.
When she isn't training at The Perfect Workout she enjoys staying active with hiking around Southern California and playing pickle ball. She loves traveling, reading, baking sweet treats, watching true crime documentaries, and going to car shows with her husband.
Amy Rehkopf
Personal Trainer
Amy is a San Diego native, a devoted surfer, and athlete. You can always find her outside, enjoying nature and finding an adrenaline inducing activity! Her active lifestyle has instilled in her a passion for fitness.
However, growing up, she didn't see the health and fitness industry as a potential career, similar to The Perfect Workout's Founder, Matt Headman! As a child, her dream was to become a dolphin trainer. She focused her schooling on achieving a degree in psychology, has worked in many different animal care settings and finally landed her dream job! She interned with the U.S. Navy Marine Mammal Program for one year training dolphins and sea lions. Although she loved many aspects of it, she realized it wasn't what she wanted to do for the rest of her life.
At the same time this awakening moment occurred for her, she had another realization. If she wasn't on top of her fitness, her health wasn't where she wanted it to be, she gained unwanted weight and had brain fog!
She dedicated her time and energy to prioritizing her own health. She understands the importance that maintaining her own health first and foremost will allow her to continue doing the activities she loves, to live to her fullest potential and to be more present
for others in her life.
Her favorite quote from Jim Kwik is, "Self-care is not selfish!" She made it her mission to learn new things every day, to develop better brain health, to make healthier nutrition choices, and to maintain her fitness regularly.
When Amy discovered slow-motion strength training and first heard the idea that you can reshape your body in just 20 minutes, twice a week, she was a bit skeptical. However, after learning the science behind the method and trying it herself she was blown away! After only three weeks of working out twice per week, she saw strength and energy gain, she was more mentally focused, she was more toned, and she noticed an improvement in her surfing!
Now, Amy can't imagine working out with any other method! Amy loves to share how strength training will not only aid in your weight loss goals but is one of the best forms of exercise you can do to maintain brain health, strengthen your cardiovascular system, strengthen bone density, and even produce myokines that help reduce inflammation and fight cancerous cells!
Amy realized many other people find it hard to prioritize their own health in this busy world. She decided to make a career change where she can have an impact on other peoples lives and even make a difference in the world. She searched for a position in the fitness industry, and she found The Perfect Workout.
Amy went through a rigorous 6-week Personal Trainer Certification and was welcomed to join the Carlsbad team. She has taken on the role as a personal trainer with grace and has developed great bonds with her clients, helping them achieve their health and fitness goals.
One of her clients needed a knee replacement surgery and continued with their workouts all the way up until the surgery. The client reached out to Amy two weeks after the surgery and said the strength training played a huge role in their recovery, they were thankful for Amy's training and couldn't wait to return. This client loved to golf and take long walks, but these activities were difficult before the knee surgery. Amy was overjoyed to help her client get back on the golf course, achieve these goals and to live their healthiest life.
Amy's goals are to continue growing with The Perfect Workout to be the best personal trainer she can be, to learn new things every day and to be a kind, present and supportive wife to her husband. She is eager to meet you and help you reach your health and fitness goals!
Diana Ferrer
Personal Trainer
Diana Ferrer has been with The Perfect Workout since 2007, making her the longest-tenured Personal Trainer in the company. She holds a degree from San Diego State University in Kinesiology, with an emphasis in Fitness, Health and Nutrition, and a Minor in Dance. Aside from improving her own strength, metabolism and endurance, Diana has helped many clients lose dozens of pounds over the years.
One of Diana's biggest success stories is a client named Joyce. "She originally joined our studio to gain more strength and maneuver better in her daily activities. It was hard for her to walk upstairs, and she needed to lose weight. She has now lost over 30 pounds and is so much more mobile. It's been very motivating to me to be able to help Joyce and other clients like her. "Diana's main passion is helping her clients. "I love being at work because there's such positive energy! Everybody is happy to be there, both clients and trainers. I especially enjoy the long-term relationships that develop. So many of our clients stick with the program and become our friends. "Slow-Motion strength training has also helped Diana improve her own health and fitness. This unique method of exercise has helped her maintain her lean weight for years. Her metabolism is better now than it was when she was a teenager. "I love the slow-motion method I wouldn't do any other form of weight training."
Diana believes the best part about being a trainer at The Perfect Workout is developing relationships with clients over the long-term, and helping them increase their strength and ability to do everyday activities. She loves when clients relate their results to real-life situations. "I've had people tell me, 'I used to have to use two arms to open my sliding door, but now I can do it with one hand!', and 'I feel more energy every day compared to before I started the slow-motion method' and 'My cholesterol went down since I started and my HDL's are up!' Those are the things that get me excited."
When Diana isn't in the studio, she is on stage singing with her band, dancing or acting. She dreams of landing a big role in a movie someday. For now, she is helping others make their fitness dreams come true, and her main goal is to see more people enjoy the positive effects of The Perfect Workout. "We love seeing people come in on a regular basis, and when they do, they get results!"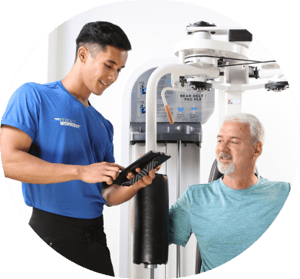 More About Our Carlsbad Studio
Science-Backed
Our
Certified Personal Trainers
in Carlsbad are ready to help you achieve your fitness goals with our signature
slow-motion high intensity method
of exercise. Each science-backed workout is
personalized for your goals and any medical needs.
Because each of your workouts is personalized for you under the watchful eye of one of our Certified Personal Trainers in Carlsbad, it's always a safe challenge for
your
needs.
Guaranteed
The best part? We guarantee results in just 20 minutes, twice a week. Perfect for grabbing a brief, yet effective workout while running errands in the Carlsbad area.
Proven Results
Over the last 20+ years, we have helped over 40,000 people increase lean muscle mass, lose weight, and so much more. See what kind of
results
real members like you have gotten.
We're the largest privately-owned 1-on-1 personal training company in the United States with over 60 locations nationwide.
Our science-backed, slow-motion strength training program has been featured in peer-reviewed scientific journals such as the Journal of Sports Medicine and Physical Fitness, and national media including The Wall Street Journal, NPR, and The New York Times. Proven to be great for both
strength
and
aerobic or cardiovascular benefits
.
Easy-to-join
The best way to learn more about how this safe and effective program can be customized for you is to try it for yourself.
Learn more about our private 1-on-1 sessions in a clinically-controlled environment at our Carlsbad studio
.
Learn more about our 1-on-1 online virtual training programs that take place in the comfort of your own home.