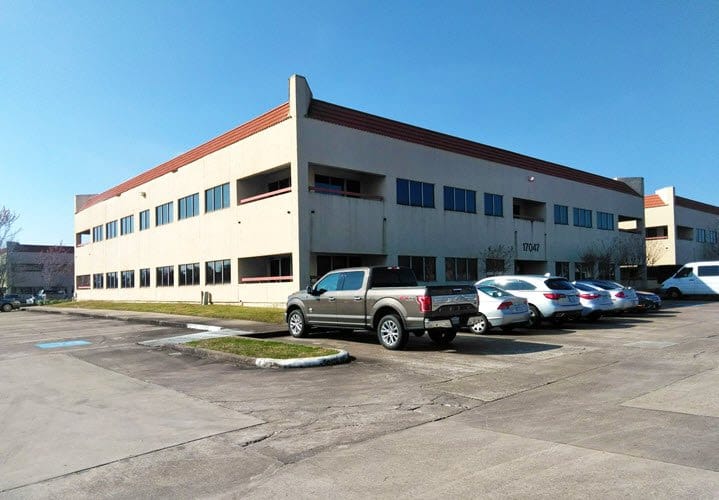 Personal Trainer
Clear Lake, TX
Houston
17047 El Camino Real #217
Houston, TX 77058
If you're looking for the best Personal Trainers close to your Clear Lake home, you've found them! The Perfect Workout's Certified Personal Trainer team helps people of all experience levels and conditions in Clear Lake to transform their bodies in just 20 minutes, twice a week. Each strength training session, coached 1-on-1 by a Personal Trainer, will give you full body results in minimum time. You can find our fitness studio off El Camino Real and Gemini, between Bay Area Blvd. and Medical Center Blvd., where Certified Trainers are changing lives every day.
Schedule a Workout
New to The Perfect Workout? You can book an intro workout at the Clear Lake, TX studio today:
Personal Trainer
Clear Lake, TX
Houston
17047 El Camino Real #217
Houston, TX 77058
Schedule a Workout
New to The Perfect Workout? You can book an intro workout at the Clear Lake, TX studio today:
Personal Trainers in Clear Lake, TX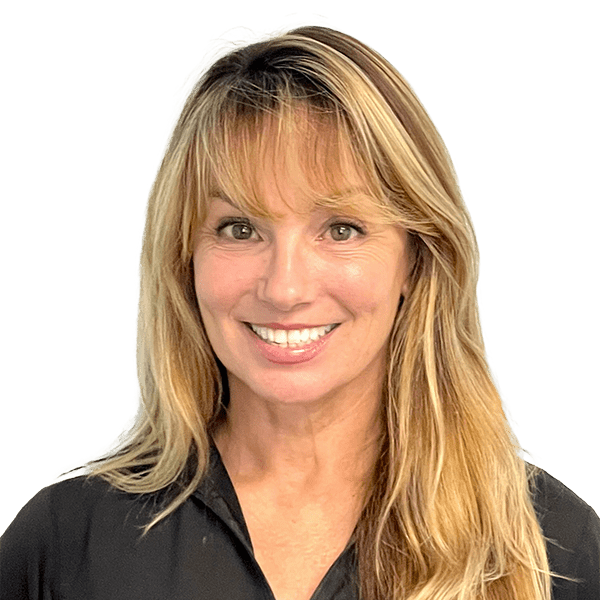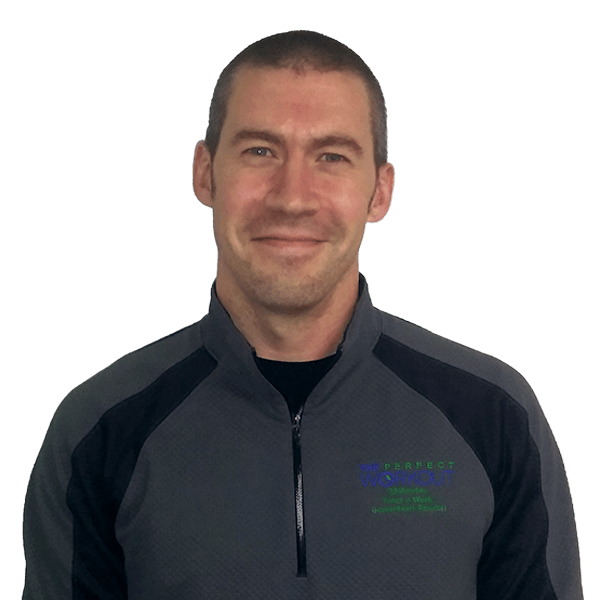 Devon Kidd
Facility Manager
Devon has an extensive background in various types of fitness training including corrective exercise, functional training, HIIT, and strength training; thus, she has the strong ability to apply super slow strength training exercises that help correct any postural deviations that cause pain, muscle tension, and also prevent any future pain.
Along with The Perfect Workout certification, Devon has obtained well over 20 professional health and fitness certifications throughout her 25+ year career span; she is currently holding 7 professional certifications including NASM – Personal Training, Corrective Exercise Specialist, Senior Fitness Specialist, Golf Fitness Specialist, Fitness Nutrition Specialist, and Group Fitness. She is a graduate of Biola University holding a BS degree in Organization Leadership and a minor in Theology as well as a Professional Personal Trainer Certificate from San Diego State University.
Devon is a Facility Manager at The Perfect Workout in Clear Lake, Houston, Texas since March 2022, however, her journey started in the early 1990's when she embraced fitness as a lifestyle and a career teaching a variety of group fitness classes including kick boxing, aerobics, fat burning, step aerobics, spin, HIIT, functional training, and muscle max. 
While broadening her horizons in the fitness industry, Devon became a personal trainer specializing in sports specific training, balance, core and spinal stabilization, functional training, corrective exercise, and weight training that later helped launch her career in the entertainment industry as a global fitness specialist on ESPN2, tv host in several national and international tv shows, fitness model for major publications, and a professional stunt woman in major motion pictures, commercials, and television.
Devon believes knowledge is power! Educating each member about The Perfect Workout's meticulously designed Super Slow Motion Strength Training methodology has helped many members see incredible strength they didn't think was possible.
If a member desires to live a pain free lifestyle, and they want the accountability to reach beyond what they think they can do safely, Devon and her team of excellent personal trainers will be absolutely committed to helping each member achieve extraordinary results they desire and are committed to go above and beyond their expectations with providing excellent customer service, outstanding workouts, and accountability to help each member feel excited about coming to workout and seeing their results!
Patrick Garcia
Personal Trainer
Since a young age, Patrick always had a strong interest in athletic performance. He loves the challenge and process of undertaking a new skill, whether it be sport, or exercise, and mastering it to the fullest extent of his abilities.
As a Certified Personal Trainer, he gets to share his expertise and knowledge with members, pushing each and every one to be their best. I am pursuing a college education while simultaneously working as a personal trainer. My aim is to eventually get into the field of biology and related fields of science.
In addition to being a trainer, Patrick is a Martial Artist with a 1st degree Black Belt in WTF Taekwondo and instructed for three years. After taking a break from Martial Arts he sought to gain weight and put on muscle after being skinny for so much of my life at 135 lbs. In about a year's time after consistent high intensity strength and hypertrophy training, Patrick gained 20 pounds of muscle. 
"I demand a lot of myself when I exercise, and I strive to bring that to everyone I train. I'm going to make sure you train hard, and get your money's worth."
Jonathan Gentry
Personal Trainer
Jonathan Gentry first became interested in weight lifting during his martial arts training and he became a certified Personal Trainer in 2006.  His first instructor introduced him to the concept that slow meant safe when it came to weight training. During his time at the Baylor College of Integrated Medicine he was introduced to slow-motion strength training. With his certification in hand, it became clear to him how many training methods out there were doing people more harm than good.
He decided he wanted to ensure the safety of the people he worked with so he began utilizing slow-motion strength training in his coaching. As Jonathan's career in fitness progressed he searched for the perfect environment to grow his expertise as a Personal Trainer. In 2016, Jonathan became certified at The Perfect Workout and he joined the Clear Lake team.
The Perfect Workout has been a great fit for him. He uses the method himself and trains his family at The Perfect Workout, knowing that they will be completely safe from injury. Aside from helping clients reach their goals safely, he loves being in a teaching role. "Educating clients is one of my strengths. I feel when clients fully understand how this method works, they make it a priority in their lives."
Having implemented slow-motion strength training in his own workout routine, Jonathan no longer feels knee pain during his martial arts sessions. "For someone who is almost 40 years old, that's pretty good!" Many of Jonathan's clients have also eliminated joint pain by training at The Perfect Workout. "My mom even reversed her osteoporosis."
When Jonathan isn't working with clients in the Clear Lake studio, he is working on writing not one, but two graphic novels that he intends to publish. But for now, his mission is to share slow-motion weight lifting with as many people as possible. Jonathan's philosophy is that everyone can create positive changes in their lives with consistent effort, and he is grateful to work in a place that supports this approach. He looks forward to working with more and more clients towards their own personal health and fitness goals at The Perfect Workout.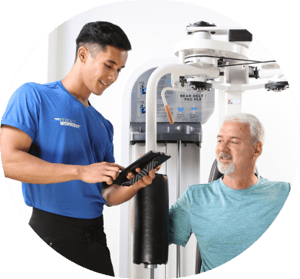 More About Our Houston Studio
Science-Backed
Our
Certified Personal Trainers
in Clear Lake are ready to help you achieve your fitness goals with our signature
slow-motion high intensity method
of exercise. Each science-backed workout is
personalized for your goals and any medical needs.
Because each of your workouts is personalized for you under the watchful eye of one of our Certified Personal Trainers in Clear Lake, it's always a safe challenge for
your
needs.
Guaranteed
The best part? We guarantee results in just 20 minutes, twice a week. Perfect for grabbing a brief, yet effective workout while running errands in the Clear Lake area.
Proven Results
Over the last 20+ years, we have helped over 40,000 people increase lean muscle mass, lose weight, and so much more. See what kind of
results
real members like you have gotten.
We're the largest privately-owned 1-on-1 personal training company in the United States with over 60 locations nationwide.
Our science-backed, slow-motion strength training program has been featured in peer-reviewed scientific journals such as the Journal of Sports Medicine and Physical Fitness, and national media including The Wall Street Journal, NPR, and The New York Times. Proven to be great for both
strength
and
aerobic or cardiovascular benefits
.
Easy-to-join
The best way to learn more about how this safe and effective program can be customized for you is to try it for yourself.
Learn more about our private 1-on-1 sessions in a clinically-controlled environment at our Clear Lake studio
.
Learn more about our 1-on-1 online virtual training programs that take place in the comfort of your own home.