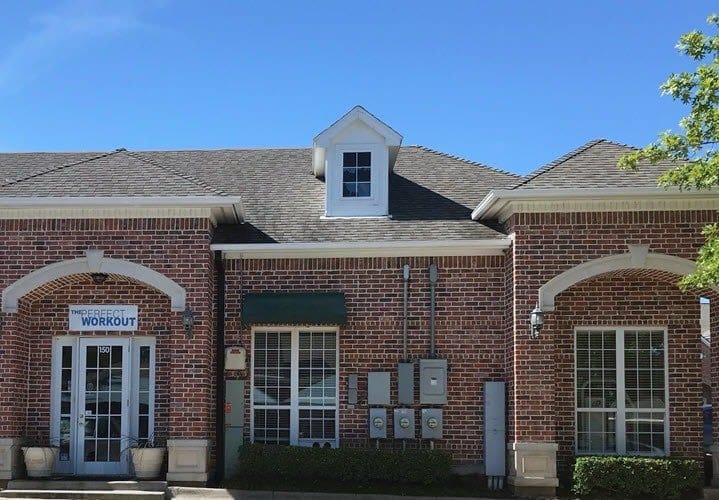 Personal Trainer
Colleyville, TX
Dallas
6211 Colleyville Blvd #150
Colleyville, TX 76034
Are you looking to upgrade your personal training experience, or simply find a personal trainer in Colleyville? The Perfect Workout has private fitness studios all over the nation, including Colleyville! The Perfect Workout's Certified Personal Trainer team helps people of all experience levels and conditions in Colleyville to transform their bodies in just 20 minutes, twice a week. Each strength training session, coached 1-on-1 by a Personal Trainer, will give you full body results in minimum time. Join us for a workout at our studio located off Colleyville Blvd between Tinker and Hall Johnson today.
Schedule a Workout
New to The Perfect Workout? You can book an intro workout at the Colleyville, TX studio today:
Personal Trainer
Colleyville, TX
Dallas
6211 Colleyville Blvd #150
Colleyville, TX 76034
Schedule a Workout
New to The Perfect Workout? You can book an intro workout at the Colleyville, TX studio today:
Personal Trainers in Colleyville, TX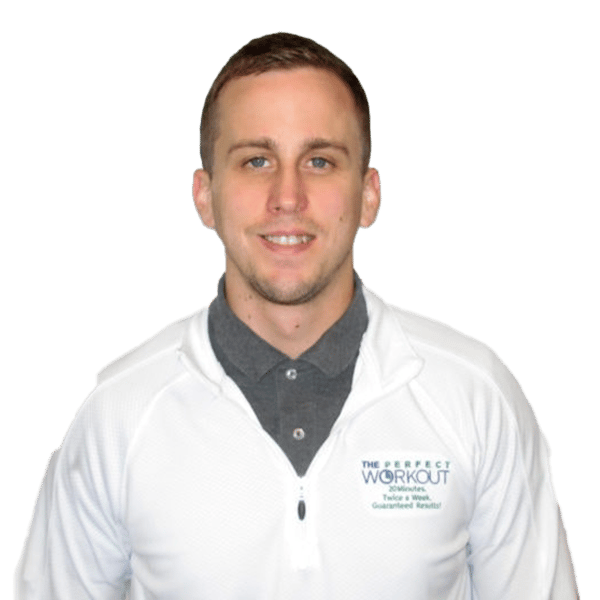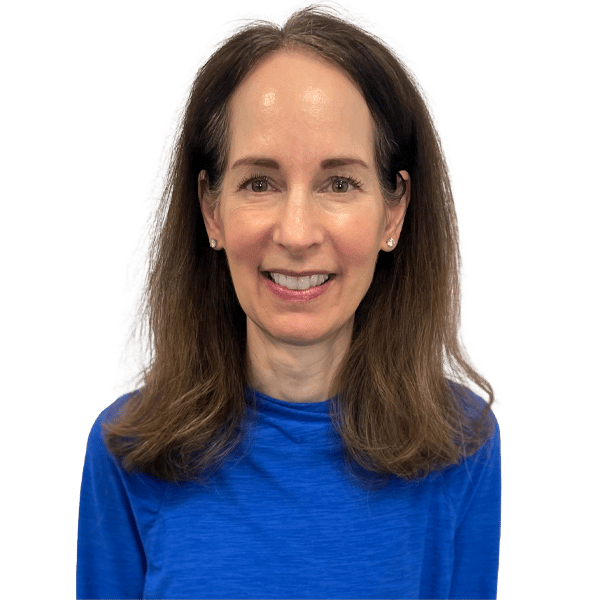 Gary Dyer
Facility Manager
Gary was born and raised in the Dallas-Fort Worth area. He has been involved in many different sports from a very young age, including baseball, football and basketball. In high school, basketball became his main athletic focus and it is one of his biggest passions in life. His desire to excel on the court increased his desire to have an active and healthy body. Gary became very interested in physical fitness and began to learn more about exercise. His mission was to help others feel and move as good as he knew they could!
Gary immersed himself in fitness trying numerous methods of exercise as he searched for the workout that worked best for him. After years of experimenting with different methods of exercise, he came across slow-motion strength training.
Having gone to the University of Texas at Arlington to pursue a degree in Communications, Gary always intended on a career working closely with others. When he discovered the slow-motion workout was making him stronger than ever, he thought, "What better way to communicate health and fitness to others than through Personal Training!?"
Gary searched for a way to merge his communications background with his passion for fitness, and he found the solution- The Perfect Workout!
In June 2017, Gary completed his Personal Trainer certification at The Perfect Workout and began customizing workouts for clients in Colleyville, TX.
Gary feels like he is fulfilling his mission by helping clients at The Perfect Workout achieve their personal health and fitness goals. As a compassionate person, Gary finds a lot of joy in helping others reach their goals, whatever they may be. "I enjoy building amazing relationships, and I love seeing the body transformations and mental hurdles our clients overcome with our workout."
One of Gary's long-time clients, Marshal Ryan says his wife thinks he looks better now in his 50s than he did in his 20s. Working with of all ages, especially seniors, is gratifying because it reaffirms everything that The Perfect Workout guarantees. "This is a workout you can do for the rest of your life and you will get stronger."
Gary believes that in the first 2 years of working at The Perfect Workout, he's in the best shape he's been in over the last decade. "And I'm physically stronger than ever." The Perfect Workout has been an incredible place for Gary to flourish both personally and professionally.
In early 2019 Gary had been promoted to become the Facility manager of Colleyville. He had spent months going through leadership training so that when he stepped into the role, he was ready to lead the team.
"The environment at The Perfect Workout is amazing. There is always great energy from our trainers and the clients really feed off that!" Gary tries to learn as much as he can every day so that he can continue the studio's success. "I want to see my clients succeed. I want to see my trainers thrive. I want to break records."
When Gary isn't working with clients, he's as active as ever- both as a sports participant and spectator. He devotes a lot of time with family and makes it a priority to get outside as often as possible.
Julie Seitz
Personal Trainer
Originally from Chicago, Julie has been a DFW resident for over 20 years.  As a lifelong health and fitness enthusiast she has always been active both in and out of the gym. Julie discovered The Perfect Workout back in 2016 and was a devoted member for many years. She loved the feeling of well being she experienced and realized she couldn't live without her weekly workouts.   
This first-hand experience with the method and trainers ignited an exciting passion to pursue a trainer role at The Perfect Workout. As she explains, "I wouldn't work here if I did not believe in the method and the transformational results it provides."  Julie has been a trainer in Colleyville since 2021.  
Julie's professional experience is in finance and consulting.  She worked for many years both in the States and abroad.  Life became busier and more stressful, and Julie decided to step away from the corporate world to focus on her family. As her children grew and left the house, Julie started thinking about ways to use her skills, talents and interests in a meaningful way.  
Becoming a trainer at The Perfect Workout has been an excellent fit. Julie's varied life experiences provide perspectives and understanding which her members value and appreciate.    She loves getting to know her members on a personal level and coaching them to success. Julie gives each member an individualized experience including encouragement, education and effective workouts. 
In her free time Julie continues to lead an active life. She enjoys traveling, skiing, hiking and most recently, playing pickleball. When needing some quiet time, Julie engages in reading and playing the piano.  Always deeply involved in her community, Julie continues to serve her favorite philanthropies and also sits on the Board of several non-profit organizations.
Kippy Benefield
Personal Trainer
Kippy was born and raised in Texas and attended high school and college in the Dallas/Ft. Worth area. She's always been active, enjoying camping, swimming, snow skiing, and even snowmobiling later in life. Kippy is very passionate about being fit and feeling good which has led her to strength training, Pilates, yoga, and dance. "I saw the difference exercise has made in my life and, as I have aged, I wanted to help other people get healthier too."
In March 2015, Kippy went through our extensive certification process and joined The Dallas team of Personal Trainers at The Perfect Workout. She loves the personal side to training others as she gets to work closely and know almost everything about her clients. "The relationships are priceless. The biggest reward is celebrating all the victories, big and small.
Kippy has osteoarthritis in her knee and battled constant swelling before incorporating slow-motion strength training. "This workout has kept me safe and strengthened my quadriceps, my hamstrings, and my calves to the point where I don't have pain or swelling anymore." Kippy also feels like this workout has helped her through a big transition in her life. "I can't say enough about how The Perfect Workout has kept me feeling good and strong through menopause and  now post-menopause."
Not only has Kippy experienced results herself but she's helped many clients make significant changes in their personal health and well-being. One of Kippy's clients had hip replacement years ago and she trained with at The Perfect Workout before having surgery. After she went through Physical Therapy, she came back to train with Kippy and they started rehabbing her. She could only press 20 pounds on the Leg Press when she returned, and now she is pushing 215 pounds! Kippy's had clients who've had incredible strength gains, along with some results you can't exactly see – but definitely feel. "I have another client who reversed osteopenia by being on a one workout a week regimen… after having it for 10 years."
When Kippy is not in the studio, she likes to relax by going to the movies, shopping, hanging with friends, and walking her dogs. Always the encourager, Kippy looks forward to helping more and more clients reach their fitness goals by educating them about strength training and nutrition.
Being a personal trainer at The Perfect Workout is the perfect job for Kippy. She plans to someday be a Facility Manager or get started on becoming a Certification Supervisor so she can continue helping people even more.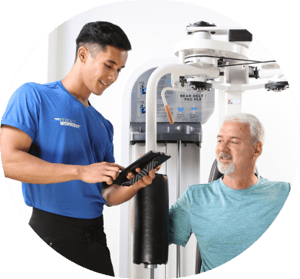 More About Our Colleyville Studio
Science-Backed
Our
Certified Personal Trainers
in Colleyville are ready to help you achieve your fitness goals with our signature
slow-motion high intensity method
of exercise. Each science-backed workout is
personalized for your goals and any medical needs.
Because each of your workouts is personalized for you under the watchful eye of one of our Certified Personal Trainers in Colleyville, it's always a safe challenge for
your
needs.
Guaranteed
The best part? We guarantee results in just 20 minutes, twice a week. Perfect for grabbing a brief, yet effective workout while running errands in the Colleyville area.
Proven Results
Over the last 20+ years, we have helped over 40,000 people increase lean muscle mass, lose weight, and so much more. See what kind of
results
real members like you have gotten.
We're the largest privately-owned 1-on-1 personal training company in the United States with over 60 locations nationwide.
Our science-backed, slow-motion strength training program has been featured in peer-reviewed scientific journals such as the Journal of Sports Medicine and Physical Fitness, and national media including The Wall Street Journal, NPR, and The New York Times. Proven to be great for both
strength
and
aerobic or cardiovascular benefits
.
Easy-to-join
The best way to learn more about how this safe and effective program can be customized for you is to try it for yourself.
Learn more about our private 1-on-1 sessions in a clinically-controlled environment at our Colleyville studio
.
Learn more about our 1-on-1 online virtual training programs that take place in the comfort of your own home.