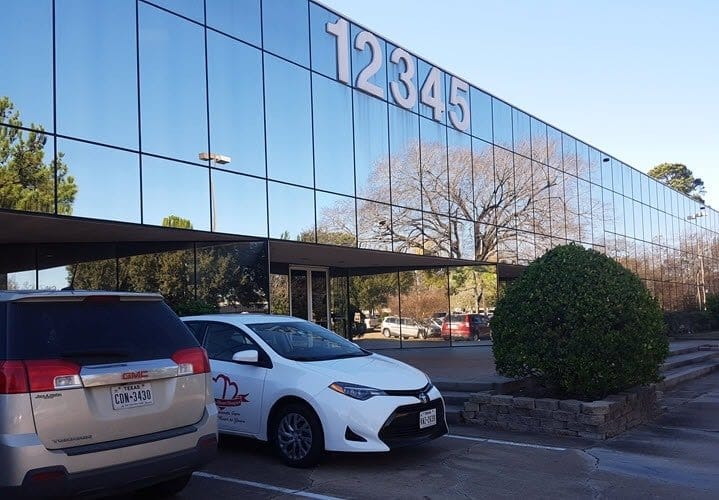 Personal Trainer
Cypress/North Houston, TX
Houston
12345 Jones Rd. #150
Houston, TX 77070
Get guaranteed results with the best Personal Trainers in Cypress, TX. The Perfect Workout's Certified Personal Trainer team helps people of all experience levels and conditions in Cypress and the North Houston area to transform their bodies in just 20 minutes, twice a week. Each strength training session, coached 1-on-1 by a Personal Trainer, will give you full body results in minimum time. Just off Jones Road, near Crescent Moon Coffee Bar & Café is our semi-private location.
Schedule a Workout
New to The Perfect Workout? You can book an intro workout at the Cypress/North Houston, TX studio today:
Personal Trainer
Cypress/North Houston, TX
Houston
12345 Jones Rd. #150
Houston, TX 77070
Schedule a Workout
New to The Perfect Workout? You can book an intro workout at the Cypress/North Houston, TX studio today:
Personal Trainers in Cypress/North Houston, TX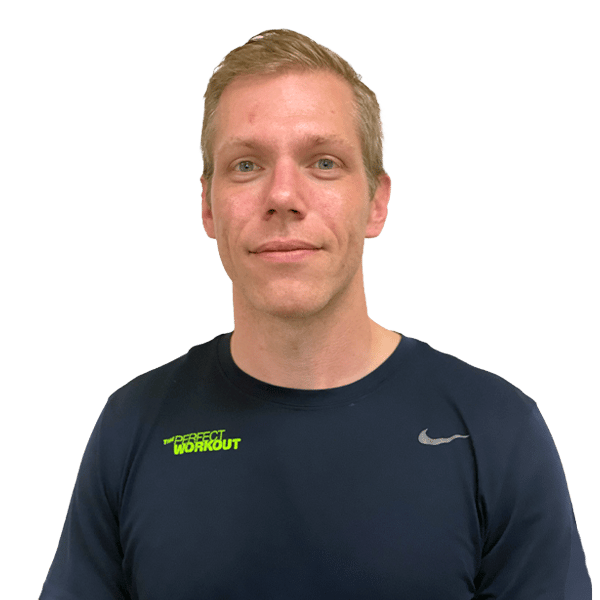 Nick Shorter
Facility Manager
Nick Shorter has always been active and immersed in fitness. In college, Nick studied Kinesiology, played basketball and lifted weights. He fell in love with strength training and spent time learning more about exercise science and its positive effects. He loved the feeling of beating his personal bests when it came to lifting weights, but didn't feel that the gym was as supportive of an environment as it could be.
Nick's wife Keisy had become a part of The Perfect Workout and after seeing the family-like culture of the trainers, he too followed in her footsteps. Once he completed his extensive Personal Trainer certification, Nick joined the River Oaks studio and ultimately transferred to Cypress where he trains today.
Knowing that Nick gets to make a difference and really listen to his clients is critical to their success together. "Active listening is a vital part of my time with clients. When I understand their wants and needs, I can truly customize a workout to them and their goals."
A big personal benefits Nick has seen from slow-motion strength training is that he gets to spend more time with his family now that he's not in the gym all the time. His training combined with changed eating habits has rewarded him with a new slimmed down look -- and his family always comments on how lean he's gotten!
Having been a longtime student of exercise and nutrition principles, Nick feels like he's at home with The Perfect Workout. It's the perfect place for him to help others work through their health and fitness obstacles. He looks forward to coach even more clients on their own personal health and fitness journeys in only 20 minutes, twice a week!
When Nick is not in the studio, he's spending time with his wife and two sons. Whether it be playing baseball, reading, listening to music, or playing dragons and monsters with his boys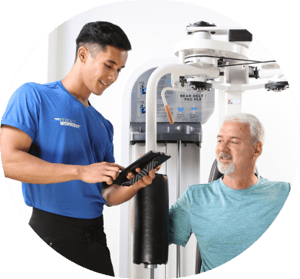 More About Our Houston Studio
Science-Backed
Our
Certified Personal Trainers
in Cypress are ready to help you achieve your fitness goals with our signature
slow-motion high intensity method
of exercise. Each science-backed workout is
personalized for your goals and any medical needs.
Because each of your workouts is personalized for you under the watchful eye of one of our Certified Personal Trainers in Cypress, it's always a safe challenge for
your
needs.
Guaranteed
The best part? We guarantee results in just 20 minutes, twice a week. Perfect for grabbing a brief, yet effective workout while running errands in the Cypress and North Houston area.
Proven Results
Over the last 20+ years, we have helped over 40,000 people increase lean muscle mass, lose weight, and so much more. See what kind of
results
real members like you have gotten.
We're the largest privately-owned 1-on-1 personal training company in the United States with over 60 locations nationwide.
Our science-backed, slow-motion strength training program has been featured in peer-reviewed scientific journals such as the Journal of Sports Medicine and Physical Fitness, and national media including The Wall Street Journal, NPR, and The New York Times. Proven to be great for both
strength
and
aerobic or cardiovascular benefits
.
Easy-to-join
The best way to learn more about how this safe and effective program can be customized for you is to try it for yourself.
Learn more about our private 1-on-1 sessions in a clinically-controlled environment at our Cypress studio
.
Learn more about our 1-on-1 online virtual training programs that take place in the comfort of your own home.