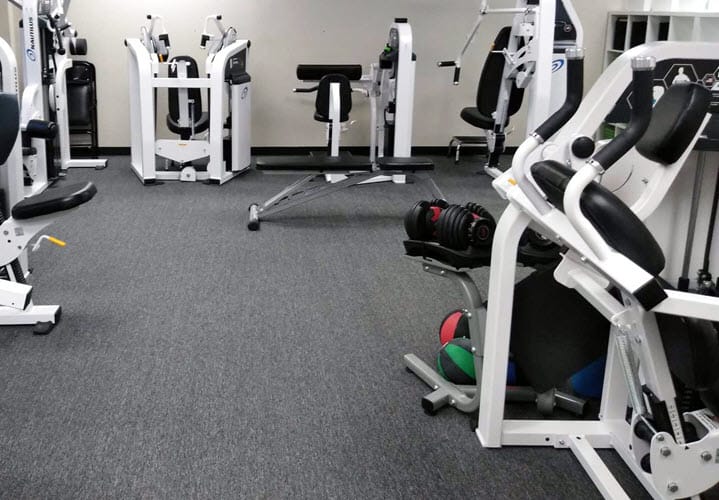 Personal Trainer
Del Mar/Solana Beach, CA
San Diego
990 Highland Drive #107
Solana Beach, CA 92075
If you're looking for a Personal Trainer close to your Del Mar home, you've found one! The Perfect Workout's Certified Personal Trainer team helps people of all experience levels and conditions in Del Mar to transform their bodies in just 20 minutes, twice a week. Each strength training session, coached 1-on-1 by a Personal Trainer, will give you full body results in minimum time. A couple minutes up Highland Drive from the Del Mar race track and around the corner from Whole Foods is one of The Perfect Workout's many San Diego county fitness studios.
Schedule a Workout
New to The Perfect Workout? You can book an intro workout at the Del Mar/Solana Beach, CA studio today:
Personal Trainer
Del Mar/Solana Beach, CA
San Diego
990 Highland Drive #107
Solana Beach, CA 92075
Schedule a Workout
New to The Perfect Workout? You can book an intro workout at the Del Mar/Solana Beach, CA studio today:
Personal Trainers in Del Mar/Solana Beach, CA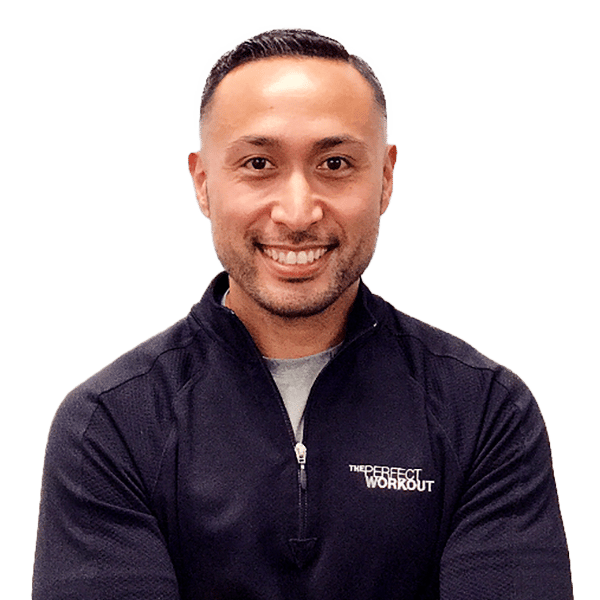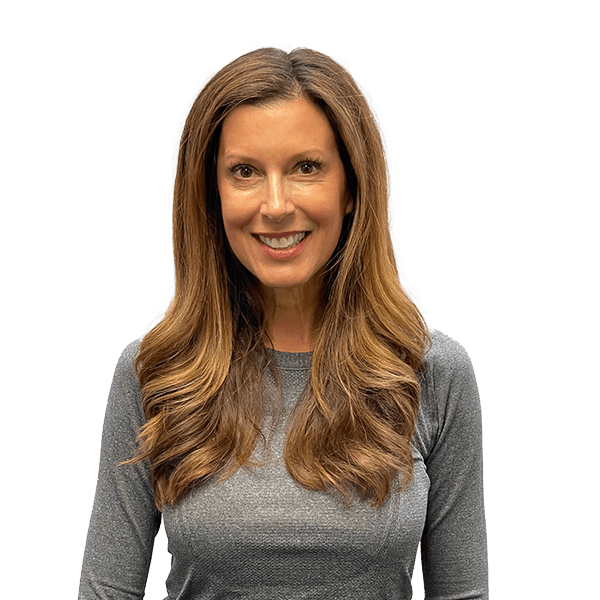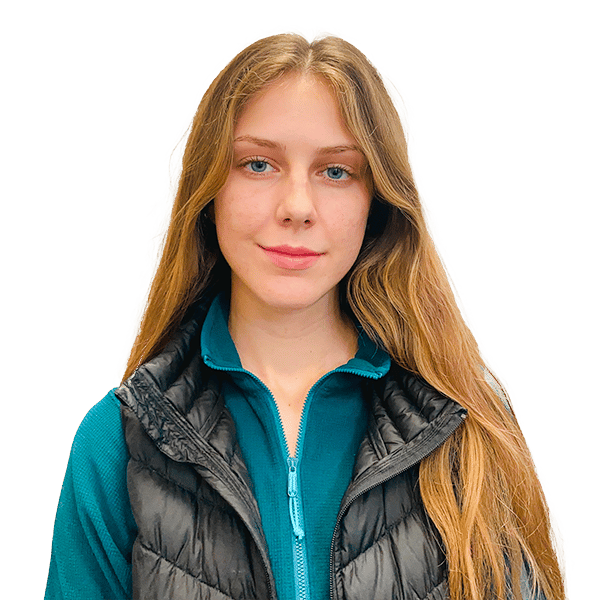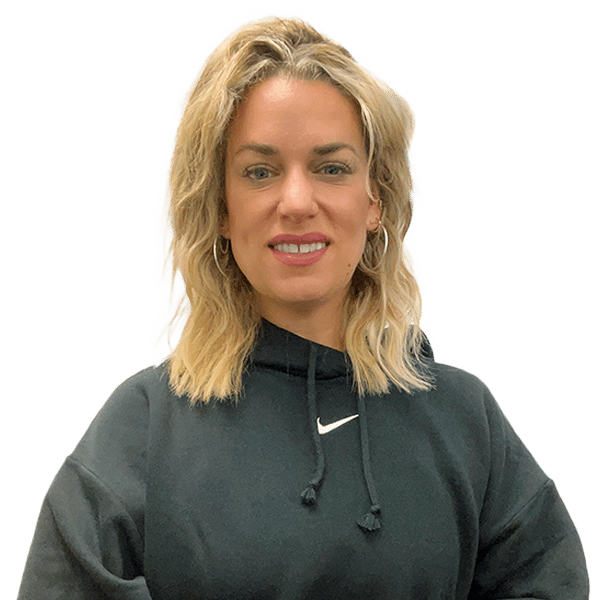 Gary Suka
Facility Manager
Born and raised in sunny San Diego, CA, Gary was naturally drawn to every activity available to him both indoor and outdoor. From basketball and boxing to body surfing and skimboarding, he was sure to try anything and everything that would challenge him physically and mentally. Having grown up in an environment where healthy living was the norm, he was surprised to see how many people regularly struggled to stay fit and healthy. Being an advocate for health, and someone who is passionate about helping others, he felt like the fitness industry was the perfect place for him to make an impact.
Gary consistently did his traditional weight lifting workouts and was keeping active with basketball, and boxing when he tore his ACL and meniscus. He had to stop playing basketball and couldn't remain as active as he was used to. Gary's good friend, a Personal Trainer at The Perfect Workout Mission Valley studio suggested that he give it a try. Once he tried the workout and learned about some of the life-changing benefits -- big strength gains, faster metabolism, joint safety, reversed osteoporosis-- he was sold. Everything about The Perfect Workout made sense to him, personally and professionally so he began taking steps to join the team.
Gary went through a 6-week intensive Personal Trainer certification and was selected to join the Mission valley team. Since 2014, Gary has been training clients and he feels like he has found his passion as a Personal Trainer. One of his favorite quotes, is "it is better to give than to receive" -- he feels like he's getting just as much from our clients as they are from him by truly helping them on their own fitness journeys. "I love helping my clients reach those big goals they set when we first started working together. And I get to make lasting friendships in the process."
While training clients, Gary has also consistently incorporated slow-motion strength training for his own workouts and feels the results. "I am stronger than ever!" This method has helped me recover and rehab my knee injuries. Now I'm strong enough to get back into competitive basketball."
For years Gary prepared himself for a Facility Manager position within the San Diego area, and when the opportunity presented itself, he pursued it. In early 2019 Gary was selected to become the Facility Manager of the both the Del Mar studio (where he trains today) and the Mission Valley studio. "Both studios are amazing and I feel like I get to work with my family every day."
Being a Facility Manager has been very fulfilling for Gary. "I love exploring my potential and I truly believe that the sky is the limit. I would love to continue to advance at The Perfect Workout so I can help reach more people with our mission."
Working with trainers in a leadership role has helped Gary expand as a coach in new and exciting ways. "I truly enjoy every moment of it. I love helping my team in different capacities and watching them grow, all while helping our clients reach their goals."
When Gary isn't changing lives at The Perfect Workout, he loves spending time with his kids, singing, songwriting, and playing his guitar.
His goals are to keep growing as a father, Personal Trainer, and Facility Manager. He hopes to empower the trainers in his studios reach for new goals and to become fellow servant leaders at The Perfect Workout.
Griffin Borman
Personal Trainer
Griffin's journey to becoming a Personal Trainer began in college while getting his bachelor's degree in Exercise Science as well as Interning at Prime Sports Performance in Essex, MD. There he began working 1-on-1 with people as a physical therapy technician which led to his career at The Perfect Workout in Del Mar, CA.
"Everything felt right… the location, the team members, and the vibe of how things go here at The Perfect Workout."
Working 1-on-1 with people allows Griffin to have the greatest impact possible. He wants new and existing members to know he will be there for them and give his all to help them achieve their goals and keep them consistent in staying with the program.
"Trust the process and don't get discouraged because in the beginning it may seem like alot but once you get the ball rolling and start to feel more comfortable with everything you're already there!"
Debra Bern
Personal Trainer
For decades Debra Bern researched safe ways to exercise and discovered slow-motion strength training, After seeing personal successes, Debra took Kinesiology classes and got certified as a Personal Trainer so she could begin helping others through fitness. Debra joined The Perfect Workout in 2011 and has been an integral part of the training team ever since.
"In my 20's, I could not put my own bag in the overhead compartment. Now in my 50s it's no problem and I help everyone around me with theirs too."
Slow-motion strength training has made Debra stronger than ever and she gets so much joy out of helping others apply it to their lives. "It is extremely gratifying to help someone get stronger and healthier."
Daisy Sheppard
Personal Trainer
Daisy has been active her entire life. From playing various sports to hiking with parents, she loves to get outside and move. Being interested in science as well, she grew intrigued by how bodies operated. What fueled them, how muscles worked, why all bodies were different. To pursue these questions, she is now studying Kinesiology at San Diego State.
Along with The Perfect Workout, she spends time at Helen Woodward Animal Center in the Therapeutic Riding department. She loves working with and helping animals just as much as humans and hopes to find an all-encompassing profession. Daisy believes in success for everyone and will help you achieve your goals.
Amelia Crenshaw
Personal Trainer
Once Amelia discovered a love for fitness, she knew she wanted to turn her passion into a profession. She instantly made the career change to become a Personal Trainer. After finding The Perfect Workout, she felt like the 1-on-1 strength training approach in semi-private studios were an ideal fit for her personal training style. Amelia hit the ground running, and poured everything into her certification, and eventually her clients. After only three months of being a trainer, Amelia was promoted to Facility Manager at the Mission Valley studio and has been training there ever since.
Amelia has kept up her own regimen of working out for 20 minutes, twice a week at The Perfect Workout and it's made a big difference for her health. "I gained 50 lbs. with my first two pregnancies. But with my third pregnancy, after I started at The Perfect Workout, I only gained 9 lbs. I left the hospital smaller than when I first got pregnant!"
Now, she's getting stronger with every workout, and she loves discovering how her body responds to each exercise. Her own personal experience in the workouts helps her bring even more knowledge to her training sessions with clients.
Amelia loves connecting with clients and digging deep with them to get clear on their specific goals. Not just their basic fitness goals, but their vision of who they will be once they've hit those goals. That vision is the ultimate reason why they want to get in shape and make a change in their life. "There's nothing more fulfilling to me than helping people mentally and physically. I really want to get to know the people I train, and watching their journey is so gratifying."
For Amelia, investing in her trainers is one of her top priorities as well. "The Mission Valley studio is known for being close. We're like a big family." She makes sure everyone feels uplifted, supported, and has the tools they need to grow.
"The people I've met at The Perfect Workout have become some of my closest friends. Seeing my clients and fellow trainers evolve through fitness inspires me every day, and I'm in this for the long run."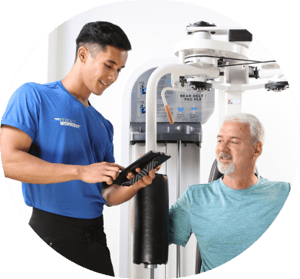 More About Our Solana Beach Studio
Science-Backed
Our
Certified Personal Trainers
in Del Mar are ready to help you achieve your fitness goals with our signature
slow-motion high intensity method
of exercise. Each science-backed workout is
personalized for your goals and any medical needs.
Because each of your workouts is personalized for you under the watchful eye of one of our Certified Personal Trainers in Del Mar, it's always a safe challenge for
your
needs.
Guaranteed
The best part? We guarantee results in just 20 minutes, twice a week. Perfect for grabbing a brief, yet effective workout while running errands in the Del Mar area.
Proven Results
Over the last 20+ years, we have helped over 40,000 people increase lean muscle mass, lose weight, and so much more. See what kind of
results
real members like you have gotten.
We're the largest privately-owned 1-on-1 personal training company in the United States with over 60 locations nationwide.
Our science-backed, slow-motion strength training program has been featured in peer-reviewed scientific journals such as the Journal of Sports Medicine and Physical Fitness, and national media including The Wall Street Journal, NPR, and The New York Times. Proven to be great for both
strength
and
aerobic or cardiovascular benefits
.
Easy-to-join
The best way to learn more about how this safe and effective program can be customized for you is to try it for yourself.
Learn more about our private 1-on-1 sessions in a clinically-controlled environment at our Del Mar studio
.
Learn more about our 1-on-1 online virtual training programs that take place in the comfort of your own home.