Personal Training Studio

Del Mar/Solana Beach, CA
If you're looking for a Personal Trainer close to your Del Mar home, you've found one! The Perfect Workout's Certified Personal Trainer team helps people of all experience levels and conditions in Del Mar to transform their bodies in just 20 minutes, twice a week. Each strength training session, coached 1-on-1 by a Personal Trainer, will give you full body results in minimum time. A couple minutes up Highland Drive from the Del Mar race track and around the corner from Whole Foods is one of The Perfect Workout's many San Diego county fitness studios.

Our Certified Personal Trainers in Del Mar are ready to help you achieve your fitness goals with our signature slow-motion high intensity method of exercise. Each science-backed workout is personalized for your goals and any medical needs. Because each of your workouts is personalized for you under the watchful eye of one of our Certified Personal Trainers in Del Mar, it's always a safe challenge for your needs.

The best part? We guarantee results in just 20 minutes, twice a week. Perfect for grabbing a brief, yet effective workout while running errands in the Del Mar area.

Over the last 20+ years, we have helped over 40,000 people increase lean muscle mass, lose weight, and so much more. See what kind of results real clients like you have gotten here.

We're the largest privately-owned 1-on-1 personal training company in the United States with over 60 locations nationwide. Our science-backed, slow-motion strength training program has been featured in peer-reviewed scientific journals such as the Journal of Sports Medicine and Physical Fitness, and national media including The Wall Street Journal, NPR, and The New York Times. Proven to be great for both strength and aerobic or cardiovascular benefits.

The best way to learn more about how this safe and effective program can be customized for you is to try it for yourself. To learn more about our private 1-on-1 sessions in a clinically-controlled environment at our Del Mar studio click here. To learn more about our 1-on-1 online virtual training programs that take place in the comfort of your own home click here.
990 Highland Drive #107
Solana Beach, CA 92075

| | |
| --- | --- |
| Monday | |
| Tuesday | |
| Wednesday | |
| Thursday | |
| Friday | |
| Saturday | |
Trainers At This Studio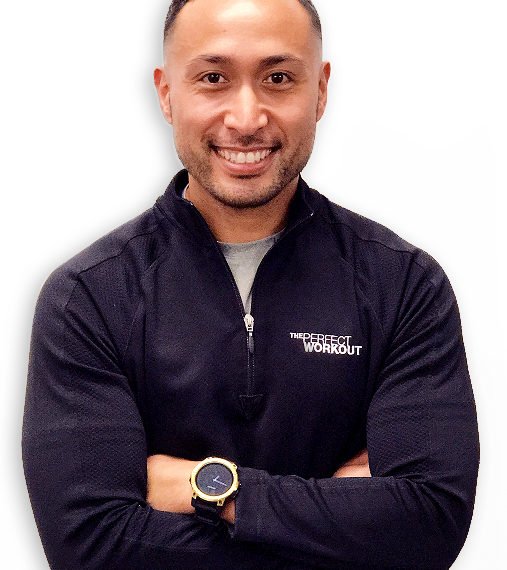 Gary Suka
Facility Manager
Personal Trainer at:
Del Mar/Solana Beach, CA

Born and raised in sunny San Diego, CA, Gary was naturally drawn to every activity available to him both indoor and outdoor. From basketball and boxing to body surfing and skimboarding, he was sure to try anything and everything that would challenge him physically and mentally. Having grown up in an environment where healthy living was the norm, he was surprised to see how many people regularly struggled to stay fit and healthy. Being an advocate for health, and someone who is passionate about helping others, he felt like the fitness industry was the perfect place for him to make an impact.
Gary consistently did his traditional weight lifting workouts and was keeping active with basketball, and boxing when he tore his ACL and meniscus. He had to stop playing basketball and couldn't remain as active as he was used to. Gary's good friend, a Personal Trainer at The Perfect Workout Mission Valley studio suggested that he give it a try. Once he tried the workout and learned about some of the life-changing benefits -- big strength gains, faster metabolism, joint safety, reversed osteoporosis-- he was sold. Everything about The Perfect Workout made sense to him, personally and professionally so he began taking steps to join the team.
Gary went through a 6-week intensive Personal Trainer certification and was selected to join the Mission valley team. Since 2014, Gary has been training clients and he feels like he has found his passion as a Personal Trainer. One of his favorite quotes, is "it is better to give than to receive" -- he feels like he's getting just as much from our clients as they are from him by truly helping them on their own fitness journeys. "I love helping my clients reach those big goals they set when we first started working together. And I get to make lasting friendships in the process."
While training clients, Gary has also consistently incorporated slow-motion strength training for his own workouts and feels the results. "I am stronger than ever!" This method has helped me recover and rehab my knee injuries. Now I'm strong enough to get back into competitive basketball."
For years Gary prepared himself for a Facility Manager position within the San Diego area, and when the opportunity presented itself, he pursued it. In early 2019 Gary was selected to become the Facility Manager of the both the Del Mar studio (where he trains today) and the Mission Valley studio. "Both studios are amazing and I feel like I get to work with my family every day."
Being a Facility Manager has been very fulfilling for Gary. "I love exploring my potential and I truly believe that the sky is the limit. I would love to continue to advance at The Perfect Workout so I can help reach more people with our mission."
Working with trainers in a leadership role has helped Gary expand as a coach in new and exciting ways. "I truly enjoy every moment of it. I love helping my team in different capacities and watching them grow, all while helping our clients reach their goals."
When Gary isn't changing lives at The Perfect Workout, he loves spending time with his kids, singing, songwriting, and playing his guitar.
His goals are to keep growing as a father, Personal Trainer, and Facility Manager. He hopes to empower the trainers in his studios reach for new goals and to become fellow servant leaders at The Perfect Workout.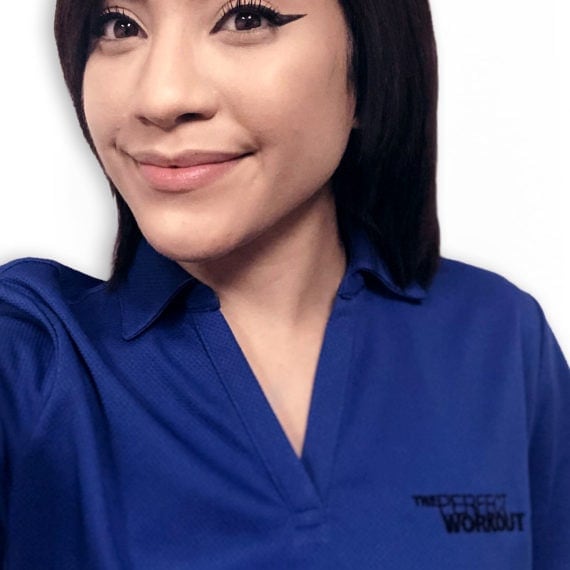 Genesis Feliciano
Personal Trainer
Personal Trainer at:
Del Mar/Solana Beach, CA

Genesis Feliciano was born in Mayaguez, Puerto Rico, and came to the US mainland when she was 10 years old. In hear early adulthood she was fascinated by learning about health and how to maintain it as we age. She discovered slow-motion strength training and the extensive benefits it produced. Her passion for health led her to acquire a personal training certification and join The Perfect Workout. She is thrilled to be helping others become healthier, more energized and get stronger at the Rancho Bernardo studio.
Within her first 9 months of utilizing slow-motion strength training, Genesis put on 15 pounds of lean muscle mass, a challenge many women face. In addition to her own successes, Genesis has been helping many of the Rancho Bernardo clients achieve their goals, big and small. One of her clients, Patricia, joined The Perfect Workout unhappy with her weight and the way she looked. After only 2 months of training together, Genesis had lost 15 pounds and was thrilled with how she looked.
Having tools to show clients all the ways in which they can make progress is one of the perks of working with a Personal Trainer at The Perfect Workout. "I consider my clients friends, and it's amazing seeing the excitement of your friend reaching their goals."
Having worked in a gym for 4 years prior to joining The Perfect Workout, Genesis feels a huge difference in the positive environment at The Perfect Workout. "I swear, we've got the BEST team. We all love, respect and care for one another. It's like having a family to spend time with daily."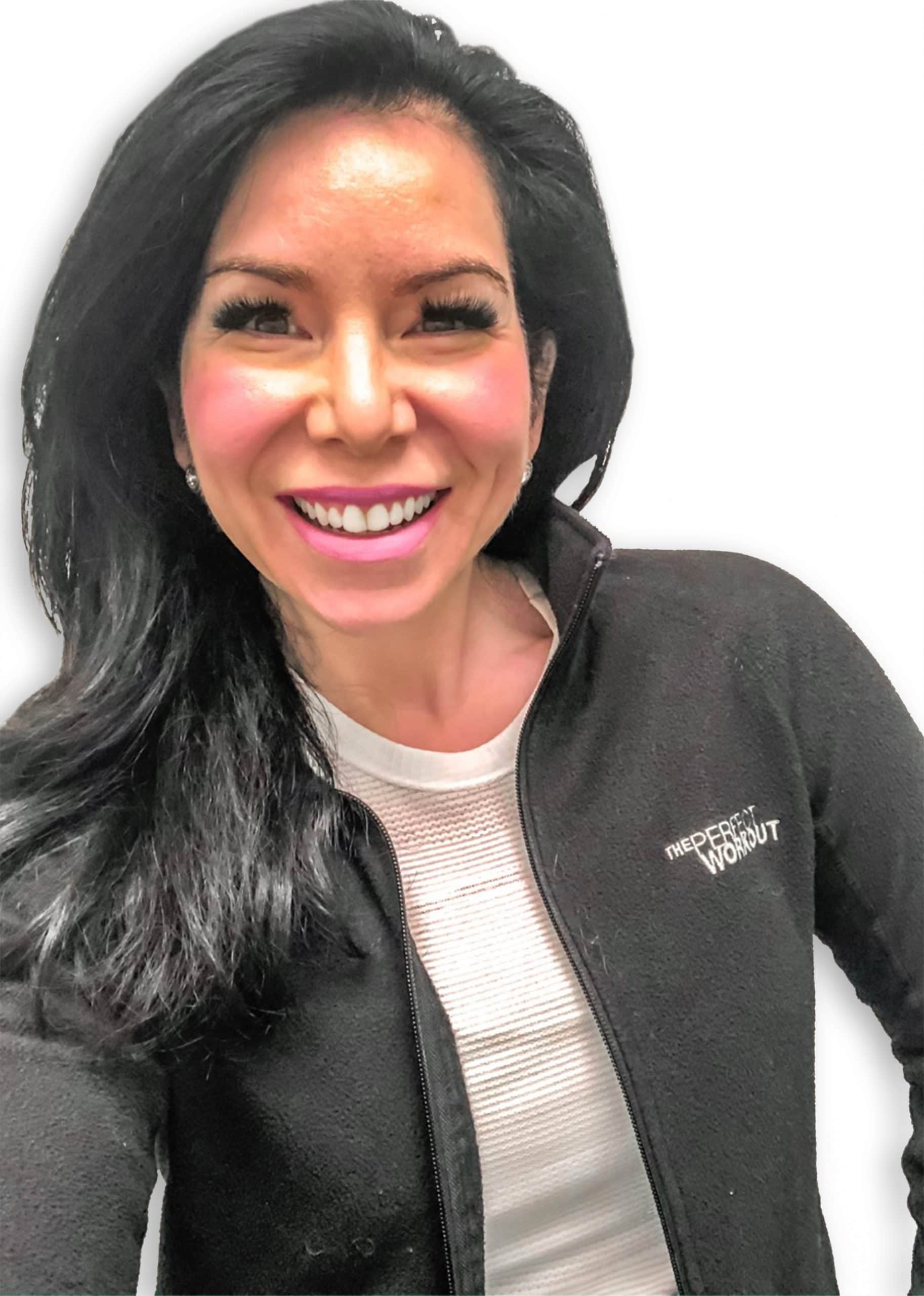 Rhonda Regalado
Personal Trainer
Personal Trainer at:
Del Mar/Solana Beach, CA