If you are near Fairfax, VA, we found the best Personal Trainers for you. The Perfect Workout's Certified Personal Trainer team helps people of all experience levels and conditions in Fairfax to transform their bodies in just 20 minutes, twice a week. Each strength training session, coached 1-on-1 by a Personal Trainer, will give you full body results in minimum time. Just East of Chain Bridge Road, you'll find the private training studio North of the Residence Inn.
Schedule a Workout
New to The Perfect Workout? You can book an intro workout at the Fairfax, VA studio today:
Personal Trainer
El Cerrito, CA
San Francisco East Bay
513 El Cerrito Plaza
El Cerrito, CA 94530
Schedule a Workout
New to The Perfect Workout? You can book an intro workout at the El Cerrito, CA studio today:
Personal Trainers in Fairfax, VA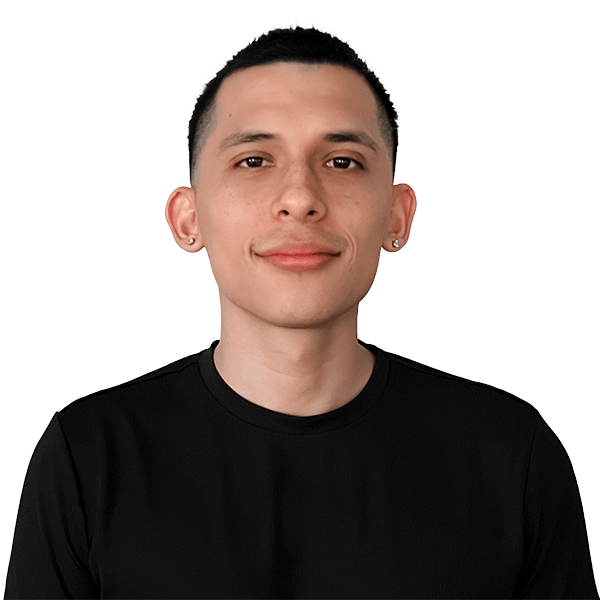 Alan Gonzalez
Facility Manager
Alan's personal fitness journey began in 2014 when he immersed himself in the world of nutrition and exercise. After coaching kids' sports for 6 years he began training friends and family members while he learned as much as he could about how the human body adapts to exercise.  
During this time Alan's mom suffered a sudden heart attack at just 40 years old due to a lack of exercise & poor eating habits. Alan began helping her on her own fitness and health journey, and his future career in Personal Training began. "I became a personal trainer because I want to help people live a longer, better, healthier life! My mom was the motivation behind it all!"
Alan did extensive exercise research and experimented with many workouts until he found Slow-Motion Strength training. Within a month of utilizing the method we use at The Perfect Workout and following a nutrition plan, he gained visible muscle throughout his entire body and  lost a lot of body fat. "I look very lean!"
Now, as a Certified Personal Trainer at The Perfect Workout, Alan gets to work closely with his members to help them make some of those same healthy changes in their lives. He believes the best thing about 1-on-1 personal training is the relationships he builds with his members. Their goals become his goals.
"I have a member who was very limited in her range of motion on her legs and had weak muscles in that area when she first started. Since then her range of motion has increased and so have her weights. We are working well together and going at a slow pace that she feels comfortable with. She's very happy with her results and has even called me a magician because of how far we've come!"
"I love what I do. I train my members hard, but also pay attention to all the tiny details so we can maximize results."
Amin Salah
Personal Trainer
Amin grew up in northern Virginia and has always been an active person. He played soccer and ran track in high school. Amin found his passion for the gym and weightlifting towards the end of high school and throughout college and experienced physical and mental benefits.
Amin realized he wanted a career helping people in a health or fitness related field, so he spent time expanding his knowledge on different workout methods, lifting techniques and nutrition. He began training and helping his friends and family members in the gym and with their nutrition. 
Amin found that he enjoyed sharing his knowledge and helping others reach their goals and decided to pursue his dream career path as a Personal Trainer while working towards his BA in Nursing. 
"The most important thing to me aside from making sure my members reach their goals is to make sure they are comfortable and confident in their workout; I strive to ensure that the people I train look forward to coming into their workout as well as enjoy each session we have."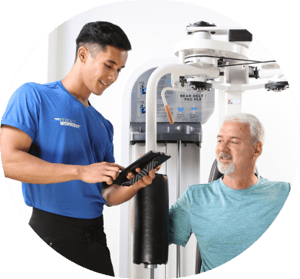 More About Our Fairfax Studio
Science-Backed
Our
Certified Personal Trainers
in Fairfax are ready to help you achieve your fitness goals with our signature
slow-motion high intensity method
of exercise. Each science-backed workout is
personalized for your goals and any medical needs.
Because each of your workouts is personalized for you under the watchful eye of one of our Certified Personal Trainers in Fairfax, it's always a safe challenge for
your
needs.
Guaranteed
The best part? We guarantee results in just 20 minutes, twice a week. Perfect for grabbing a brief, yet effective workout while running errands in the Fairfax area.
Proven Results
Over the last 20+ years, we have helped over 40,000 people increase lean muscle mass, lose weight, and so much more. See what kind of
results
real members like you have gotten.
We're the largest privately-owned 1-on-1 personal training company in the United States with over 60 locations nationwide.
Our science-backed, slow-motion strength training program has been featured in peer-reviewed scientific journals such as the Journal of Sports Medicine and Physical Fitness, and national media including The Wall Street Journal, NPR, and The New York Times. Proven to be great for both
strength
and
aerobic or cardiovascular benefits
.
Easy-to-join
The best way to learn more about how this safe and effective program can be customized for you is to try it for yourself.
Learn more about our private 1-on-1 sessions in a clinically-controlled environment at our Fairfax studio
.
Learn more about our 1-on-1 online virtual training programs that take place in the comfort of your own home.