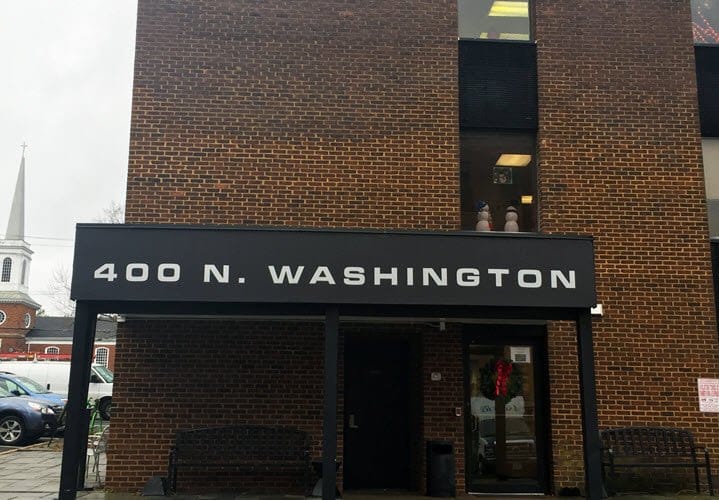 Personal Trainer
Falls Church, VA
D.C.
400 N. Washington St. #204
Falls Church, VA 22046
The best Personal Trainers in the Falls Church area are revolutionizing the way people exercise! The Perfect Workout's Certified Personal Trainer team helps people of all experience levels and conditions in Falls Church to transform their bodies in just 20 minutes, twice a week. Each strength training session, coached 1-on-1 by a Personal Trainer, will give you full body results in minimum time. Located off the Southeast corner of Columbia and Washington, the Falls Church studio is the perfect place to begin or enhance your fitness journey.
Schedule a Workout
New to The Perfect Workout? You can book an intro workout at the Falls Church, VA studio today:
Personal Trainer
Falls Church, VA
D.C.
400 N. Washington St. #204
Falls Church, VA 22046
Schedule a Workout
New to The Perfect Workout? You can book an intro workout at the Falls Church, VA studio today:
Personal Trainers in Falls Church, VA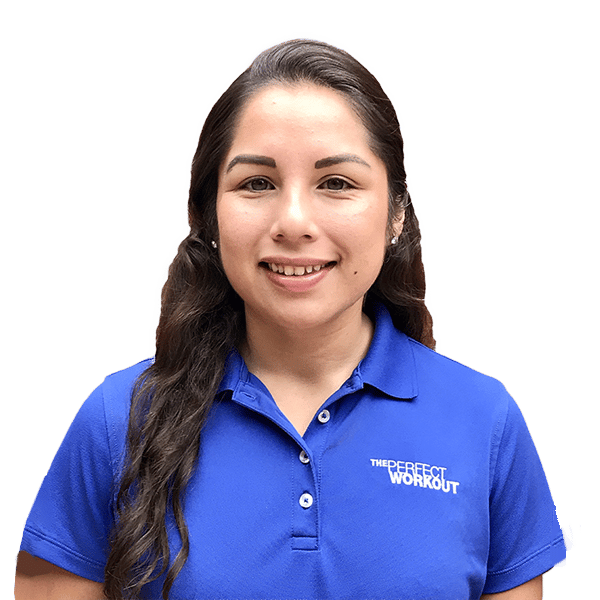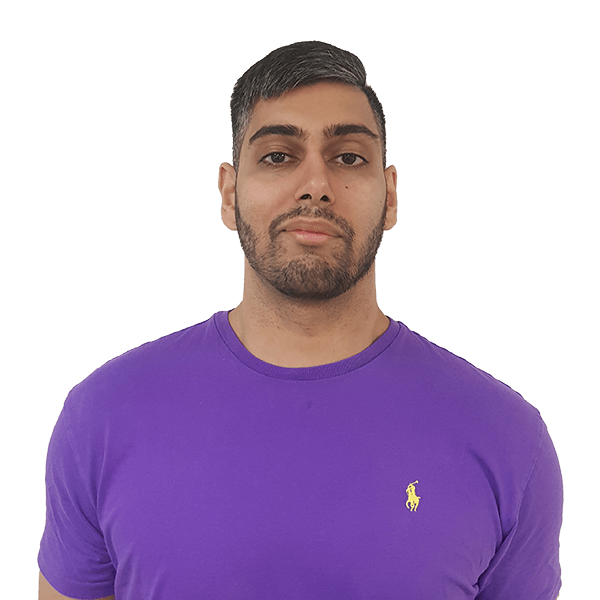 Andreina Daza
Facility Manager
Fitness has been a pillar in Andreina's life since she began playing soccer at the age of 5. As a teen, she tried it all -- group exercise classes, kickboxing, yoga, and dance fitness but eventually focused on weightlifting. Andreina was seeking to maximize her strength and build lean muscle mass and when she discovered slow-motion strength training she immediately understood the value of the brief and intense workouts and adopted the method.
Andreina is a Northern Virginia local and Virginia Tech and George Mason University alumni. She holds a master's degree in Organizational Psychology and has experience as a workforce analytics consultant. As a data-driven person, she enjoyed the work but the nature of the job had her in front of a laptop 45+ hours a week, on top of that she tore her ACL and meniscus playing soccer. The combination of her sedentary job and debilitating injury made it a struggle for Andreina to continue her workouts and maintain her weight.
Knowing she had the tools to feel happier and healthier, Andreina decided to dedicate an entire year to working on herself so that she could both improve her health and grow as a person. During that journey, she learned how to maintain an active lifestyle of weightlifting, and all the activities she loves like soccer, biking, yoga, and dance. Along with changing her eating habits, her strength training workouts allowed her to lose more than 50 pounds and completely reshape her body.
"Having a repaired ACL and meniscus, safety is of the utmost importance to me. If I'm not careful now and always, my knee won't last, which means a decreased quality of life. With our workout, I'm able to make safe strength gains to protect my knee in the long run and to continue to keep the lifestyle that I do."
Andreina ultimately got her Personal Trainer Certification and joined The Perfect Workout. She loves working 1-on-1 with clients and applying her own personal health improvement experiences to her clients' needs. "I enjoy learning about each client and connecting with them on a personal level. Each client's abilities and goals are unique, and I enjoy looking for those small tweaks that can make our program even more effective for them."
Now, as the Facility Manager in Reston, Andreina is eager as effective as possible for both the trainers and the clients -- to make the studio and her experience as a workforce consultant uniquely positions her to achieve those goals. "I plan to use what I've learned to help us all grow together. My goal is to always be a great trainer and use my expertise to help take The Perfect Workout to the next level."
When she isn't in the studio, Andreina is active playing soccer, biking, dancing, doing yoga, traveling, exploring, and spending quality time with family and friends.
Ultimately Andreina is here to help her trainers and her clients meet their goals and flourish while doing so. "Everyone has their strengths and I hope to support them in being the best versions of themselves!"
Sunny Riat
Personal Trainer
Sunny is beyond passionate about strength training and helping others change their bodies and health through exercise. 
After losing 80 pounds through diet and strength training, Sunny became enthralled with the idea of coaching others to have success in reaching their own fitness goals.  
Now as a Certified Personal Trainer at The Perfect Workout Sunny supports and encourages his members every day in the studio.
"Most people mentally doubt themselves and their capabilities. By encouraging my members, I'm able to unlock new levels of fitness and strength in them as long as they are willing to put in the work!"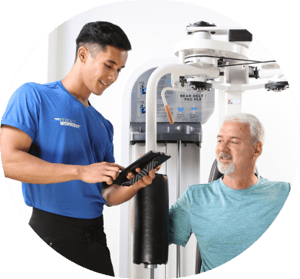 More About Our Falls Church Studio
Science-Backed
Our
Certified Personal Trainers
in Falls Church are ready to help you achieve your fitness goals with our signature
slow-motion high intensity method
of exercise. Each science-backed workout is
personalized for your goals and any medical needs.
Because each of your workouts is personalized for you under the watchful eye of one of our Certified Personal Trainers in Falls Church, it's always a safe challenge for
your
needs.
Guaranteed
The best part? We guarantee results in just 20 minutes, twice a week. Perfect for grabbing a brief, yet effective workout while running errands in the Falls Church area.
Proven Results
Over the last 20+ years, we have helped over 40,000 people increase lean muscle mass, lose weight, and so much more. See what kind of
results
real members like you have gotten.
We're the largest privately-owned 1-on-1 personal training company in the United States with over 60 locations nationwide.
Our science-backed, slow-motion strength training program has been featured in peer-reviewed scientific journals such as the Journal of Sports Medicine and Physical Fitness, and national media including The Wall Street Journal, NPR, and The New York Times. Proven to be great for both
strength
and
aerobic or cardiovascular benefits
.
Easy-to-join
The best way to learn more about how this safe and effective program can be customized for you is to try it for yourself.
Learn more about our private 1-on-1 sessions in a clinically-controlled environment at our Falls Church studio
.
Learn more about our 1-on-1 online virtual training programs that take place in the comfort of your own home.