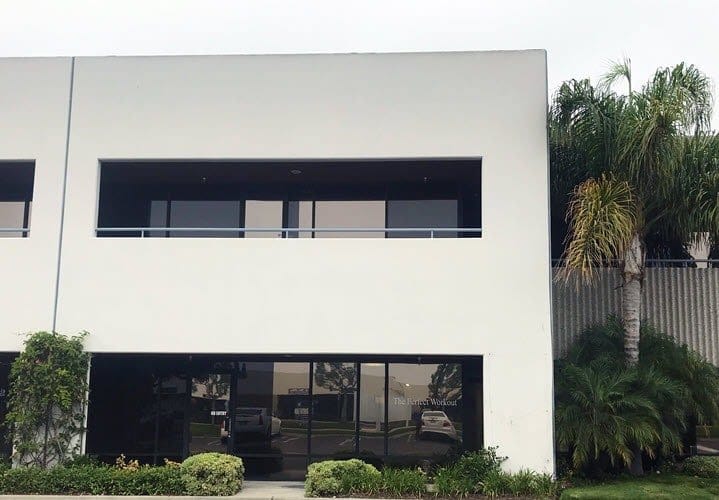 Personal Trainer
Huntington Beach, CA
Orange County
16742 Gothard St #106
Huntington Beach, CA 92647
Get guaranteed results with the best Personal Trainers in Huntington Beach. The Perfect Workout's Certified Personal Trainer team helps people of all experience levels and conditions in Huntington Beach to transform their bodies in just 20 minutes, twice a week. Each strength training session, coached 1-on-1 by a Personal Trainer, will give you full body results in minimum time. Our facility is located behind Bella Terra off Gothard, and between Heil and Warner.
Schedule a Workout
New to The Perfect Workout? You can book an intro workout at the Huntington Beach, CA studio today:
Personal Trainer
Huntington Beach, CA
Orange County
16742 Gothard St #106
Huntington Beach, CA 92647
Schedule a Workout
New to The Perfect Workout? You can book an intro workout at the Huntington Beach, CA studio today:
Personal Trainers in Huntington Beach, CA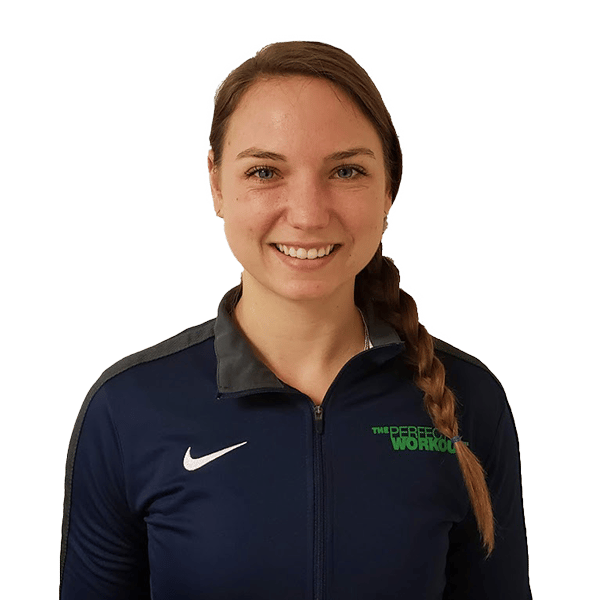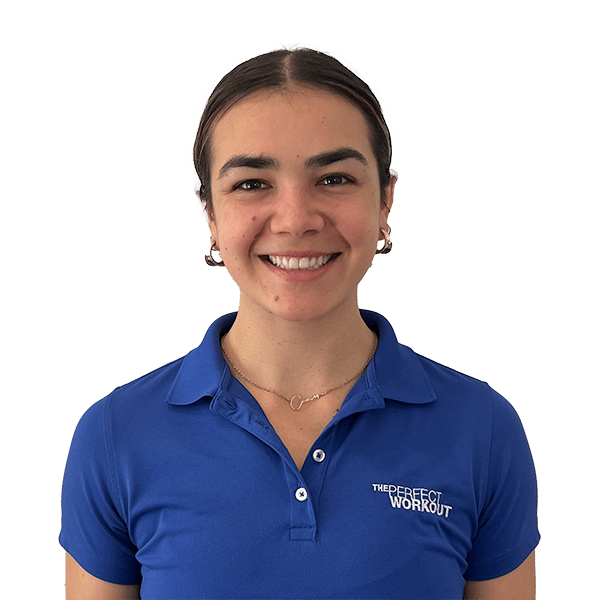 Tiffany Oschmann
Facility Manager
Tiffany Oschmann loves fitness and the countless benefits it does for our health and longevity. She knew she wanted to make a positive impact on people's lives growing up and ultimately pursued a career in the fitness industry. Tiffany became a Personal Trainer at The Perfect Workout and has been coaching clients of all ages and fitness levels in our Huntington Beach studio.
Tiffany believes slow-motion strength has such a positive impact on people's health and also helps them to live their day to day lives with more ease!
Morgan Stiewig
Personal Trainer
Morgan Stiewig grew up playing multiple sports - club cross country, track, soccer, water polo and swimming. High school sports first introduced her to strength training and that's when Morgan began to appreciate and discover her passion for fitness and wellbeing. 
Some of the most influential people in Morgan's life were her coaches and she knew she wanted to share and provide that level of support to others. 
During her fitness career Morgan discovered slow-motion strength training and fell in love with the method. Slow-motion strength training has positively affected her own health and wellness in ways she never thought. Morgan has experienced new personal bests she previously thought were way out of reach.
But most importantly she's helped her members experience wins too. One of her members with double hip and knee replacements has had a tremendous amount of success working with Morgan. Her biggest achievement is being able to finally squat all the way down to the bench and use her muscles to get back up without using her hands. She has also mentioned how much easier it is for her to get up and down around her home and the bathroom and has noticed significant improvement with walking up and down stairs.
One of Morgan's favorite things about working 1-on-1 with members is the ability to develop a meaningful relationship with them. 
"I truly give my members my all and I only want to see them succeed and reach their goals. I love being able to push them and help them bring confidence from within to get past those times of plateau."
Morgan's goal is to share her knowledge and love of fitness with others. While she can promise you will have fun during the session, she can also promise that she will push you to be your best! 
"This truly is a life-changing opportunity and you will see results! After your intro session I can promise you will leave with an abundance of knowledge about our company and your trainers as well as the confidence that you will be taken care of and your goals met. They don't call it the Perfect Workout for nothing! It really only takes 20 minutes and Twice a week to see those Guaranteed results!"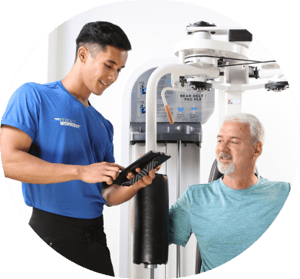 More About Our Huntington Beach Studio
Science-Backed
Our
Certified Personal Trainers
in Huntington Beach are ready to help you achieve your fitness goals with our signature
slow-motion high intensity method
of exercise. Each science-backed workout is
personalized for your goals and any medical needs.
Because each of your workouts is personalized for you under the watchful eye of one of our Certified Personal Trainers in Huntington Beach, it's always a safe challenge for
your
needs.
Guaranteed
The best part? We guarantee results in just 20 minutes, twice a week. Perfect for grabbing a brief, yet effective workout while running errands in the Huntington Beach area.
Proven Results
Over the last 20+ years, we have helped over 40,000 people increase lean muscle mass, lose weight, and so much more. See what kind of
results
real members like you have gotten.
We're the largest privately-owned 1-on-1 personal training company in the United States with over 60 locations nationwide.
Our science-backed, slow-motion strength training program has been featured in peer-reviewed scientific journals such as the Journal of Sports Medicine and Physical Fitness, and national media including The Wall Street Journal, NPR, and The New York Times. Proven to be great for both
strength
and
aerobic or cardiovascular benefits
.
Easy-to-join
The best way to learn more about how this safe and effective program can be customized for you is to try it for yourself.
Learn more about our private 1-on-1 sessions in a clinically-controlled environment at our Huntington Beach studio
.
Learn more about our 1-on-1 online virtual training programs that take place in the comfort of your own home.