Personal Training Studio

Huntington Beach, CA
Spending your weekends at Bella Terra? Get in a workout at The Perfect Workout's Huntington Beach studio before you hit the shops! Our facility is located behind Bella Terra, off Gothard where we train people to achieve incredible fitness goals in just two, 20-minute workouts a week. Using a unique method of strength training, our Personal Trainers will coach you through a highly effective, full-body workout in minimal time. Schedule your first workout at the Huntington Beach studio today! Trainers     How It Works
16742 Gothard St #106
Huntington Beach, CA 92647

| | |
| --- | --- |
| Monday | |
| Tuesday | |
| Wednesday | |
| Thursday | |
| Friday | |
| Saturday | |
Trainers At This Studio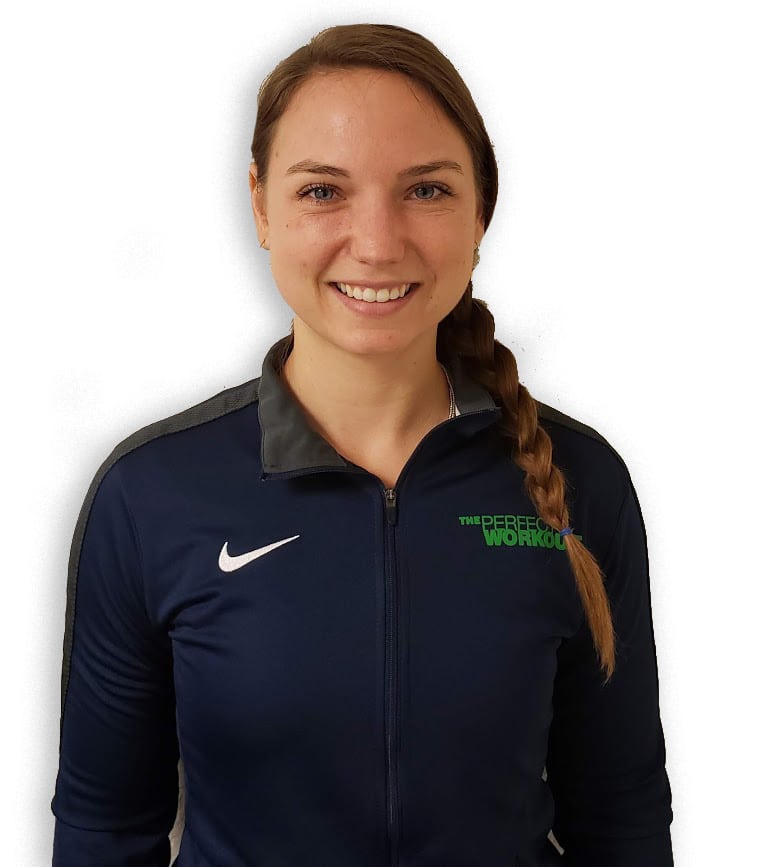 Tiffany Oschmann
Facility Manager
Personal Trainer at:
Huntington Beach, CA

Tiffany Oschmann loves fitness and the countless benefits it does for our health and longevity. She knew she wanted to make a positive impact on people's lives growing up and ultimately pursued a career in the fitness industry. Tiffany became a Personal Trainer at The Perfect Workout and has been coaching clients of all ages and fitness levels in our Huntington Beach studio.
Tiffany believes slow-motion strength has such a positive impact on people's health and also helps them to live their day to day lives with more ease!
Roben Bernal
Personal Trainer
Personal Trainer at:
Huntington Beach, CA

Roben found his passion for strength training as a senior in high school. He struggled with being underweight, and as he began to see personal results from weight training, he started investigating various types of fitness. He took workshops hosted by NASM and attended strength and conditioning seminars across California.
He was studying Exercise Physiology in college when Roben became a NASM Certified Personal Trainer. Having been able to put on 40 pounds of lean muscle mass himself, Roben wanted share what strength training could do for others.
Roben's training methods and philosophy aligned with the core values of The Perfect Workout. He was ecstatic to find a way to help people improve themselves one super-slow workout at a time! In late 2018, Roben was selected to join The Perfect Workout's training team and has been a part of the Huntington Beach studio since.
Roben has a calculated approach to coaching his clients through each exercise. He likes to be precise, purposeful and always have a plan. He appreciates the 1-on-1 atmosphere because it allows him to give each client a significant amount of attention to detail. "We are able to follow their progress closely and help them create an impact that extends far beyond the studio. It transcends into how their family and friends see them as their quality of life improves."
He may be serious about exercise, but Roben also likes to keep the 1-on-1 sessions fun. "The environment at the Huntington Beach Studio is very nurturing and very much like a family. A lot of our clients come to visit us even when they are not working out!"