Personal Training Studio

La Jolla, CA
Get in shape with a personal trainer in La Jolla today.  Just off Pearl Street, next to Café Milano is the foundational training studio that started it all over 20 years ago. The Perfect Workout began with its first studio in La Jolla and has expanded all across San Diego and the rest of the United States with over 62 studios. We provide a unique delivery of personal training with a special method of exercise. To work with a Personal Trainer at our La Jolla location, or anywhere in the San Diego area, give the studio a call or learn more here. You can also workout with us from your home with our Virtual Training program. Learn more here.
715 Pearl St.
La Jolla, CA 92037

| | |
| --- | --- |
| Monday | |
| Tuesday | |
| Wednesday | |
| Thursday | |
| Friday | |
| Saturday | |
Trainers At This Studio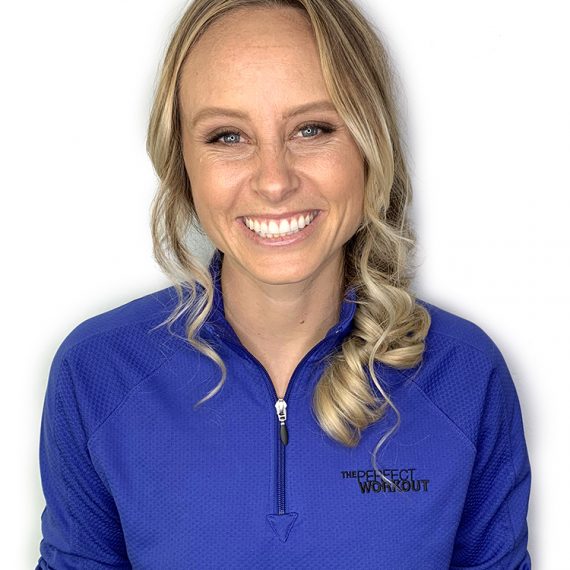 Caitlin Benson
Facility Manager
Personal Trainer at:
La Jolla, CA

Caitlin has always been passionate about living an active lifestyle. She began swimming competitively at a very young age and ultimately became a high school All American. Caitlin took her active lifestyle and expanded her knowledge of fitness with a B.A. in Exercise Science from Point Loma Nazarene University. After graduation, she began her career in a physical therapy clinic.
During her time in physical therapy, she was introduced to The Perfect Workout and was instantly hooked on the method. The slow-motion strength training method that The Perfect Workout uses, allowed her to enjoy strength training in a safe, effective, and time-efficient manner. "I feel way stronger when I engage in everyday activities as well as when I swim and run!"
In March of 2015, Caitlin decided she wanted to use her exercise science and physical therapy background and start working with fitness clients 1-on-1. After getting certified as a Personal Trainer, Caitlin began training clients at The Perfect Workout's first location, in La Jolla, CA. After 6 months, Caitlin was promoted to Facility Manager and has been overseeing the La Jolla Studio ever since. "I absolutely love it. The La Jolla team works so well together!"
Always enthusiastic to help others transform their lives to be healthier and happier, training clients at The Perfect Workout is tremendously rewarding for Caitlin. "Seeing them progress so quickly before your eyes, and getting to know them well. They almost become like family!"
Living an active life is still an integral part of Caitlin's life. When she is not training clients, she likes to swim, run, ride horses, go to the beach, surf, hike, camp, and enjoy the outdoors with her husband and puppy!
But Caitlin isn't stopping here: "I would like to eventually get my doctorate in physical therapy one day and incorporate what I learn there into working with clients"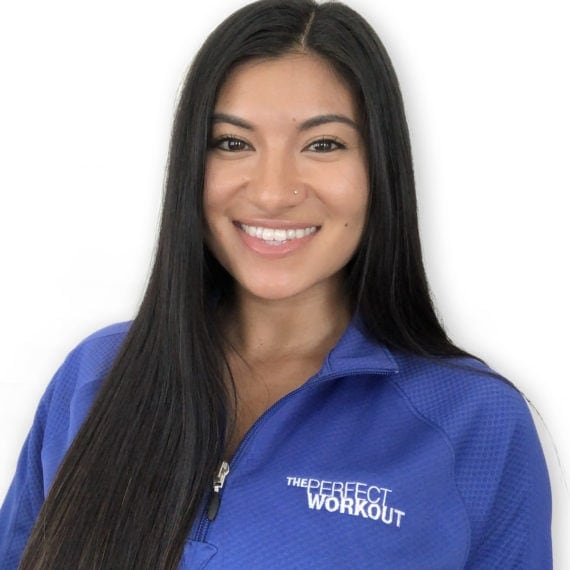 Nicole Rascon
Personal Trainer
Personal Trainer at:
La Jolla, CA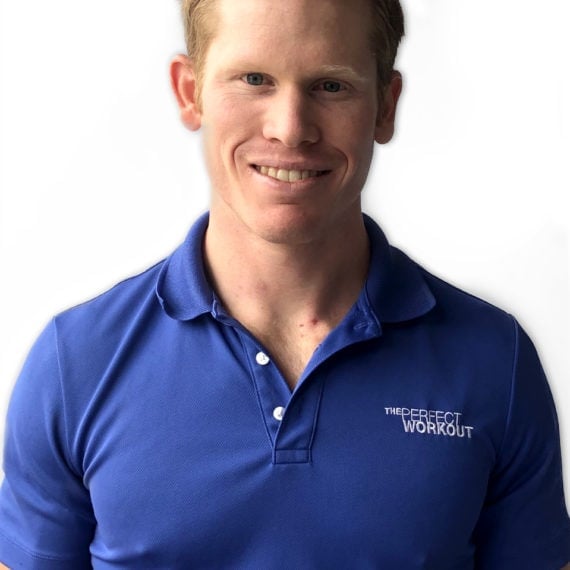 Isaiah Hilton
Personal Trainer
Personal Trainer at:
La Jolla, CA

Isaiah Hilton graduated from the University of South Carolina with a Bachelor's degree in Biology. Isaiah's passion around challenging himself, exercising, and helping people lead him to a career in Personal Training. As a Personal Trainer at The Perfect Workout, Isaiah is able merge his passions together by helping people exercise and achieve their health and fitness goals. Outside of The Perfect Workout, you can find Isaiah coaching high school track or studying in the library in pursuit of a Master's degree in Teaching from the University of San Diego.