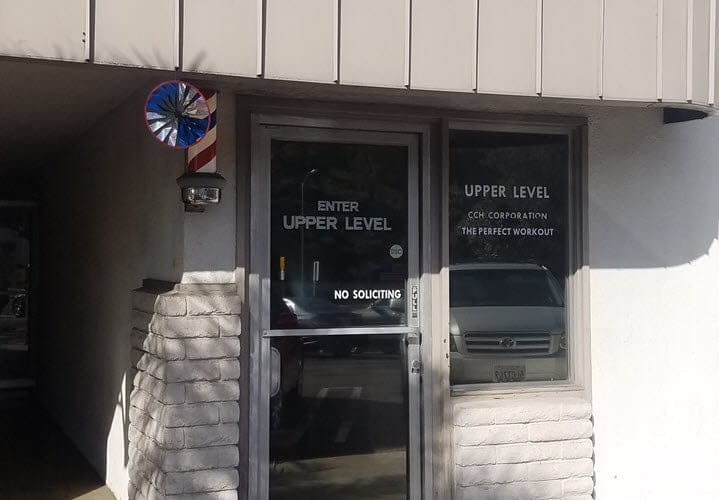 Personal Trainer
Laguna Niguel, CA
Orange County
30001 Crown Valley Pkwy #L
Laguna Niguel, CA 92677
Get guaranteed results with the best Personal Trainers in Laguna Niguel at one of our Orange County studios. The Perfect Workout's Certified Personal Trainer team helps people of all experience levels and conditions in Laguna Niguel to transform their bodies in just 20 minutes, twice a week. Each strength training session, coached 1-on-1 by a Personal Trainer, will give you full body results in minimum time. Book a session at our studio off Crown Valley Parkway between La Paz and Niguel for your first workout.
Schedule a Workout
New to The Perfect Workout? You can book an intro workout at the Laguna Niguel, CA studio today:
Personal Trainer
Laguna Niguel, CA
Orange County
30001 Crown Valley Pkwy #L
Laguna Niguel, CA 92677
Schedule a Workout
New to The Perfect Workout? You can book an intro workout at the Laguna Niguel, CA studio today:
Personal Trainers in Laguna Niguel, CA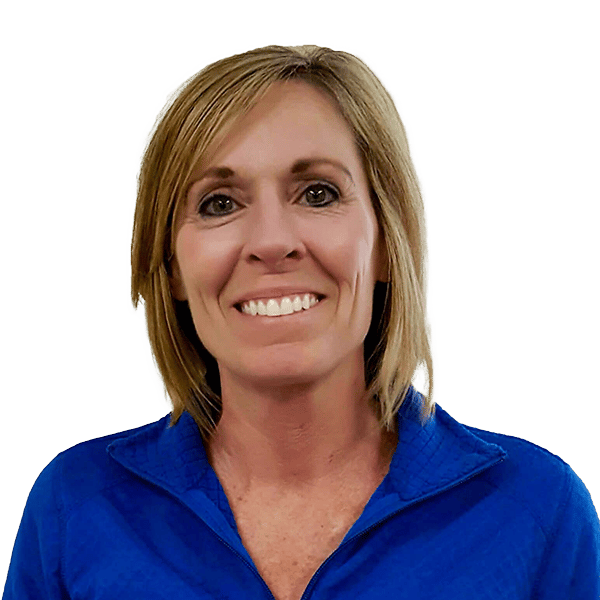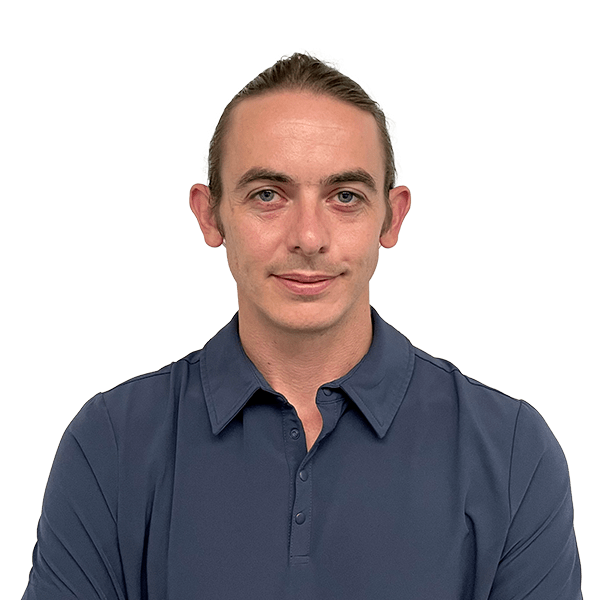 Kim Mendoza
Facility Manager
Kim has been a part of The Perfect Workout since 2009, but that's not when her fitness journey started. In the 1980's Kim immersed herself into exercise, where she taught aerobics, step aerobics, yoga and weight lifting. She was in incredible shape then, and she continues to stay in incredible shape.
However, Kim's success in physical fitness hasn't been a straight line. Kim eventually left the fitness industry and took another career path. Before she knew it, she found herself in a demanding job, with two kids and 40 extra pounds on her body. Staying in shape had become difficult. After a few years, Kim made the decision to change her body and her life. "I went to a fitness center to get my butt in gear!"
Kim remembered how incredible exercise had made her feel and realized it was something she was not willing to give up again. "I don't know why I ever got out of it." She made the commitment from then on to make exercise a priority again.
After renewing her personal fitness journey, Kim thought it was time to take the next step and become certified as a Personal Trainer. Having personally struggled with time constraints in the past, Kim was drawn to our twice a week methodology. After trying our Slow-Motion High Intensity workout, she was hooked. Kim joined The Perfect Workout and went through the extensive certification process and is now one of our longest tenured personal trainers.
Not only has Kim been a part of our Orange County team for the last 10 years, but she has also been the Facility Manager of our Laguna Niguel studio since 2011.
In the last decade Kim has helped numerous client's transform their bodies and their lives. One of her clients, Joyce Magnuson saw significate weight loss results and dropped 43 pounds while working with Kim. Joyce says, "I never would have been able to do that before. Kim deserves accolades for being with me every step of the way, for being encouraging. I think she's fabulous."
Like many of our clients, Kim is in her 50's. Sometimes it's hard for our clients to believe it, but she only exercises at The Perfect Workout twice a week too.
"Most people think I work out five or six times a week! I know for sure I have a lot more muscle on my body than I did in my 20s, but I weigh the same. I'm so much stronger now. I LOVE The Perfect Workout!"
When Kim is not busy training clients, she enjoys spending time with her dog, her "little angel." She also loves playing and making memories with her granddaughter. For peace and quiet, nothing beats a walk at her favorite place, Dana Point Harbor.
"I love working with all the other instructors at The Perfect Workout! The most rewarding part of the job is knowing that I'm keeping people motivated, and helping them get healthy."
It's a wonderful feeling to be a part of a client's lifestyle change. Knowing that she is helping people get healthy and keeping them motivated is very fulfilling for Kim, "I love it when my clients really get into the workouts and push themselves more than they thought possible. That's when people really see results."
Cory Eppic
Personal Trainer
Cory Eppic is a neuromuscular therapist, Certified Personal Trainer and health educator fascinated by and amazed at the potential of how the human body works. With that passion, Cory searched for a better way to safely work the muscular system. He came across slow-motion strength training and just knew he had to be a part of it!
Now as a Trainer at The Perfect Workout, Cory is helping members 1-on-1. And his members attribute the constant encouragement and pushing them harder than they would by themselves to their increase in strength along with having more energy throughout the week.
Members should be excited to work with Cory because he is just as excited to work with them. 
"I have extensive knowledge of the muscular system and how it functions to better quickly and clearly reach the members goals. I am positive, outgoing, and sociable which will create a fun focus workout atmosphere."
If you're thinking about trying The Perfect Workout, Cory says, "Do it! It truly is a revolutionary way to work out that will not only give you more time during the week but more energy, strength, and confidence to live the life you want to!"
When Cory isn't in the studio he can be found out enjoying nature, whether it's being at the beach, working in his garden, or helping to protect the environment.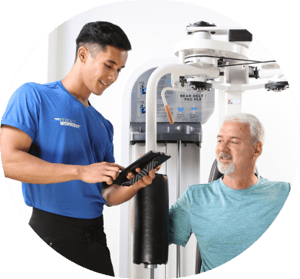 More About Our Laguna Niguel Studio
Science-Backed
Our
Certified Personal Trainers
in Laguna Niguel are ready to help you achieve your fitness goals with our signature
slow-motion high intensity method
of exercise. Each science-backed workout is
personalized for your goals and any medical needs.
Because each of your workouts is personalized for you under the watchful eye of one of our Certified Personal Trainers in Laguna Niguel, it's always a safe challenge for
your
needs.
Guaranteed
The best part? We guarantee results in just 20 minutes, twice a week. Perfect for grabbing a brief, yet effective workout while running errands in the Laguna Niguel area.
Proven Results
Over the last 20+ years, we have helped over 40,000 people increase lean muscle mass, lose weight, and so much more. See what kind of
results
real members like you have gotten.
We're the largest privately-owned 1-on-1 personal training company in the United States with over 60 locations nationwide.
Our science-backed, slow-motion strength training program has been featured in peer-reviewed scientific journals such as the Journal of Sports Medicine and Physical Fitness, and national media including The Wall Street Journal, NPR, and The New York Times. Proven to be great for both
strength
and
aerobic or cardiovascular benefits
.
Easy-to-join
The best way to learn more about how this safe and effective program can be customized for you is to try it for yourself.
Learn more about our private 1-on-1 sessions in a clinically-controlled environment at our Laguna Niguel studio
.
Learn more about our 1-on-1 online virtual training programs that take place in the comfort of your own home.