Personal Training Studio

Laguna Niguel, CA
Get guaranteed results with the best Personal Trainers in Laguna Niguel at one of our Orange County studios. The Perfect Workout's Certified Personal Trainer team helps people of all experience levels and conditions in Laguna Niguel to transform their bodies in just 20 minutes, twice a week. Each strength training session, coached 1-on-1 by a Personal Trainer, will give you full body results in minimum time. Book a session at our studio off Crown Valley Parkway between La Paz and Niguel for your first workout.

Our Certified Personal Trainers in Laguna Niguel are ready to help you achieve your fitness goals with our signature slow-motion high intensity method of exercise. Each science-backed workout is personalized for your goals and any medical needs. Because each of your workouts is personalized for you under the watchful eye of one of our Certified Personal Trainers in Laguna Niguel, it's always a safe challenge for your needs.

The best part? We guarantee results in just 20 minutes, twice a week. Perfect for grabbing a brief, yet effective workout while running errands in the Laguna Niguel area.

Over the last 20+ years, we have helped over 40,000 people increase lean muscle mass, lose weight, and so much more. See what kind of results real clients like you have gotten here.

We're the largest privately-owned 1-on-1 personal training company in the United States with over 60 locations nationwide. Our science-backed, slow-motion strength training program has been featured in peer-reviewed scientific journals such as the Journal of Sports Medicine and Physical Fitness, and national media including The Wall Street Journal, NPR, and The New York Times. Proven to be great for both strength and aerobic or cardiovascular benefits.

The best way to learn more about how this safe and effective program can be customized for you is to try it for yourself. To learn more about our private 1-on-1 sessions in a clinically-controlled environment at our Laguna Niguel studio click here. To learn more about our 1-on-1 online virtual training programs that take place in the comfort of your own home click here.
30001 Crown Valley Pkwy #L
Laguna Niguel, CA 92677

| | |
| --- | --- |
| Monday | |
| Tuesday | |
| Wednesday | |
| Thursday | |
| Friday | |
| Saturday | |
Trainers At This Studio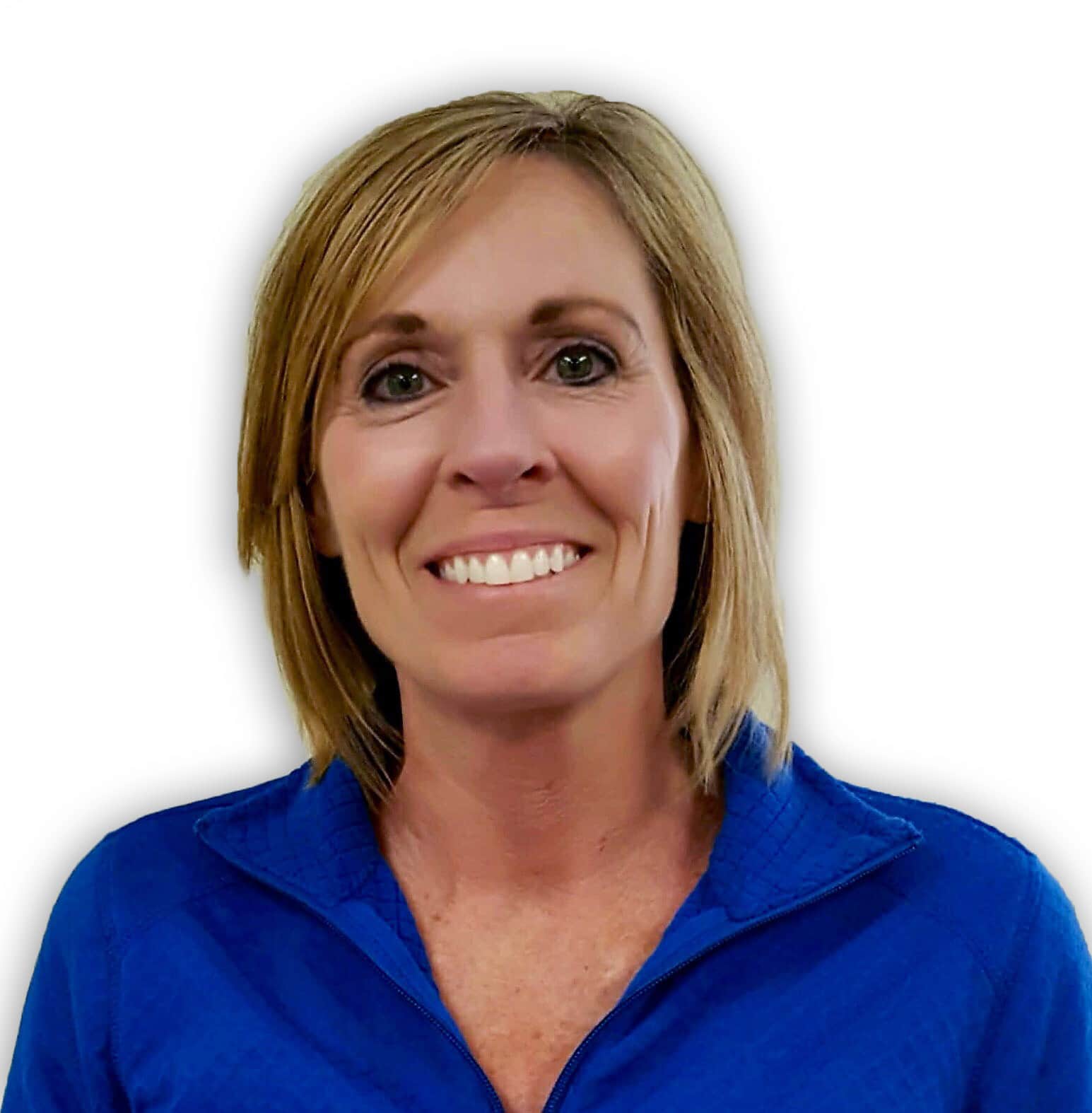 Kim VanLoon
Facility Manager
Personal Trainer at:
Laguna Niguel, CA

Kim has been a part of The Perfect Workout since 2009, but that's not when her fitness journey started. In the 1980's Kim immersed herself into exercise, where she taught aerobics, step aerobics, yoga and weight lifting. She was in incredible shape then, and she continues to stay in incredible shape.
However, Kim's success in physical fitness hasn't been a straight line. Kim eventually left the fitness industry and took another career path. Before she knew it, she found herself in a demanding job, with two kids and 40 extra pounds on her body. Staying in shape had become difficult. After a few years, Kim made the decision to change her body and her life. "I went to a fitness center to get my butt in gear!"
Kim remembered how incredible exercise had made her feel and realized it was something she was not willing to give up again. "I don't know why I ever got out of it." She made the commitment from then on to make exercise a priority again.
After renewing her personal fitness journey, Kim thought it was time to take the next step and become certified as a Personal Trainer. Having personally struggled with time constraints in the past, Kim was drawn to our twice a week methodology. After trying our Slow-Motion High Intensity workout, she was hooked. Kim joined The Perfect Workout and went through the extensive certification process and is now one of our longest tenured personal trainers.
Not only has Kim been a part of our Orange County team for the last 10 years, but she has also been the Facility Manager of our Laguna Niguel studio since 2011.
In the last decade Kim has helped numerous client's transform their bodies and their lives. One of her clients, Joyce Magnuson saw significate weight loss results and dropped 43 pounds while working with Kim. Joyce says, "I never would have been able to do that before. Kim deserves accolades for being with me every step of the way, for being encouraging. I think she's fabulous."
Like many of our clients, Kim is in her 50's. Sometimes it's hard for our clients to believe it, but she only exercises at The Perfect Workout twice a week too.
"Most people think I work out five or six times a week! I know for sure I have a lot more muscle on my body than I did in my 20s, but I weigh the same. I'm so much stronger now. I LOVE The Perfect Workout!"
When Kim is not busy training clients, she enjoys spending time with her dog, her "little angel." She also loves playing and making memories with her granddaughter. For peace and quiet, nothing beats a walk at her favorite place, Dana Point Harbor.
"I love working with all the other instructors at The Perfect Workout! The most rewarding part of the job is knowing that I'm keeping people motivated, and helping them get healthy."
It's a wonderful feeling to be a part of a client's lifestyle change. Knowing that she is helping people get healthy and keeping them motivated is very fulfilling for Kim, "I love it when my clients really get into the workouts and push themselves more than they thought possible. That's when people really see results."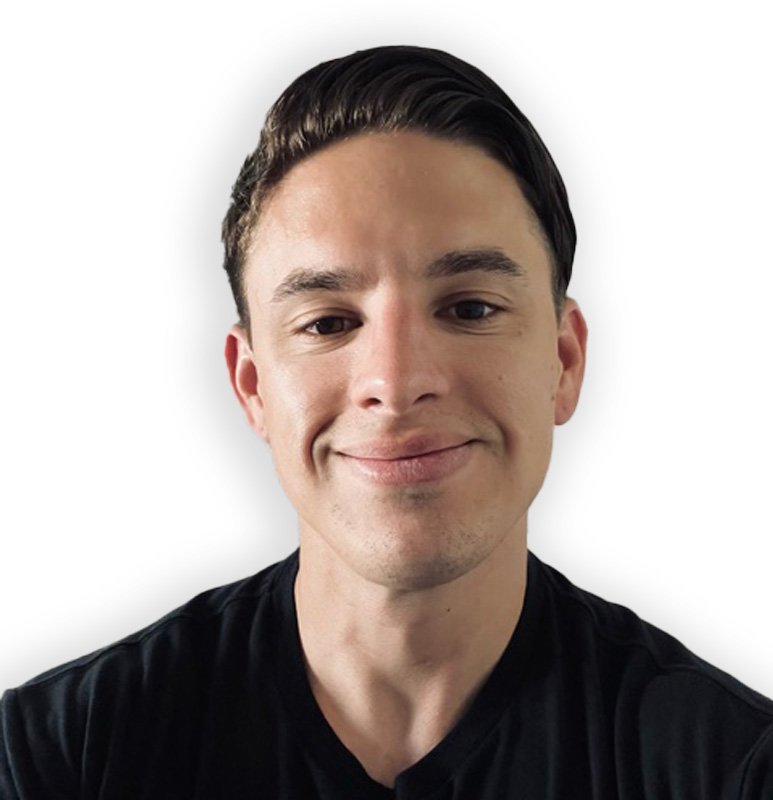 Austin Neal
Personal Trainer
Personal Trainer at:
Laguna Niguel, CA

Austin Neal developed a passion for fitness through athletics and strength training in high
school.
When he was younger he struggled to put on healthy weight and dealt with low energy energy levels. With strength training, Austin was able to transform his body by adding lean muscle mass and gaining healthy habits.
Now, Austin is a Certified Personal Trainer at The Perfect Workout, NASM certified personal trainer is working towards certifications as a Corrective Exercise Specialist and Nutrition Coach.
Being a part of the team in Laguna Niguel allows him to help his clients become the best version of them themselves and he's excited to help you do the same.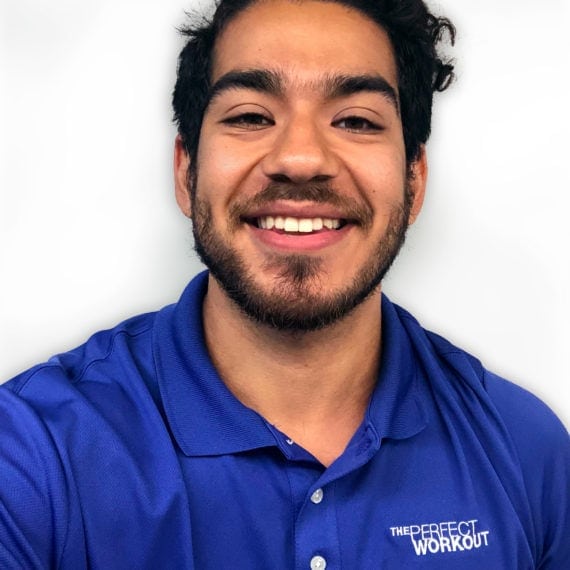 Nathan Mier
Personal Trainer
Personal Trainer at:
Laguna Niguel, CA

Nathan Mier grew up in Fullerton, CA playing sports where his passion for fitness began to bud. As a kid, he played baseball for 9 years and rugby in high school for 2 years. He then went on to coach rugby in college for the local U16 rugby team.
Being in such high-impact sports, Nathan battled injuries which led him to find a solution to working out despite his aches and limitations. He began implementing our slow-motion method in his strength training workouts and found that his injuries began improving over time. In addition, Nathan lost 75 pounds which motivated him to show others that if he can do it, anyone can.
Nathan became a Certified Personal Trainer and joined the Laguna Niguel studio where he works with clients today. The Perfect Workout has truly revolutionized the way he feels, and Nathan loves having the opportunity to share his knowledge with clients. His ability to adapt and modify exercises to cater to seniors and any client's with limitations due to injuries is one of his biggest focuses and one of the many reasons he is such a valued Trainer. "Making sure the client is safe on every exercise is very important to me and my team."
He loves to share his story with his clients to show that any fitness goal you have is possible, you just have to commit. Nathan is also a musician and performs locally all over Orange County and LA. In his free time, he enjoys writing and doing or watching anything sports!