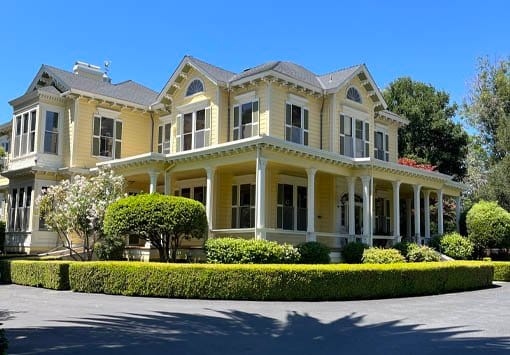 Personal Trainer
Menlo Park, CA
San Francisco Peninsula
1040 Noel Dr. #107
Menlo Park, CA 94025
The best Personal Trainers are revolutionizing the way people exercise at our Menlo Park studio! The Perfect Workout's Certified Personal Trainer team helps people of all experience levels and conditions in Menlo Park to transform their bodies in just 20 minutes, twice a week. Each strength training session, coached 1-on-1 by a Personal Trainer, will give you full body results in minimum time. You can find our semi-private training studio on Noel Drive, at Ravenswood off El Camino Real, near Noel Oaks Apartment Homes, in a large two-story, yellow Victorian building.
Schedule a Workout
New to The Perfect Workout? You can book an intro workout at the Menlo Park, CA studio today:
Personal Trainer
Menlo Park, CA
San Francisco Peninsula
1040 Noel Dr. #107
Menlo Park, CA 94025
Schedule a Workout
New to The Perfect Workout? You can book an intro workout at the Menlo Park, CA studio today:
Personal Trainers in Menlo Park, CA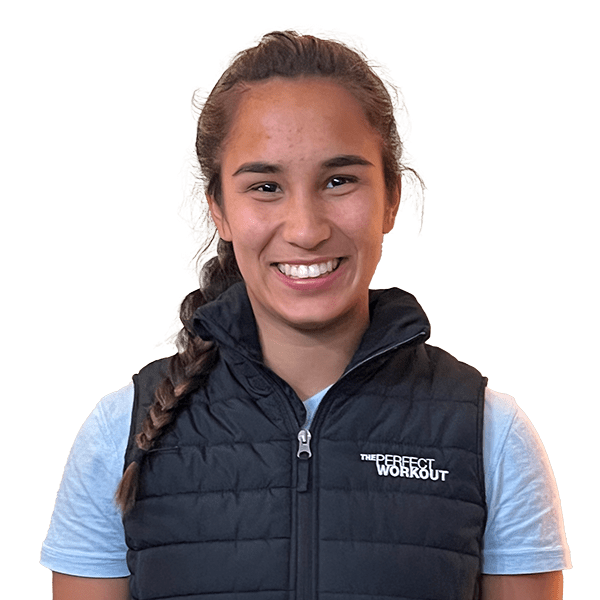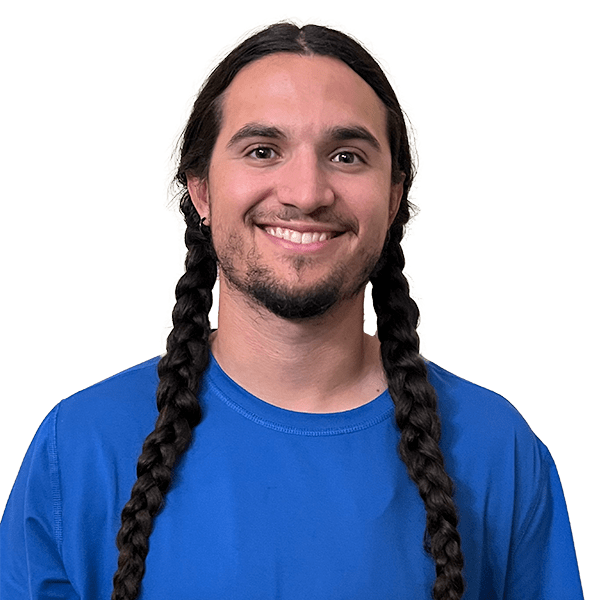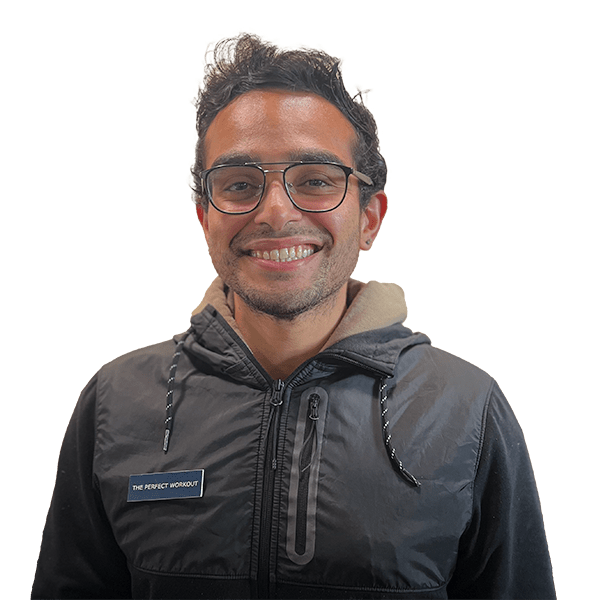 Alyssa Harrison
Facility Manager
North Carolina native, Alyssa Harrison moved to the Golden State a couple years ago. She was raised in a military family and has had the opportunity to live in many locations including: Germany, North Carolina, and New Mexico. Alyssa loves to dance and has had a passion for physical movement from a very young age. An avid ballet dancer through high school, Alyssa found a deep connection to modern dance while in college at Texas Tech University.
Within her dance training, Alyssa took many classes utilizing slow exercises/combinations that focused on form and gaining strength. So applying that same concept to weight training made complete sense to her when she was introduced to The Perfect Workout.
In early 2018, Alyssa earned her Personal Trainer certification and joined the Mill Valley studio. With a background in dance Alyssa is able to bring her knowledge of the body and form into her personal training. "I love it and believe in it!"
When it comes to training clients, Alyssa loves that she gets the 1-on-1 time to give each person her undivided attention. "This means I am really able to observe their form, challenge them in the exercise, and know I am giving 100% for that client."
One of her favorite parts about being a Personal Trainer is seeing the expressions of joy and accomplishment on her client's faces when they notice strength gains, or that their everyday activities have gotten easier. "It feels so good to be a part of The Perfect Workout family and have a role it someone else's journey to better health."
When she's not training clients, Alyssa can be found attending an art event, exploring gorgeous California, hanging with friends, and, of course, dancing!
Brianna "Bri" Nunn grew up in Redwood City, CA and has been an athlete all her life. At a young age, she played a variety of sports including soccer, gymnastics, basketball, softball and competed in club volleyball for 8 years. She eventually moved on from competitive volleyball to pursue track full time as well as joining a gym and becoming an avid weightlifter. 
Currently, Bri is majoring in business with the intent of pursuing law in the future. She also continued her track and field journey at a collegiate level, last year doing 11 different events: the heptathlon (7), pole vault, triple jump, hammer throw, and discus. She even qualified for and competed at the 2022 State Meet at Mt. SAC for high jump. This year, she will mainly focus on pole vault, high jump, javelin and shot put.
Bri was first introduced to slow-motion strength training when she tried the ARX machine and was shocked at how challenging her workout was in such a short period of time.
"I really loved the challenge and intensity of it because it built off my passion of being a "gym rat."
Now as a Certified Personal Trainer at The Perfect Workout, Bri's main goal is to assist members in their fitness journeys through 1-on-1 personal training. 
"I find it so rewarding to build these lifelong relationships as well as being able to share my deep knowledge of health and fitness with members, knowing that I am making a positive impact in their lives!"
Dylan Duvio
Personal Trainer
Dylan Duvio is originally from New Orleans, LA. He made his way out to the Bay Area in 2013 to pursue his academic and athletic career at Stanford University. He competed for the Stanford track and field team in the pole vault. During his collegiate career he was a three time all American with a personal best of 18 feet 4 inches. He took 3rd place at NCAA Division I Outdoor Nationals in 2015. He took 2nd place for team USA in the junior PAN American Games in 2013 and placed 9th at the USATF nationals in 2015, as the youngest vaulter on the field. Dylan graduated from Stanford university with a BA in Science Technology and Society (Interdisciplinary study).
After graduating Dylan has continued with his passion for track and field and has been coaching at De Anza College since 2018. Dylan's love for athletics and healthy living has been a priority of his and a huge part of his educational and life path. While in school Dylan worked with kids in an Applied Behavioral Analysis Therapy setting. He knows how important healthy behavioral habits are in maintaining a healthy independent life and continues to use his knowledge and experience when applying those techniques to training. Dylan's main focus as a trainer is to make sure every member is hitting their goal and staying in tip top form when executing their workouts!
Rodolfo Lara Montes
Personal Trainer
Rodolfo "Rudy" Lara Montes is a San Francisco native passionate about communication, fitness, and helping others. Rudy began to incorporate exercise into his lifestyle during his senior year after seeing his cousins begin pursuing their own fitness goals. 
Rudy began experimenting with his own workout routines while pursuing the path of Criminal Justice Studies at San Francisco State University. After graduating with his bachelor's, he learned that his true passion wasn't law enforcement, but helping others achieve their goals and develop their physical and mental well-being. 
After acquiring his training certification from the National Council of Strength and Fitness, Rudy was introduced to The Perfect Workout. His mentor had been training at The Perfect Workout for years and emphasized how the company truly cared about the development and growth of their members and trainers. 
With a drive to help others and exercise safely and effectively, Rudy knew The Perfect Workout was the perfect fit for him.
Today, Rudy continues to pursue his passions with The Perfect Workout and going for his Life Coaching Certification to bring the best of both worlds into fitness.
Natalie Aquino
Personal Trainer
Natalie's appreciation for health and fitness inspired her become a Personal Trainer to help others on their own journey.
Natalie believes when the mind is connected to the body, incredible changes come about. And she loves that her members are able to achieve these changes in just 20-minutes, twice a week.
When working with her you are sure to leave your workout having learned something new and feeling powerful!
Jared Toulon
Personal Trainer
After years of fitness experience and losing over 160 pounds, Jared Toulon is spreading the importance of healthy living and helping his clients at The Perfect Workout lead healthier lives too.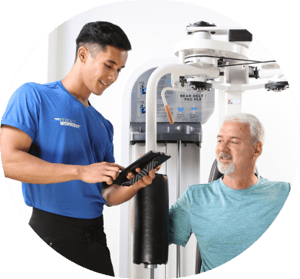 More About Our Menlo Park Studio
Science-Backed
Our
Certified Personal Trainers
in Menlo Park are ready to help you achieve your fitness goals with our signature
slow-motion high intensity method
of exercise. Each science-backed workout is
personalized for your goals and any medical needs.
Because each of your workouts is personalized for you under the watchful eye of one of our Certified Personal Trainers in Menlo Park, it's always a safe challenge for
your
needs.
Guaranteed
The best part? We guarantee results in just 20 minutes, twice a week. Perfect for grabbing a brief, yet effective workout while running errands in the Menlo Park area.
Proven Results
Over the last 20+ years, we have helped over 40,000 people increase lean muscle mass, lose weight, and so much more. See what kind of
results
real members like you have gotten.
We're the largest privately-owned 1-on-1 personal training company in the United States with over 60 locations nationwide.
Our science-backed, slow-motion strength training program has been featured in peer-reviewed scientific journals such as the Journal of Sports Medicine and Physical Fitness, and national media including The Wall Street Journal, NPR, and The New York Times. Proven to be great for both
strength
and
aerobic or cardiovascular benefits
.
Easy-to-join
The best way to learn more about how this safe and effective program can be customized for you is to try it for yourself.
Learn more about our private 1-on-1 sessions in a clinically-controlled environment at our Menlo Park studio
.
Learn more about our 1-on-1 online virtual training programs that take place in the comfort of your own home.