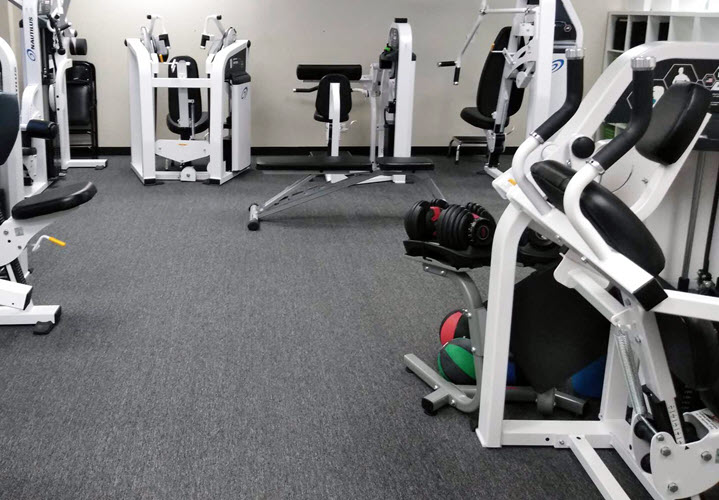 Personal Trainer
Menlo Park, CA
San Francisco Peninsula
1040 Noel Dr. #107
Menlo Park, CA 94025
The best Personal Trainers are revolutionizing the way people exercise at our Menlo Park studio! The Perfect Workout's Certified Personal Trainer team helps people of all experience levels and conditions in Menlo Park to transform their bodies in just 20 minutes, twice a week. Each strength training session, coached 1-on-1 by a Personal Trainer, will give you full body results in minimum time. You can find our semi-private training studio on Noel Drive, at Ravenswood off El Camino Real, near Noel Oaks Apartment Homes.
Schedule a Workout
New to The Perfect Workout? You can book an intro workout at the Menlo Park, CA studio today:
Personal Trainer
Menlo Park, CA
San Francisco Peninsula
1040 Noel Dr. #107
Menlo Park, CA 94025
Schedule a Workout
New to The Perfect Workout? You can book an intro workout at the Menlo Park, CA studio today:
Personal Trainers in Menlo Park, CA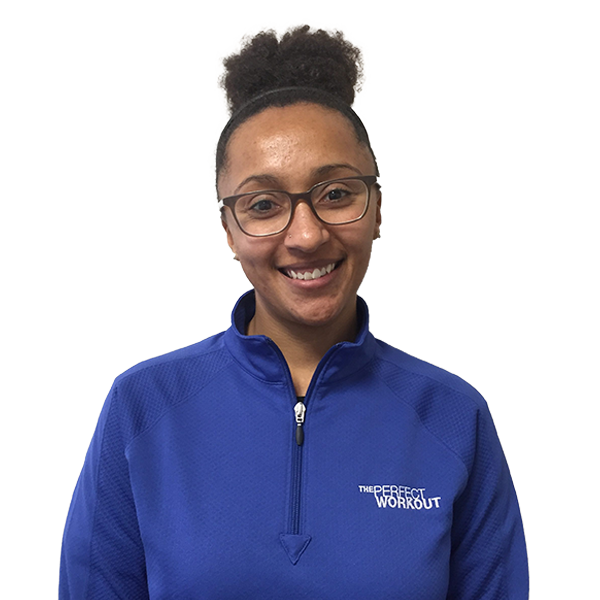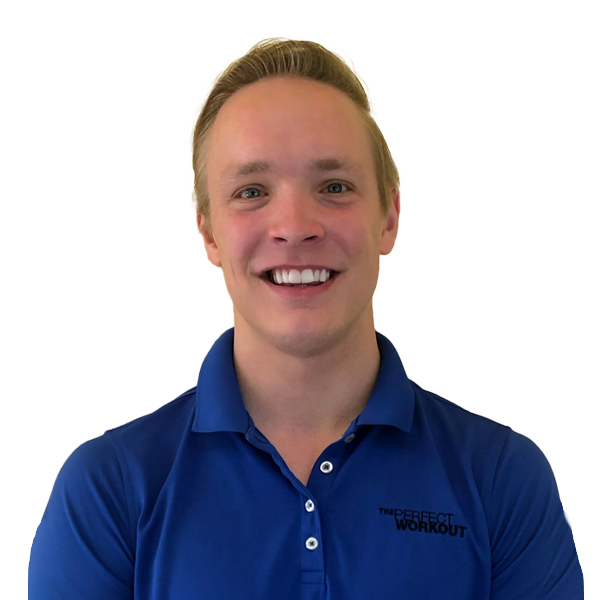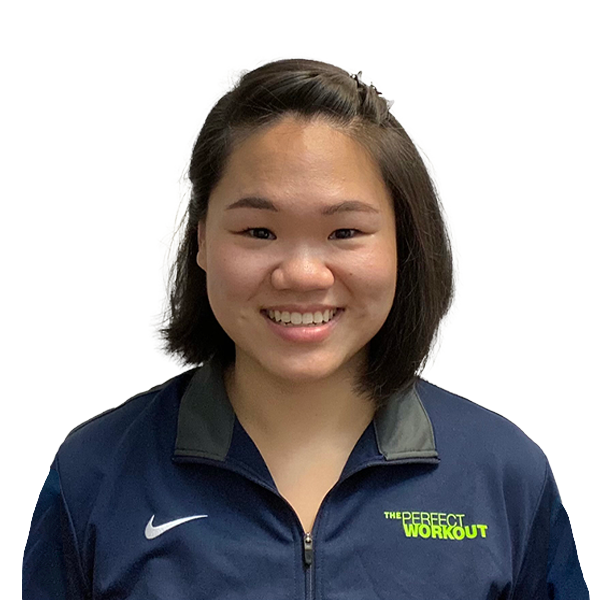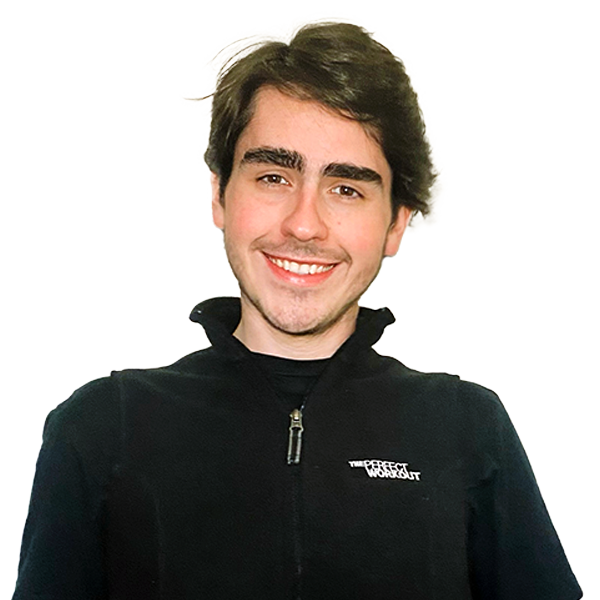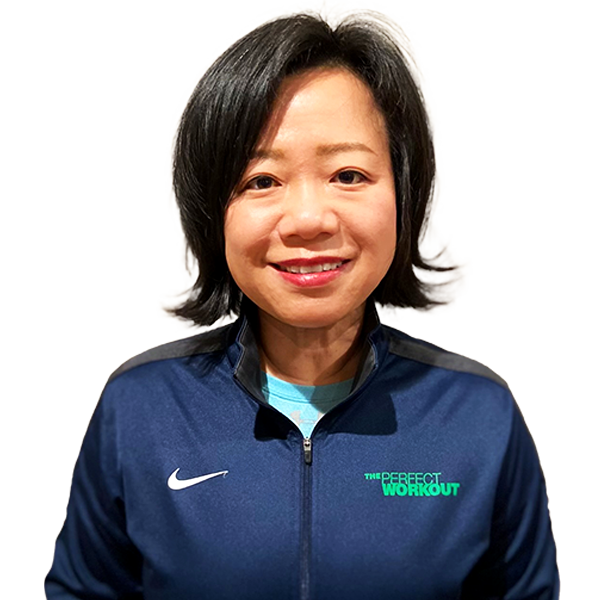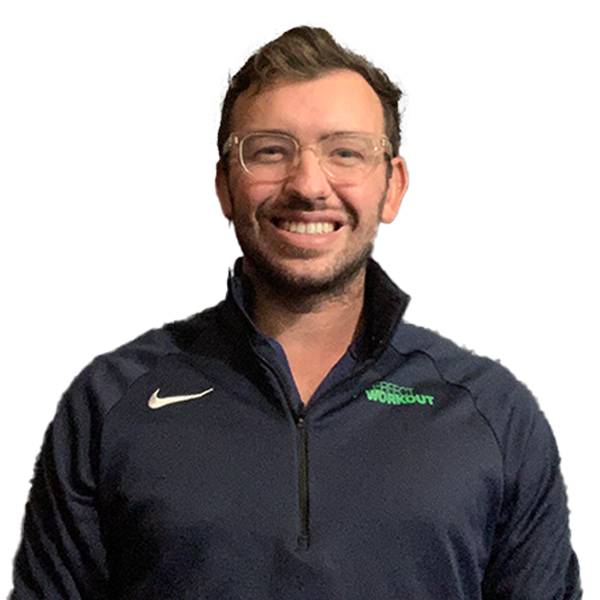 Alyssa Harrison
Facility Manager
North Carolina native, Alyssa Harrison moved to the Golden State a couple years ago. She was raised in a military family and has had the opportunity to live in many locations including: Germany, North Carolina, and New Mexico. Alyssa loves to dance and has had a passion for physical movement from a very young age. An avid ballet dancer through high school, Alyssa found a deep connection to modern dance while in college at Texas Tech University.
Within her dance training, Alyssa took many classes utilizing slow exercises/combinations that focused on form and gaining strength. So applying that same concept to weight training made complete sense to her when she was introduced to The Perfect Workout.
In early 2018, Alyssa earned her Personal Trainer certification and joined the Mill Valley studio. With a background in dance Alyssa is able to bring her knowledge of the body and form into her personal training. "I love it and believe in it!"
When it comes to training clients, Alyssa loves that she gets the 1-on-1 time to give each person her undivided attention. "This means I am really able to observe their form, challenge them in the exercise, and know I am giving 100% for that client."
One of her favorite parts about being a Personal Trainer is seeing the expressions of joy and accomplishment on her client's faces when they notice strength gains, or that their everyday activities have gotten easier. "It feels so good to be a part of The Perfect Workout family and have a role it someone else's journey to better health."
When she's not training clients, Alyssa can be found attending an art event, exploring gorgeous California, hanging with friends, and, of course, dancing!
Kevin Pomeroy
Personal Trainer
Growing up in Half Moon Bay, California, Kevin has a deep connection to the Bay Area.
He began his athletic career at age 3 after his parents found him doing pull-ups on the kitchen drawers!  Seeing his display of athleticism and proclivity for tumbling, Kevin's parents signed him up for gymnastics right away where he would spend his youth developing his acrobatic skills.
Transitioning to the sport of springboard and platform diving in middle school, Kevin sustained a back injury that prevented him from participating in the activity he loved so much.  Having searched in a variety of places for a way to heal his back pain and seeing little to no relief in each, Kevin began working with a personal trainer to get stronger.  He not only found the results he was looking for quickly but discovered a sustainable, long-term solution that would help him achieve his athletic and personal goals for many years to come.
Kevin was recruited on scholarship to the University of Wisconsin-Madison where he would continue his diving career while pursuing a degree in history and a minor in graphic design. During his time in the weight rooms there, he developed a passion for strength training and the processes involved in helping people get stronger. He loves the positive and productive attitude of the fitness environment and the people who make it that way.  As part of The Perfect Workout family, Kevin is eager to help people meet their fitness goals and stay active!
Kylie Ho's love for weight training began in high school and has flourished into a fulfilling career at The Perfect Workout.
At a young age, Kylie was diagnosed clinically obese. As she started high school, she joined the track and field team and immediately fell in love with the sense of empowerment that came from weight lifting.
Kylie ultimately lost the weight as a result of her new strength training routine, a healthier diet and the help of a Personal Trainer.
Unfortunately, the strict regimen of working out 6 days a week wore her out physically and mentally. Kylie reevaluated what she wanted for herself and her health and it led her to a career in Personal Training.
Kylie became NASM and Slow-Motion Strength Training certified and joined the team of trainers at the Perfect Workout.
Now as a Certified Personal Trainer, Kylie is helping her clients change their bodies and their lives with a safe and sustainable method.
It has been very rewarding for Kylie to train clients, help them reach their goals and gain the confidence in their bodies. She is proud to be a part of a community that is inclusive and promotes fitness for anybody and every body type.
She looks forward to helping you achieve the results you want in as little as 20 minutes, twice a week.
Jared Toulon
Personal Trainer
After years of fitness experience and losing over 160 pounds, Jared Toulon is spreading the importance of healthy living and helping his clients at The Perfect Workout lead healthier lives too. 
Merry Konardi
Personal Trainer
Merry has been slow-motion strength training since 2015. She's found that this method of weight lifting is the safest way to exercise around her old injuries and inflammations.
After caring for her elderly parents and helping them regain their mobility and general wellness, Merry was motivated to help more people improve their health.
Now, Merry is a Certified Personal Trainer at The Perfect Workout, helping people change their bodies and lives through slow-motion strength training.
Merry coaches her clients to approach each exercise with good form and an "I can do it" attitude.
Cameron Nolasco
Personal Trainer
Born and raised in San Diego, Cameron Nolasco took full advantage of the sunny beach lifestyle. In fact, Cameron learned to how to swim by the age of 2, before even walking. In addition to other beach sports such as surfing and volleyball, he also played soccer, basketball, tennis, golf, lacrosse, and baseball.
Beyond sports, Cameron was also had a passion for art. Growing up with constant physical activities, Cameron would unwind  through sketching, painting, and photography in his spare time. This passion led Cameron to an Art History/Studio Art degree with a minor in Health Education from San Francisco State University.
Cameron used his degree to work with kids in education, sports, and outside activities. Working at the YMCA,   after school care, and as an educational assistant.  Through these experiences, Cameron had collected a plethora of methods for making education both fun and intense.
Then Cameron got introduced to slow-motion strength training! After being exposed to the workout and the trainers at The Perfect Workout, he realized that he wanted to become a trainer too. He felt a pull to help clients, teach others how to properly exercise and have an impact on other's lives in a new and exciting way.
In December of 2017, Cameron joined The Perfect Workout and has since been a part of the  San Mateo team. "It's incredible what we get to do every day. You really get to know and learn about each person." In addition to connecting on a personal level, Cameron loves having a role in helping clients achieve their goals. One of his clients, Thomas, worked with him consistently and saw fantastic results in the first 3 months. "We would measure his progress every week, and at every check-in he would be 1-3 pounds down. Thomas lost a total of 20 pounds those first couple of months."
When Cameron isn't in the studio, he continues to explore his artistic side, play sports, read, travel, and watch Bay Area sports with family and friends. Cameron plans to go back to school to pursue a future in the medical field, but for now he is helping the clients at The Perfect Workout change their lives!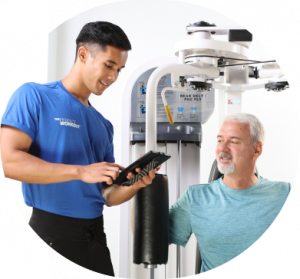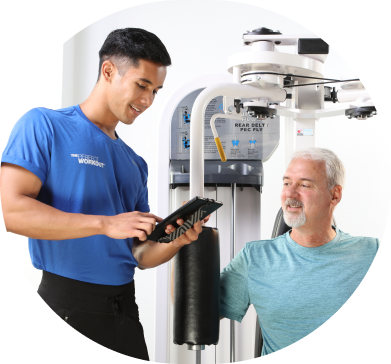 More About Our Menlo Park Studio
Science-Backed
Our
Certified Personal Trainers
in Menlo Park are ready to help you achieve your fitness goals with our signature
slow-motion high intensity method
of exercise. Each science-backed workout is
personalized for your goals and any medical needs.
Because each of your workouts is personalized for you under the watchful eye of one of our Certified Personal Trainers in Menlo Park, it's always a safe challenge for
your
needs.
Guaranteed
The best part? We guarantee results in just 20 minutes, twice a week. Perfect for grabbing a brief, yet effective workout while running errands in the Menlo Park area.
Proven Results
Over the last 20+ years, we have helped over 40,000 people increase lean muscle mass, lose weight, and so much more. See what kind of
results
real members like you have gotten.
We're the largest privately-owned 1-on-1 personal training company in the United States with over 60 locations nationwide.
Our science-backed, slow-motion strength training program has been featured in peer-reviewed scientific journals such as the Journal of Sports Medicine and Physical Fitness, and national media including The Wall Street Journal, NPR, and The New York Times. Proven to be great for both
strength
and
aerobic or cardiovascular benefits
.
Easy-to-join
The best way to learn more about how this safe and effective program can be customized for you is to try it for yourself.
Learn more about our private 1-on-1 sessions in a clinically-controlled environment at our Menlo Park studio
.
Learn more about our 1-on-1 online virtual training programs that take place in the comfort of your own home.