Personal Training Studio

Mill Valley, CA
Are you located in the Mill Valley area and in need of a new exercise routine? The Personal Trainers at the Mill Valley location of The Perfect Workout can help you improve your body and your health with 1-on-1 training sessions. Offering exercise for teens, ranging all the way up to seniors, slow-motion strength training is changing the way everyone exercises for life. We invite you to join us at the Mill Valley studio off Lomita Drive for a private workout session with a Certified Personal Trainer. Trainers     How It Works
147 Lomita Dr. #L
Mill Valley, CA 94941

| | |
| --- | --- |
| Monday | |
| Tuesday | |
| Wednesday | |
| Thursday | |
| Friday | |
| Saturday | |
Trainers At This Studio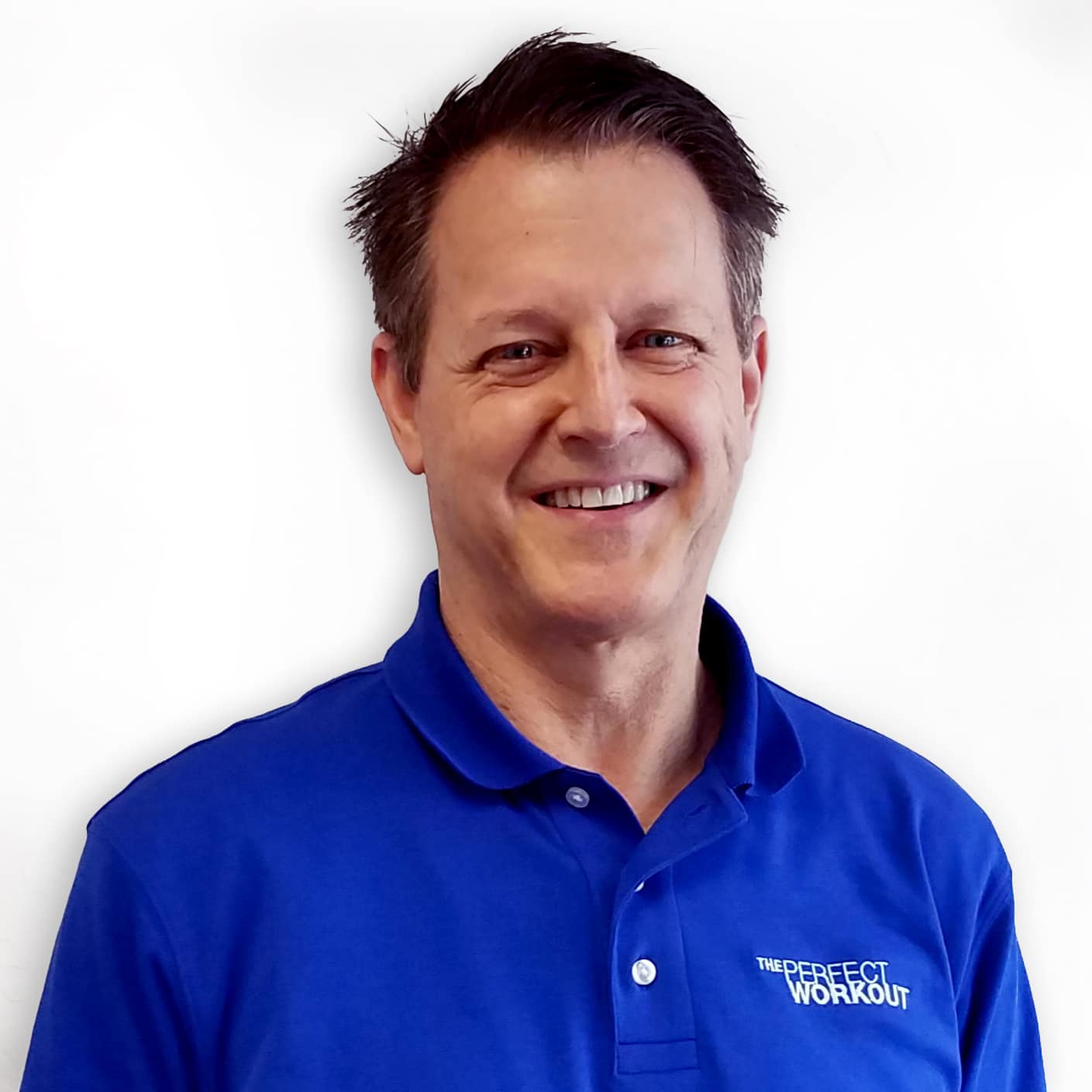 Gregory Erker
Personal Trainer
Personal Trainer at:
Mill Valley, CA

Family man, Greg Ercker, currently lives in Mill Valley after relocating from the Midwest. He graduated from the University of Missouri with a degree in Biology. After graduating he worked in medical research at Washington University School of Medicine. After a few years he went to the University of Vienna, Austria and was hired in the travel industry, which eventually evolved into a career in the real estate industry.
There has always been one constant passion for Greg, which was staying healthy and fit. This desire to be involved in fitness started at a very young age, and involved a number of sports including baseball, wrestling, track and field, skiing (water and snow), and swimming.
Greg's passion for health and wellness has always been a part of his DNA. "Having personally dealt with some minor injuries over the years, I cannot stress the importance of being able to bounce back by strengthening the muscles in our bodies."
His habit of working out became a routine and top priority. And when Greg pursued becoming a Personal Trainer, he felt like The Perfect Workout's methodology was the perfect style of exercise for both him and prospective clients. In 2018, Greg became certified and joined the Mill Valley's team of Personal Trainers. Greg's professional training through slow-motion exercise, stressing the correct techniques and the importance of safety, allows him to truly help his clients reach their goals.
As an empty nester, and father of 3, Greg knows how important getting stronger is to become healthier. "I especially enjoy watching clients improve their strength which leads to a much more fulfilling lifestyle for them. It changes who they are, and its rewarding for the both of us!"
One of Greg's favorite successes is when he sees his clients getting stronger and healthier. "It's especially satisfying when they invite their friends and family in. They are a testament to our mission of revolutionizing the way people exercise."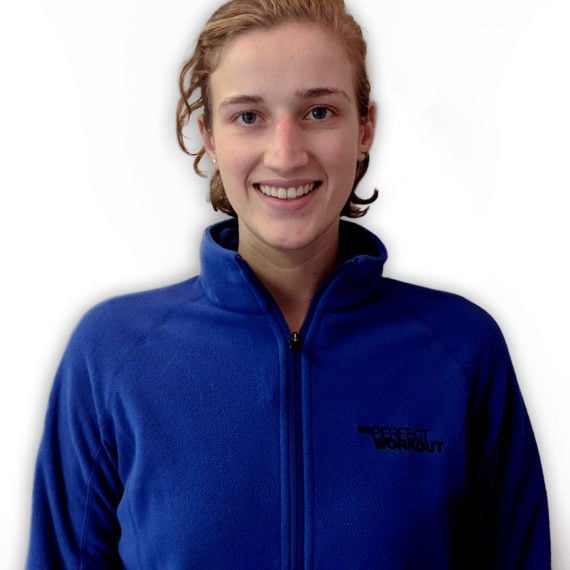 Charley Sklar
Personal Trainer
Personal Trainer at:
Mill Valley, CA

Charley Sklar was born and raised in Napa Valley. Since she can remember, she loved participating in everything active that beautiful Northern California had to offer. She loved to hike, climb, snowboard, and surf. Most of all, she loved to dance. At fourteen she left home after receiving a scholarship for a pre-professional ballet and modern dance program in Southern California. After regular high school classes in the morning, Charley would spend six hours in the studio training in hopes of being offered a spot in a professional company. The program expected perfection and the dancers were taught to work through pain, and Charley was not immune, she found herself dealing with regular foot pain.
Over a year later, she finally went to a doctor after a fall in rehearsal was causing spasms in her back, and she was told that she had been dancing on an untreated foot fracture. Charley tried everything from physical therapy to acupuncture, but after a few more months, she made the difficult decision to leave dance.
Charley's pain continued for three years. It was difficult to get through a simple workout in the gym and nearly impossible to enjoy all the outdoor activities she had always loved. However, after only one training session with The Perfect Workout, Charley was amazed at how intensely she was able to work her body without any discomfort from her old injuries! With two sessions a week, she has now been able to resume her old hobbies with more strength and less pain than ever before.
"I am so grateful that I found slow-motion strength training. Learning how to properly engage these muscles has helped me maintain proper alignments in day to day life." Inspired to keep getting stronger, Charley wanted to learn more about the exercise. She took steps to become a Personal Trainer and in 2018 she became certified with The Perfect Workout.
As a trainer in the Mill Valley studio, Charley loves helping others reach their own goals and improve their quality of life in a supportive and safe environment. "I love getting to know the clients so that I can make a plan to best serve them. Also, hearing about how our program has brought them so much joy by helping them do the things that they love to do brings me joy too!"
Charley wants to continue to expand her knowledge of healthy habits and how to help people implement them. She plans to complete her Yoga teacher certification and health coach certification so she can better help people create a healthier lifestyle and prevent injuries.