Personal Training Studio

Mission Valley, CA
Our Mission Valley location gets you guaranteed results with safe and efficient workouts delivered by the best Personal trainers! Working out has never been so easy to fit into your active San Diego lifestyle! The Perfect Workout's Certified Personal Trainer team helps people of all experience levels and conditions in Mission Valley to transform their bodies in just 20 minutes, twice a week. Each strength training session, coached 1-on-1 by a Personal Trainer, will give you full body results in minimum time. Book a workout in our training studio off Camino Del Rio South for a private training experience.

Our Certified Personal Trainers in Mission Valley are ready to help you achieve your fitness goals with our signature slow-motion high intensity method of exercise. Each science-backed workout is personalized for your goals and any medical needs. Because each of your workouts is personalized for you under the watchful eye of one of our Certified Personal Trainers in Mission Valley, it's always a safe challenge for your needs.

The best part? We guarantee results in just 20 minutes, twice a week. Perfect for grabbing a brief, yet effective workout while running errands in the Mission Valley area.

Over the last 20+ years, we have helped over 40,000 people increase lean muscle mass, lose weight, and so much more. See what kind of results real clients like you have gotten here.

We're the largest privately-owned 1-on-1 personal training company in the United States with over 60 locations nationwide. Our science-backed, slow-motion strength training program has been featured in peer-reviewed scientific journals such as the Journal of Sports Medicine and Physical Fitness, and national media including The Wall Street Journal, NPR, and The New York Times. Proven to be great for both strength and aerobic or cardiovascular benefits.

The best way to learn more about how this safe and effective program can be customized for you is to try it for yourself. To learn more about our private 1-on-1 sessions in a clinically-controlled environment at our Mission Valley studio click here. To learn more about our 1-on-1 online virtual training programs that take place in the comfort of your own home click here.
2655 Camino Del Rio N #360
San Diego, CA 92108

| | |
| --- | --- |
| Monday | |
| Tuesday | |
| Wednesday | |
| Thursday | |
| Friday | |
| Saturday | |
Trainers At This Studio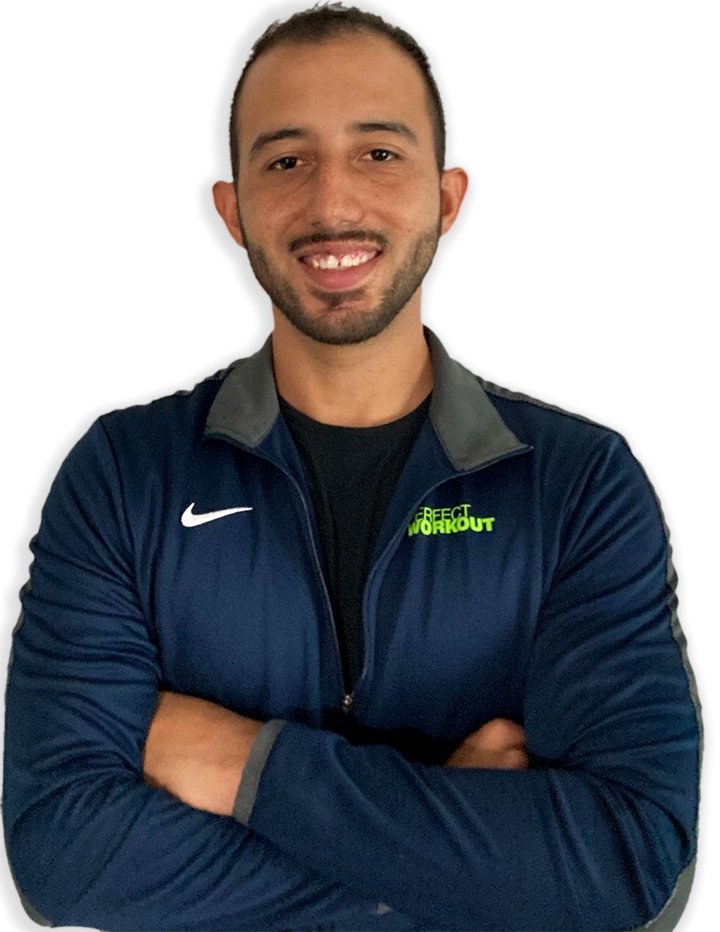 Lucas Monsalve
Facility Manager
Personal Trainer at:
Mission Valley, CA

Born and raised in Colombia, Lucas was naturally drawn to exploring and adventure. A curiosity that would slowly lead to a wide range of activities to challenge the mind and the body. From chess and kickboxing to basketball and snowboarding. Having grown up around people that continued to slow down in life people would ask how he had so much energy all the time. In such, Lucas found his favorite quote "a body in motion stays in motion"
Having been a victim of bullying in the first years of living in the states Lucas became a black belt in karate. Leading to a life of discipline that would trickle into his studies and work ethic. This would grow a fire inside of him to help others be fit, strong of mind, and able to defend themselves. In 2014, officially becoming martial arts instructor and assisted many women's self defense seminars in Miami, Florida. In 2018 Lucas became a fitness instructor to be in the service of others. Believing that you should always be of strong mind and a healthy body regardless of whether you're seventeen or seventy.
When Lucas isn't at the studio, he loves to run with his dogs, teach self defense, or ride around town on his motorcycle. His goals are to stay strong to continue living life to its fullest potential.
"I enjoy what I do. I keep people accountable. I help people become strong of mind, become strong in spirit. I help people realize they are capable. In doing so they can physically reach their goals."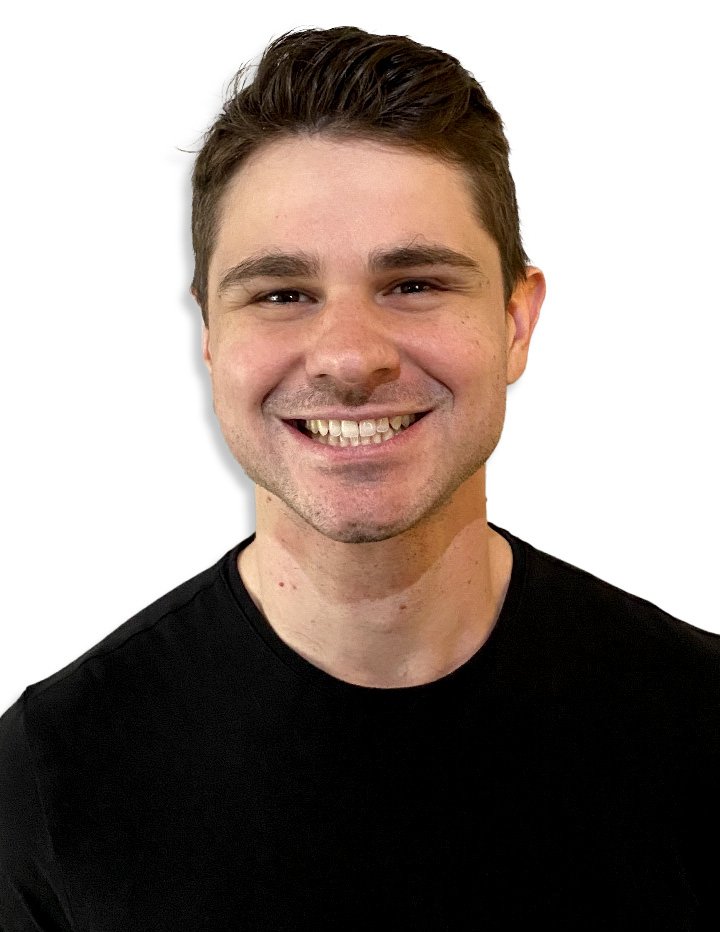 Forrest Knapp
Personal Trainer
Personal Trainer at:
La Jolla, CA
Mission Valley, CA

Forrest has always had a passion for health and fitness from a young age. During High School, he taught mixed martial arts, participated in gymnastics and ran cross country. During his college years, he continued to motivate his peers and create exercise routines for them. He taught ballroom dance during his time at Washington State University, where he graduated with a bachelor's in biology. Forrest finds value in taking the time to help others to achieve their goals in fitness, push their limits; and change their lives the way exercise and fitness has changed his own life.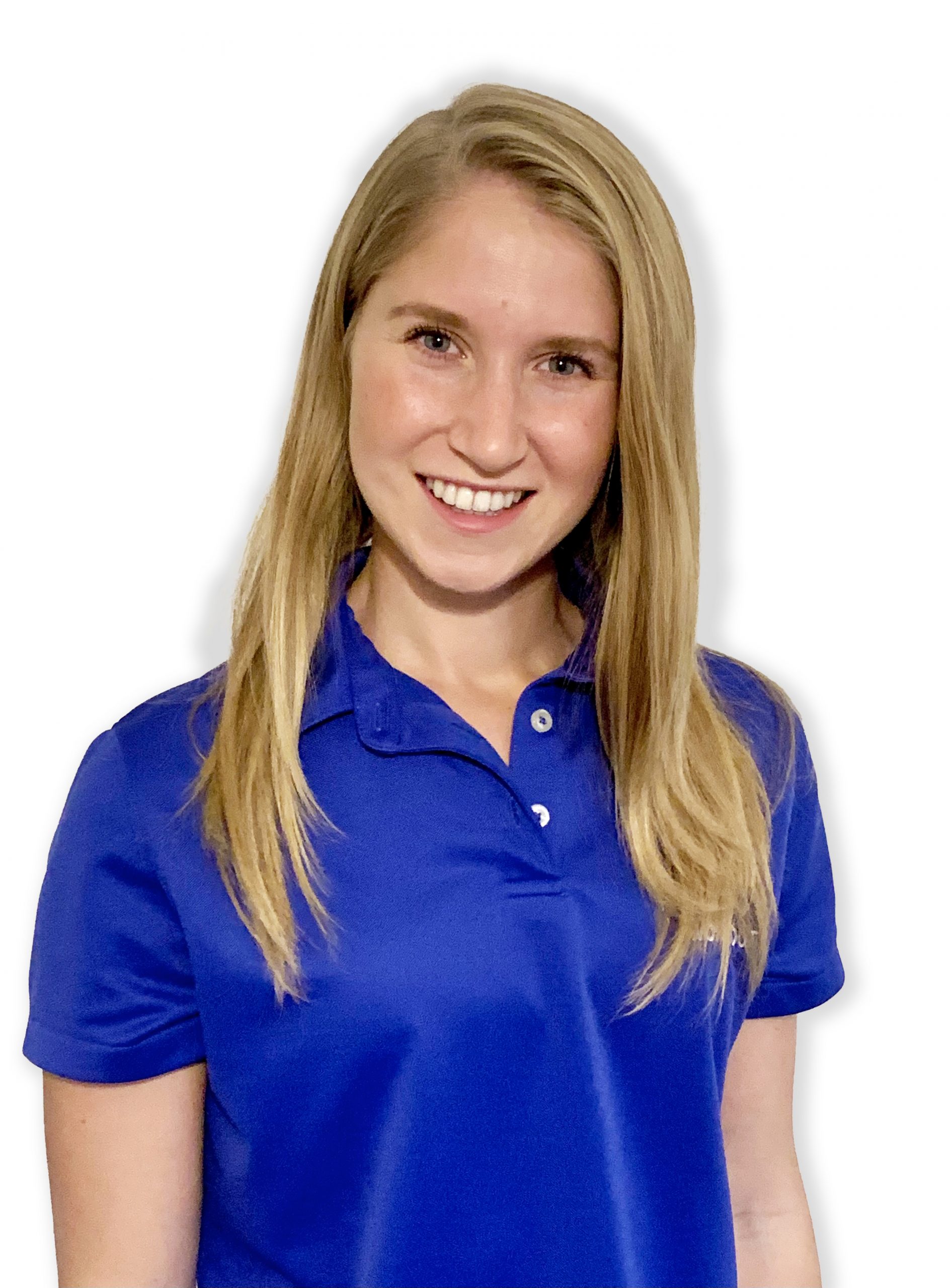 Courtney Andersen
Personal Trainer
Personal Trainer at:
Mission Valley, CA

Born and raised in San Diego, Courtney spent most of her childhood running from one sport to the next. Whether it was tennis, volleyball, basketball, or a competitive game of dodgeball, she would dive in headfirst ready to leave it all on the court. She has always loved any opportunity to challenge herself and grow stronger. As Courtney grew older, this drive for competition for sports transformed into a passion for health and fitness.
Because of her love for physical activity, Courtney began to pursue a degree in Health Science (Healthy Lifestyle Coaching). After graduating, she decided to become a personal trainer and got her ACE Personal Training Certification.  Courtney couldn't wait to put her knowledge into practice! When she first heard about The Perfect Workout, she knew it was the job for her.
"The concept of slow-motion strength training blew me away. I have never tried anything like it!"
Since working at The Perfect Workout, she has loved spending time one on one with each client helping them push towards their goals.
"It makes me proud to see my clients working so hard each and every week to push towards their goal of becoming a healthier and stronger person."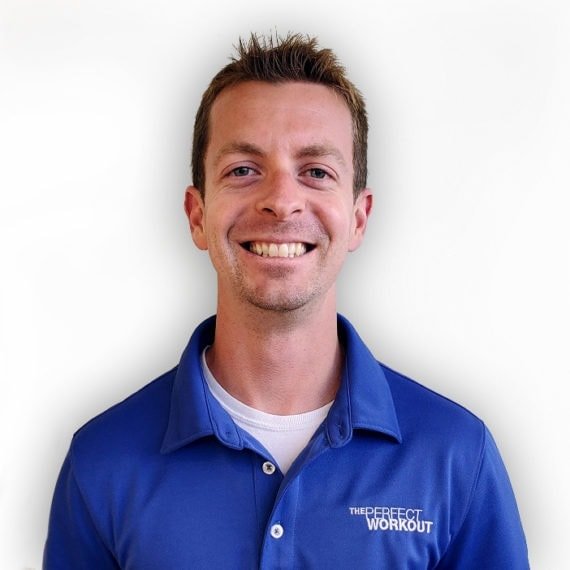 Ray Martinez
Personal Trainer
Personal Trainer at:
Mission Valley, CA

Ray Martinez grew up very active in San Diego where he played baseball, soccer, ran track, did karate, learned to ski, and generally spent all his free time outside. He began to play tennis in high school and it quickly became his favorite sport. His interests in athletics lead him to become curious about strength training and nutrition, which began to shape his future career as a Personal Trainer.
Ray served in the Navy for 6 years and was selected to be one of the Assistant Command Fitness Leaders on his first ship. His responsibilities included leading group PT sessions and helping his division maintain physical readiness standards.
After experiencing a few injuries, himself, Ray realized the importance of taking care of his body and staying healthy. Improving and maintaining his health lead Ray to seek out a workout that was sustainable for him now and as he got older. It was important for him to have a workout that reinforced joint health, especially for tennis, as well as efficiency and safety. Fortunately, he found slow-motion strength training which met all of his requirements!
"I can't believe how much better this workout is than anything else I've done. I wish I had found it sooner." With Ray's background in fitness and coaching and a love for our slow-motion strength training method, he decided to become a certified Personal Trainer at The Perfect Workout.
"When I help clients reach beyond what they thought they were capable of and I get to see their sense of accomplishment after a great session, it always inspires me to push myself harder during my own workouts. The clients here are friends, and the other trainers are like family. I'm very grateful to be part of The Perfect Workout."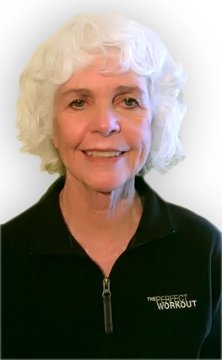 Patricia Kelly
Personal Trainer
Personal Trainer at:
Mission Valley, CA

Pat's philosophy is, "It's never too late." She saw evidence of that while teaching adult community college students. The students that inspired her the most were the ones that came back for help a second or third time. Their perseverance is what changed their lives. Pat started her teaching career after graduating from Boston State College with a B.S. in Education. She also got her Master's Degree in Multicultural Education from San Diego State University.
Pat took a leave from teaching to serve a two-year stint in Honduras with the Peace Corps in the 80's. Packing for Honduras was a challenge, but Pat made sure to include her Jane Fonda workout tapes in her luggage! Amazingly, those tapes gave her the opportunity to get to know the indigenous Garifuna women and their culture because they wanted to exercise with her. The exercise classes with the Garifuna women are some of her fondest memories of her time in Honduras.
After retiring from teaching, Pat was inspired to make some lifestyle changes. She changed her diet and began to exercise. She felt incredible and wanted to teach others how to make these changes, no matter what life stage they were in. Having 40 years of teaching experience, it was a natural fit for Pat to become a Personal Trainer. She joined The Perfect Workout in 2015 and has had a positive impact on countless clients over the years.
All of her clients inspire her One client that made her particularly proud is Janet. . "Janet is one example of a client who never gives up. She was diligent and worked hare but it paid off with her losing about 40 pounds and getting in the best shape of her life."
In addition to strength training, Pat began running as a part of her new and healthier post- teaching career lifestyle. Eventually, she was running 5k's and liked the camaraderie of running in a group. Entering races kept her motivated to train, and she enjoyed watching her times get faster. However, once she discovered Master's Track & Field, she traded 5k's for 100, 200, and 400 meters. In her first year of track, at the age of 64, she was ranked as All-American in each of her events!
Pat has always played softball and her Senior Women's Softball Team, California Spirit, has won many regional and national titles, including a gold medal at the U.S. Senior Olympics.
She also enjoys relaxing with her husband and preparing delicious and healthy meals to share with family and friends. Whether it is teaching, running, or exercising, it is never too late. Pat is excited to be part of the Perfect Workout team and is eager to work with even more clients to help them get fitter and healthier, regardless of age or fitness level.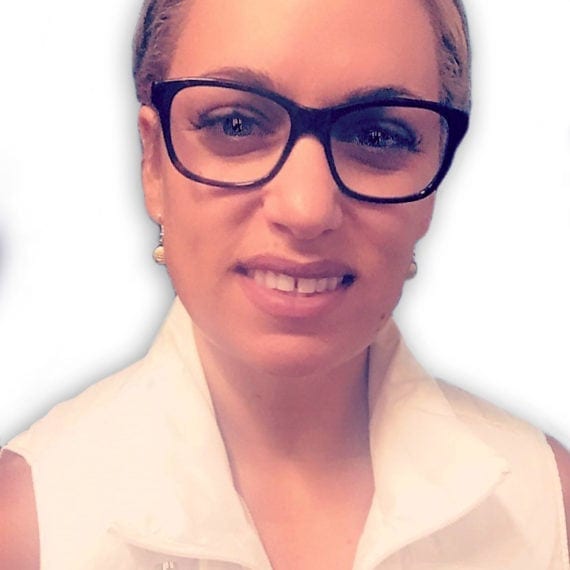 Amelia Hassoun
Personal Trainer
Personal Trainer at:
Mission Valley, CA

Once Amelia discovered a love for fitness, she knew she wanted to turn her passion into a profession. She instantly made the career change to become a Personal Trainer. After finding The Perfect Workout, she felt like the 1-on-1 strength training approach in semi-private studios were an ideal fit for her personal training style. Amelia hit the ground running, and poured everything into her certification, and eventually her clients. After only three months of being a trainer, Amelia was promoted to Facility Manager at the Mission Valley studio and has been training there ever since.
Amelia has kept up her own regimen of working out for 20 minutes, twice a week at The Perfect Workout and it's made a big difference for her health. "I gained 50 lbs. with my first two pregnancies. But with my third pregnancy, after I started at The Perfect Workout, I only gained 9 lbs. I left the hospital smaller than when I first got pregnant!"
Now, she's getting stronger with every workout, and she loves discovering how her body responds to each exercise. Her own personal experience in the workouts helps her bring even more knowledge to her training sessions with clients.
Amelia loves connecting with clients and digging deep with them to get clear on their specific goals. Not just their basic fitness goals, but their vision of who they will be once they've hit those goals. That vision is the ultimate reason why they want to get in shape and make a change in their life. "There's nothing more fulfilling to me than helping people mentally and physically. I really want to get to know the people I train, and watching their journey is so gratifying."
For Amelia, investing in her trainers is one of her top priorities as well. "The Mission Valley studio is known for being close. We're like a big family." She makes sure everyone feels uplifted, supported, and has the tools they need to grow.
"The people I've met at The Perfect Workout have become some of my closest friends. Seeing my clients and fellow trainers evolve through fitness inspires me every day, and I'm in this for the long run."